Technology
Connecting customers to a digital government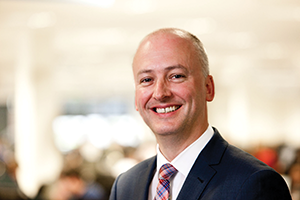 Today's customers reside in a Digital Economy, one that's mobile and social, where the new single currency is one of connectivity and exchange.
The digitally evolving customer is collaborative. They are demanding faster and easier access to services online.
Customers are looking for the freedom and flexibility to manage their own accounts and transactions online with email and phone support.
The past three years has seen government organisations in Ireland make great strides towards digital service delivery.
SUSI's online student grant application system is a case in point. Since its roll-out in 2012, the system has seen year-on-year growth, making it easy for the student population to self-serve online, at their own convenience.
With the annual growth in grant applications expected to continue this year, the system's scalability serves to accommodate high volumes of applications, flexibly and simultaneously.
The eFlow electronic tolling operation on the M50 is another good example of the benefits of pursuing a digital agenda. The adoption of online self-service by a significant number of customers has resulted in an easier and more flexible customer experience while also delivering significant efficiencies.
Elsewhere, from motor tax renewal, grant application and Eircode, to appointment setting for the NCT and driver licensing, Irish citizens are already benefiting from access to a wide range of digital services.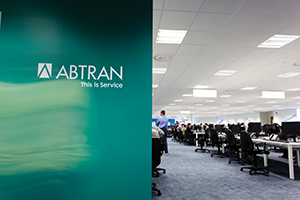 With over 1.5 million customers already registered for the new Public Services Card (PSC), which will enable easier and more secure access to a range of government services, the stage is well set for a more joined up and digitally connected citizen experience. Linked to this, the intention to enable citizens to renew their driver licence online will be a significant step forward in this regard.
The road to digital must be a collaborative one. It requires a strategy that looks to align people, processes and technology around the delivery of a better customer experience.
In recent years, Ireland has seen greater digitalisation and centralisation of services across government. From the roll-out of the online student grant application process to the new national driver licence service, digital technologies can help to drive change, streamline processes and connect multiple customer access points in a secure and compliant manner.
One of the benefits of digital is the ability to improve the usefulness of operational data to increase productivity and generate a single view of the customer.
Utilising data analytics to develop a better understanding of the citizen will result in better insights, better services and reduced costs.
As citizens move to access more services online, Government organisations are being entrusted to handle their data in a compliant and secure way. Empowering citizens to serve themselves will help to drive increased data accuracy, higher levels of compliance and engender greater responsibility.
Whilst the road to digital transformation is in part being driven by new digital technologies such as Analytics, Big data, mobility and cloud-based platforms, it requires much more than the implementation of new technology.
It's about clear goals and buy-in across every level with measures in place to make decision-making and business processes more efficient across departments.
It's about putting the right systems and processes in place to empower people and Digital Customer Experience (DCX) teams to transfer know-how and connect around the customer.
To remain abreast of the ever-changing digital customer, many organisations are engaging third-party service providers and consultants to support the journey.
Abtran has found that a digitally evolving government calls for a more collaborative partnership-based approach, where the service partner is required to integrate more deeply and share know-how in a more practical way.
This means connecting early with the client's goals and offering flexible and more strategic business models to support the customer journey.
For instance, in the service outsourcing space, the traditional Full-Time Equivalent service model (FTE), is in many cases being replaced by a more proactive risk and reward structure, where the focus is on more strategic business goals and customer outcomes.
Service design capabilities are more in demand as organisations look to deliver the right mix of voice and digital channels based on capabilities like customer listening, insights, analytics and journey mapping.
For employees and partners alike, digital transformation is about putting the customer at the centre of the organisation. This will remain core to the overall design and optimal delivery of service models, people skills and technology selection.
Conclusion
In today's digital economy, customers are demanding a more connected service experience.
This demands more connected service organisations, where the customer is at the centre, technology is an enabler of change and people are empowered to share know-how.
Digital transformation is a process of learning and changing how work is done, how success is measured and how performance is rewarded.
In Ireland, a digital services economy can be founded on a digital government which is service driven and connects with the digital customer.
About Abtran
Brian O'Brien is Sales Director at Abtran.
Established in 1997, Abtran employs over 2,000 people and is Ireland's leading provider of Customer and Business Process Management services.
Abtran has a rich heritage in working collaboratively with Government organisations to achieve greater commercial value and to deliver a better, more connected customer experience.
Abtran securely validates and processes the identities of thousands of applications daily across grant, licence and registration processes. The capability to provide an end-to-end, voice to non-voice package enables us to fully own the customer journey and to deliver a better, smarter and more connected service experience.
Clients benefit from an open and transparent partnership approach and a range of flexible delivery models, including the best mix of outsourced and on-site service delivery.
Operating across multiple sites in Cork and Dublin, the company is currently undergoing a strong expansionary phase and recently announced 100 additional jobs at its new offices at the IFSC, in the expansion of its Consulting and Technology Services Division.
Connect with Abtran for more information on our range of services:
Web: www.abtran.com
Twitter: @abtranglobal
Tel: 1850 228 726
E: info@abtran.com