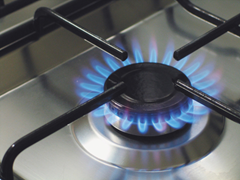 DCENR's remit touches on three universal public services which impact on the lives of every citizen in the State. All homes, vehicles and businesses need some form of energy in order to run properly while virtually everyone uses post or telecoms for communications, or receives radio and television broadcasting.
Energy encompasses policy on electricity and gas regulation, efficiency and affordability, oil supply, sustainable and renewable sources, and the peat industry. Key statutory bodies in this sector are the Electricity Supply Board, EirGrid, Bord Gáis Eireann, the Commission for Energy Regulation, Bord na Móna, the National Oil Reserves Agency and Sustainable Energy Ireland.
Communications responsibilities include supervising An Post and regulating telecoms, the broadcasting spectrum and electronic communication technologies. The independent Communications Regulator (ComReg) supervises these sectors.
Broadcasting covers the regulation of RTÉ by the State, and of private radio and television services by the Broadcasting Commission of Ireland, and the Broadcasting Complaints Commission. An over-arching Broadcasting Authority of Ireland is to replace the two commissions.
Alongside the three services outlined above, DCENR is also responsible for managing several of the State's natural resources e.g. minerals, fuels and inland fisheries. Farmland, forests and offshore fisheries are handled by the Department of Agriculture, Fisheries and Food. This includes overseeing offshore oil and gas prospecting.
One of two departments held by the Greens, it adopted its current name in June 2007 and has evolved from several 'brands' over the years e.g. Communications, Marine and Natural Resources (2002-2007); Marine and Natural Resources (1997-2002); and the purely nautical Marine (1987-1997). Most marine responsibilities were transferred to what is now the Department of Transport in January 2006.
Minister Eamon Ryan is assisted by Fianna Fáil's Conor Lenihan. Both parties are bound by the 2007-2012 Programme for Government which combines commitments from each general election manifesto. Ryan was a tour operator before entering politics and has sat in Dáil Éireann since 2002, representing Dublin South.
Lenihan's broad portfolio – science, innovation and natural resources – means that he also works in two other departments i.e. Enterprise, Trade and Employment; and Education and Science.
He previously worked as broadcaster with 98FM and Independent Radio News and was a senior executive with telecoms firm Esat Digifone before his election to the Dáil, for Dublin South West, in 1997.
The department's 2008 provisional outturn was €485.9 million and it is expected to spend €519.6 million in this financial year, according to the post- Budget estimate. Of the latter amount, €354.4 million is current spending and €165.2 million is capital spending. This makes it among the smaller spenders in government.
An Bord Snip Nua proposed €65.6 million in savings i.e. a 12.6 per cent reduction. This would include merging ComReg with the Broadcasting Authority but most savings (€40 million) would come from rationalising Sustainable Energy Ireland's energy efficiency schemes. At present, DCENR employs around 1,300 staff; An Bord Snip Nua suggests 106 redundancies.