Technology
Collaboration makes Digital Covid Certificate a success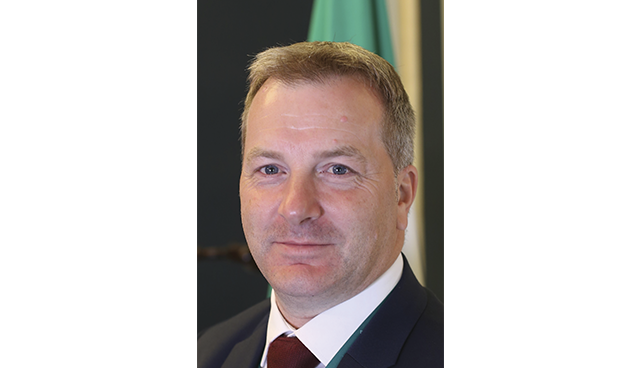 How the Department of Health and Accenture came together to innovate and deliver a ground-breaking Digital Covid-19 Certificate call centre service.
When the EU Digital Covid Certificate (DCC) regulation went live on 1 July, enabling national health authorities to issue digital covid certificates, the pressure was on European countries to deliver them to their citizens. On 19 July, less than three weeks later, the Irish Government was ready with its DCC, the culmination of an extraordinary team effort cutting across several government departments and agencies. As well as generating and issuing millions of DCCs, there was also a need to establish a contact centre, steered by the Department of Health (DoH) to deal with citizen queries.
"We went from a standing start to delivering a DCC and standing up a call centre in record time," says Derek Tierney, Head of Health Infrastructure at DoH. "When there's a clear mandate, a unity of purpose, and the right partnerships, no-one can surpass what the public sector can achieve."
Tierney, who was Programme Director on the State's High Level Task Force on Covid-19 Vaccination, was tasked with finding a way to establish a call-centre as part of rolling out Ireland's DCC solution. Accenture proved to be a crucial partner in this end-to-end process. The first task was taking data from the HSE to allow the Office of the Government CIO team to build the solution to create the Digital Covid Certificate with a QR code. Simultaneously, wheels were in motion to mobilise a call centre that would be available from day one to resolve citizen queries.
"The Accenture team provided the systems integration competency and the call centre solution and services, but more than that, they drew on emerging trends and made us think about how we designed the service, and how we understood the user journey," explains Tierney.
Digital contact centre solutions
With a short deadline, Accenture worked collaboratively with the public sector to design, build and operate the multi-channel call centre solution. The choice of cloud solutions was informed by the Irish public sector's existing vendor relationships with Amazon and Microsoft, and Accenture's record of deploying these solutions at scale: the contact centre solution was built using AWS Connect, with the Agent Case Management Solution built using Microsoft Dynamics CRM.
The scale and ambition of the project, however, soon called for technologies that took the partnership into new territory. In the first weeks of operation, where around 60,000 calls were expected; it received more than 400,000. The pressure was on to scale up and automate. Different service channels were in place, but more was needed to cope with the volume of enquiries.
Accenture responded with leading-edge technologies. Secure digital verification tools were used to help verify citizens were who they said they were without manual intervention, and a solution called CALM (conversation analytics and language modelling) was deployed to analyse the intent of customers. Insights from the software was used to identify the most common queries, informing which responses could be automated.
"We had to accelerate a transition from a traditional agent-intensive service to a digital solution," recalls Tierney.
"Working with Accenture, we were able to quickly deploy self-service options and managed to keep the public with us on the journey."
He describes a "collaborative partnership approach" that went way beyond a commercial relationship. "The Accenture team challenged our thinking and the traditional mindset in terms of how to go about designing and delivering a solution that allows the public engage with you across multiple channels," says Tierney. "The last five years have seen a significant step forward in the provision of eGovernment services, with a steady uptake in service consumption, which then spiked enormously during the pandemic. This project builds on the ambition to evolve from eGovernment to digital government."