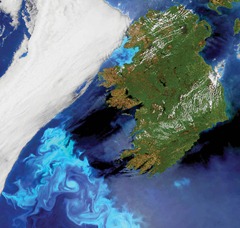 Peter Cheney examines the Government's Climate Bill and the calls for more detail and urgency as CO2 levels keep rising.
The key stated objective of the Climate Action and Low Carbon Development Bill is to make Ireland's economy "low carbon, climate resilient and environmentally sustainable" by 2050. The long-awaited legislation was published on 15 January.
"No specific climate change legislation has ever been enacted in Ireland," Environment Minister Alan Kelly noted. His intention is to "ensure that Ireland's response to climate change is consolidated and that our long-term planning for future mitigation and adaptation is underpinned by statutorily robust operational arrangements."
He describes the Bill as striking "the right balance between ambition and realism."
The transition is to be achieved by five-year national mitigation plans which will set out how to reduce greenhouse gas emissions – in line with EU and international commitments – with binding commitments on all relevant government ministers.
Reviews of the plans will identify new economic opportunities that arise during the transition.
However, the Bill allows up for 24 months for the first mitigation plan to be approved – a move which environmental campaigners view as a lack of urgency. These will be accompanied by national adaptation frameworks e.g. to extend flood defences and protect the State's communication and electricity infrastructure. The frameworks will have the same preparation timescale as the mitigation plans. Kelly views 24 months as a maximum which may be necessary for environmental assessments.
A national expert advisory council will also be established, comprising a chair and 8-10 other members. These will include the Director-General of the EPA, the Chief Executive of the Sustainable Energy Authority of Ireland, and the directors of Teagasc and the ESRI. The council will conduct annual and periodic reviews of climate change policy, to be submitted to the Minister who will, in turn, also make an 'annual transition statement' to Dáil Éireann.
The Kyoto Protocol required Ireland to limit its growth in emissions to 13 per cent above 1990 levels over the 2008-2012 period. The State did limit its emissions growth to 11.7 per cent but this was largely due to the economic downturn and emissions are rising again.
2010 Bill
Green Party ministers brought forward a Climate Change Response Bill in December 2010 which failed to be enacted due to the fall of the last Government. "Climate change is an issue that not only threatens the natural environment we depend on, but also raises serious concerns regarding the potential impact on economic activity and the social fabric of society," then Environment Minister John Gormley said. His Bill started with a baseline of emissions in 2008 and set out annual short-term reductions of 2.5 per cent per year up to 2020. Ireland would also aim to reduce its emissions (from 1990 levels) by 40 per cent by 2030 and
80 per cent by 2050.
Kelly's Bill does not outline targets for reducing carbon emissions. Minister Kelly maintains that targets should be set at a European level and a numerical target in legislation may be subject to legal action. Friends of the Earth's Policy and Campaigns Manager, Kate Ruddock, cited the EPA's assessment that Ireland will not meet its 2020 EU emissions reduction target i.e. a 20 per cent reduction from 2005. "Without a plan in place," she warned, "it is hard to imagine a scenario where we can reduce our emissions at all."
Ruddock added: "This requires some clear and bold decisions on where our energy comes from. It requires closing the coal-burning plant at Moneypoint, stopping the burning of peat for electricity, a ban on fracking, and a commitment that Ireland will be fossil fuel-free by 2050."
In contrast, the Irish Farmers' Association views the Bill as a pragmatic step which takes agriculture's needs into account. IFA environment spokesman Harold Kingston said: "The Government's commitment not to introduce divisive and unachievable sectoral targets has been delivered in this Bill and represents a significant move forward from positions taken by previous governments." He called for a full regulatory impact assessment alongside a focus on resource efficiency e.g. through well-funded environmental schemes for farms.
Ibec's Head of Environment and Energy, Neil Walker, described the Bill as "an important milestone in Ireland's continuing response to the twin challenges of greenhouse gas mitigation and climate adaptation." Ibec supports its objective but views the 2020 targets for emissions, renewables and energy efficiency as "very challenging." Walker added: "The targets for 2030 now being negotiated with our partners in Brussels seem likely to be even more daunting. The establishment of a well-resourced expert advisory panel will be crucial to building a resilient, prosperous low carbon society by 2050."
The Bill has now passed its second reading but opposition parties share the environmentalists' scepticism. Barry Cowen, for Fianna Fáil, views the legislation as a "serious retreat" from the 2010 legislation. Sinn Féin's Brian Stanley wants the plans to cover seven years rather than five with each one being debated and adopted by the Dáil.
For perspective, Ireland's efforts are also taking place in the context of a constant rise in atmospheric CO2 – up from 369ppm at the millennium to 391ppm in 2011 and 397ppm last year. The rate of increase is also going up and now stands at 2.6 per cent per annum. All of the key trends therefore underline a sense of urgency in tackling one of the State's foremost challenges.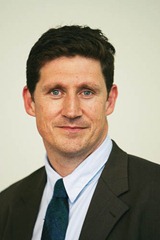 Ireland's opportunity
Green Party leader Eamon Ryan has made a forceful critique of the Climate Bill, claiming that it will "kill investment in new low carbon economic infrastructure." Speaking to eolas, he said: "The potential exists for thousands of jobs in the green economy but by delaying today, those jobs will be lost to foreign competitors, and we will have a more expensive and difficult transition to make later on."
Ryan is disappointed that the Government has taken four years "to publish a Bill which will put us back decades." Fears about the lack of targets were set out at every point of the consultation process but were "completely ignored". He added: "This failure should become a rallying call for a widespread social movement, demanding that Ireland play a part in tackling climate change, rather than shirking our responsibilities."