Issues
Climate bill passes Oireachtas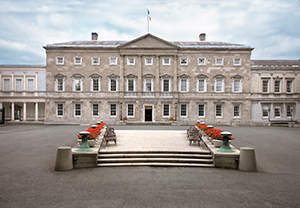 Just days after Taoiseach Enda Kenny told the 21st Conference of the Parties in Paris that EU emissions targets for agriculture units are "unrealistic," the Climate Action and Low Carbon Development Bill has passed through the Orieachtas.
The Bill, which replaced the Climate Change Targets Bill was introduced first by Phil Hogan but its passage has been overseen by his successor as Minister for the Environment, Alan Kelly. The Bill will introduce a statutory obligation on Ireland to comply with all EU targets set for emissions reductions and place an onus on the Environment Minister to report to the Dáil each year on the progress of emission reductions.
It also provides for National Low Carbon Transition and Mitigation Plans, which set out a plan for how the State will meet its emission targets, set by policy and the EU and a late amendment to the Bill ensures its independence from government. 
However, many environmental organisations have criticised the Bill, for its lack of long-term targets, specifically in relation to 2050.
Reflecting on the passage of the Bill, the Environment Minister claimed it was a historic day for Ireland and one that proved to the world that Ireland was doing its bit to combat global warming.
"The legislation will show that Ireland is taking climate change seriously. We now have very strong legislation that will be in place for many years to come."