Infrastructure
'City quarter' and 'campus style' developments: A growing phenomenon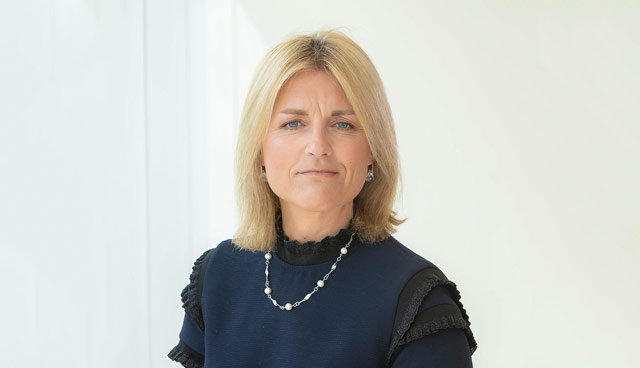 The development of large scale 'city quarter' and 'campus style' developments is a growing phenomenon in Ireland. It is becoming a favoured procurement route across many different sectors currently, both in the public and private space, writes Rhona Henry.
Multi-building developments bring with them an inherent complexity but so far, the results are impressive. There is a level of sophistication and balance to these kinds of developments which results in well integrated and coherent buildings and the spaces around them. They are largely sympathetic to their surroundings, very user friendly (very well serviced) and include well designed outside spaces.
The public and private sector are selecting the 'campus style' or 'city quarter' development theme for the
build-out of projects in the university/third level education space (e.g. the Grangegorman campus), for technology hubs, and sporting facilities. Their popularity lies in creating a development within the urban setting but with an integrated community within the city quarter estate. The city quarter will have services to support that community and attract other visitors by the creation of a unique sense of place which further supports the commercial elements. This is not generally achievable in a one-off building within the dense urban fabric.
In the private sector, these kinds of developments are, for the most part, not speculative. There is a move to build to rent vis-à-vis the residential elements and they can often include a forward funding arrangement.
There are certain nuances to the public sector 'city quarter' type development also.
Development strategy considerations
The selection of an appropriate construction development strategy will be dependent on specific objectives for any given project such as control, title, cost, time and financial and development risk. Objectives and levels of acceptable risk in relation to public sector developments can be different to those of commercial developers in the private sector and accordingly, alternatives to 100 per cent self-ownership, self-development and self-finance need to be considered. These include engaging a joint venture partner to share the risk; private public partnership arrangements; sale lease back arrangements; and the engagement of a third party developer. The issues to consider in advising on the selection of an appropriate development model will revolve partly around the level of control versus risk that the public sector will accept.
In the usual way, procurements and contract structures in the public sector are governed by the Government Capital Works Management Framework. Typically, procurement issues around overall contract form (i.e. traditional build versus design and build, etc.), specialists contractors and collateral warranties, as well as facilitating resolution of contractual issues throughout the development are a particular focus.
Other considerations
Among the myriad of issues to be considered more generally are: site preparation; title investigation and remediation; third party interests; leases; licences; wayleaves; planning and utilities; restrictive covenants; funding models; and construction and procurement issues, including appropriate phasing of the development, strategy, timelines, stakeholder interests and risk limitation. In addition, public relations, branding and reputational issues, community engagement and corporate compliance are far more significant in this form of development than that of a single building.
As part of any 'city quarter' type development, legal workstreams will include drafting and negotiation of professional appointments, advising on contract security (performance bonds and parent company guarantees), and advising on insurances for development (contractor insurance, OCIP, latent defects insurance). In addition, regulatory issues around health and safety (including complex situations involving more than one project ongoing (e.g. in phased development) and more than one contractor accessing the site), and certification under the Building Control (Amendment) Regulations 2014 need to be resolved. Where a site is part of a 'live' or operating environment (e.g. in later phases or on part of an existing campus) then interface issues will be crucial.
The 'city quarter' procurement strategy is often distinguished by complex contract structure procurement strategies which need to facilitate a fast pace of development and cohesion regarding interface issues. They regularly include very heavily negotiated development agreements, often times with forward funding arrangements built into them, a myriad of direct agreements and associated step in rights. I think it is fair to say that they seem to be here to stay and that is a good thing.
Rhona Henry is partner and head of Matheson's Construction and Engineering Group.
Contact
T: +353 (01) 232 2000
E: rhona.henry@matheson.com