Issues
Changing times: Ireland's papal visit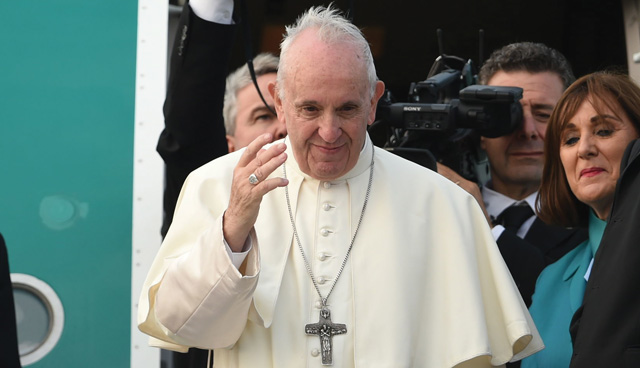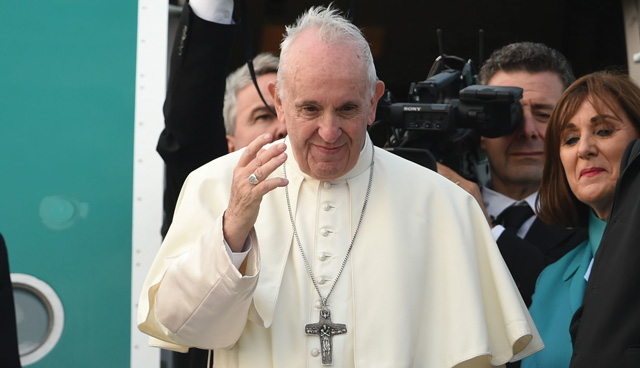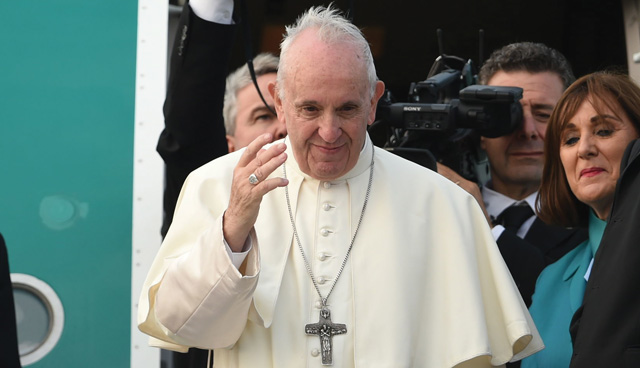 Pope Francis' long-awaited visit to Ireland could prove to mark a new and poignant chapter in its troubled relationship with the Catholic Church. eolas reflects on the reaction to the papal visit within the context of a changing and modernised Ireland.
Whilst thousands lined the streets of Dublin and the village of Knock in Country Mayo to greet a waving Pope Francis, many commentators and return observers could not help but notice the visible decline in turnout. Whilst Dublin's Croke Park saw troves of pilgrims congregate for 2018's World Meeting of Families, the numbers in the Phoenix Park were notably scarce in comparison to Pope John Paul II's 1979 visit, which saw over 2.5 million people attending events across Ireland, from Drogheda and Dublin to Limerick and Maynooth. Indeed, An Taoiseach Leo Varadkar's tactful address to Pope Francis in Dublin Castle reflected an Ireland radically different to that in decades past.
Pope Francis' visit was coloured significantly by claims of institutional abuse, cruelty and subsequent coverups by members of the clergy, in a series of historic scandals which have rocked the Church's battered reputation in Ireland and beyond. Industrial schools, illegal adoptions and the physical and sexual abuse of children featured prominently in Varadkar's forthright criticisms of the Catholic Church, delivered in the Pope's company amongst civil servants, political representatives and thousands of faithful attendees.
Included in Varadkar's criticisms was reference to the infamous Magdalene Laundries, which housed tens of thousands of 'fallen women' in forced labour conditions – institutions which, in some cases, housed mass, unmarked graves on convent grounds. The Taoiseach also referred to the impact of Church-ran mother-and-baby-homes in an apparent allusion to the Bon Secours Mother and Baby Home in Tuam, in which a mass grave containing the corpses of 796 young children, aged from 35 foetal weeks to three years old was uncovered in 2012 – over 50 years since its closure in 1961. Varadkar said that such actions "are stains on our state, our society and also the Catholic Church."
Whilst addressing these key concerns, Varadkar also struck a notably diplomatic and conciliatory tone in his speech. Whilst the Church had, according to Varadkar, created a "bitter and broken heritage" of "sorrow and shame," it had also worked "to the benefit of many generations of people". The Taoiseach went on to praise the work of Ireland's "brave missionary priests and nuns", as well as the charitable work and services delivered to the Irish State in its early history across the 1920's and 1930's.
Central to Varadkar's papal address was the expression of a new relationship between the Church and the State in Ireland – referred to by the Taoiseach as "a new covenant for the 21st century". He called on both the Catholic Church and the Irish Government to build on "intertwined history" and "shared mistakes" to create a new Ireland which values "social justice, diversity, openness, internationalism and individual liberty", and where schools and hospitals are "imbued with a civic and scientific ethos". Varadkar concluded his speech with a call upon Pope Francis to use his "office and influence" to bring truth and justice to victims and surivors in Ireland.
Pope Francis said: "I cannot fail to acknowledge the grave scandal caused in Ireland by the abuse of young people by members of the Church charged with responsibility for their protection and education.
"The failure of ecclesiastical authorities – bishops, religious superiors, priests and others – adequately to address these repellent crimes has rightly given rise to outrage and remains a source of pain and shame for the Catholic community. I myself share those sentiments."
Francis spent over 90 minutes meeting in private with survivors of abuse committed by clerics and Church institutions on Saturday evening. In a joint statement, survivors said that the Pope "condemned corruption and cover up within the church as 'caca'. Literally filth as one sees in a toilet".