Issues
Census 2022: Vacant homes could house the homeless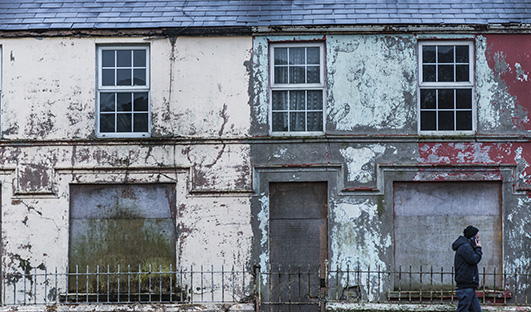 The latest homelessness bulletin (June 2022) shows that there are currently 10,492 people accessing emergency accommodation throughout the State. This is in spite of the Census 2022 figures which show that there are currently 166,792 vacant homes and apartments.
The Central Statistics Office (CSO) figures show that there are 2,124,590 permanent dwellings throughout the State, which marks a 6 per cent increase in housing stock from 2016. The total number of vacant houses has declined by roughly 27.5 per cent between 2011 and 2022, but, as the figures show, the numbers remain high.
As houses in Dublin continue to become unaffordable for many middle- and
low-income earners, there has been a notable increase in housing stock in neighbouring counties surrounding Dublin, with both Kildare and Meath having recorded an increase in housing stock of 12 per cent, alongside a 9 per cent increase in Wicklow and a 7 per cent increase in Louth.
Vacancy rates are notably higher in the western counties and rural areas than in the cities. In Leitrim, the percentage of vacant homes was as high as 15.5 per cent, whilst Roscommon was 13.4 per cent and Mayo was 13.3 per cent. The CSO figures do, however, show that the number of vacant homes in all these counties have declined since 2016.
The Department of Housing, Local Government and Heritage's Homeless Quarterly Progress Report showed that, in the second quarter of 2022, 346 families presented as homeless in Dublin, bringing the total number in 2022 to 759. The CSO figures show that, in Dublin City, there are currently 17,468 vacant properties. The Government's Housing First 2022-26 plan, intended to help end long-term homelessness, commits the Government to targeting an additional 1,319 supported tenancies over the next five years. It will involve an average of 264 new tenancies per annum.
Notably, there were over 48,000 homes which were vacant in 2016 and remain vacant in 2022. A staggering 23,483 of these houses were also vacant in 2011. Similar to the trends on vacancy rates, the proportion of homes which have been vacant between 2016 and 2022 is higher in the western rural counties and less in Dublin. Less than 1 per cent of houses in Dublin remained vacant between 2016 and 2022, whereas in Leitrim and Roscommon, over 6 per cent of houses have been vacant over the past six years.