Health report
Can personalised medicine transform healthcare in Ireland?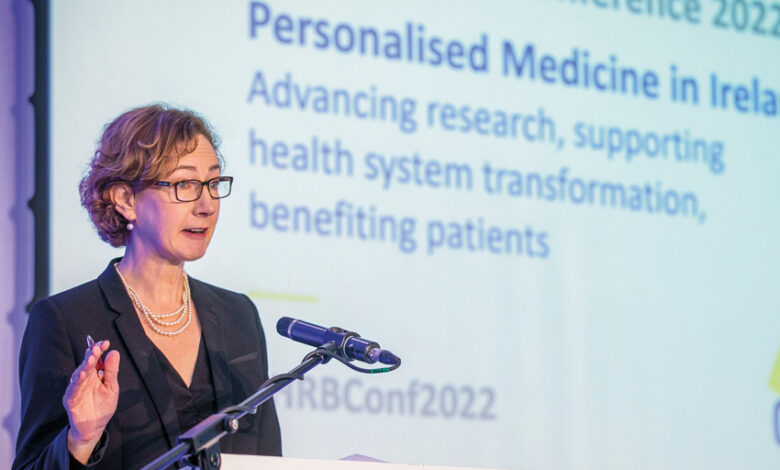 The right treatment for the right person at the right time: this is the promise of personalised medicine, a paradigm shift in healthcare with transformative potential for patients, practitioners, and the public, writes Mairéad O'Driscoll, Chief Executive of the Health Research Board (HRB).
In order to explore what this might mean for Ireland, the HRB National Conference recently brought together stakeholders from across the health ecosystem to discuss the future of personalised medicine, with a number of key takeaways emerging.
The promise of research
Firstly, personalised medicine is far from blue-sky thinking: from treating cancer to managing neurological conditions like epilepsy, research in genomics is already informing tailored treatment paths that are improving patients' lives. The shift is from a 'one-size-fits-all' approach to diagnosis and treatment to one that combines molecular profiling, medical imaging, and lifestyle data, for example, to enable earlier and more precise diagnosis, select personalised therapies, or predict predisposition to disease and target prevention strategies.
An evolving policy framework
Already a prominent fixture on the European research landscape, personalised medicine is climbing the policy agenda here in Ireland too. Important developments in recent months include:
• Ireland joined the European 'One Million Genomes' initiative, aiming to securely link genomics databases to advance personalised medicine;
• a citizens' jury has met on the future use of genomics, highlighting key issues around genomics in medicine;
• the first National Strategy for Genetics and Genomics, which sets out a vision and roadmap for genomics in Ireland; and
• co-funded by the HRB, a new Digital Europe project is set to advance a European genomic data infrastructure.
With these wheels now in motion, the time is right for Ireland to capitalise on this momentum.
Co-creating the future of healthcare
To truly deliver on the promise of personalised medicine, however, we must go beyond research alone. The real potential lies not only in new medical treatments, but in transforming how we deliver healthcare more broadly: from diagnosis, to treatment, to disease prevention. Unlocking the benefits for society will require systemic change.
This can only happen if every stakeholder in the health ecosystem has a seat at the table: from government departments and agencies, health system professionals, industrial and academic research, and – crucially – patients and the public. We reached out to over 50 community groups ahead of our recent conference, asking people from all walks of life to share their views on personalised medicine. While attitudes were generally positive, concerns were raised around topics like data protection, access, and equity. One contributor used the term 'co-creation' of healthcare to describe the benefits of moving to a personalised approach. As we consider how to get there as a society, it will be essential not just to listen to citizens' views but to bring the public on board as co-creators of this new future of healthcare.
For more information please contact Gillian Markey, HRB Communications Manager:
E: gmarkey@hrb.ie
W: www.hrb.ie