Housing
Building sustainable and inclusive communities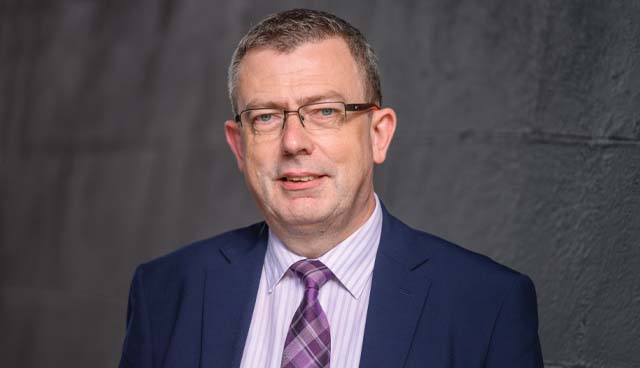 New CEO of The Housing Agency, Bob Jordan talks to Owen McQuade about supporting the delivery of Housing for All and the importance of affordability and social inclusion in housing and communities.
Bob Jordan takes the helm at The Housing Agency as the Government publishes its new housing strategy. Commenting on the new strategy, Jordan outlines his belief that Housing for All is "a once in a generation opportunity to deal with the issues around the delivery and supply of housing in Ireland". The housing sector's confidence in terms of delivery has been buoyed by a promise of multiannual funding totalling €4 billion each year.
Supporting delivery
"The role of The Housing Agency has always been to support local authorities and approved housing bodies [AHBs] in their delivery programmes; everything from procurement advice and advice on design to new construction methods. For example, over the last number of years our Projects and Procurement team has collaborated with around 50 AHBs. We are also regularly in touch with every local authority in the country. We provide support in sourcing properties for social homes and we share information and best practice on a whole variety of issues," Jordan explains.
Under the previous plan, there was an emphasis on The Housing Agency acquiring vacant properties through the Acquisition Fund. In Housing for All there is an additional focus on advising local authorities on compulsory purchase orders (CPOs). The Agency will establish a central advisory service to assist local authorities with a CPO programme to acquire vacant properties to provide homes.
The Housing Agency will manage the Croí Cónaithe (Cities) Fund which will "bridge the viability gap that exists for those build-to-sell apartment blocks of four storeys or more" on between 70,000 and 80,000 planning permissions, 40,000 of which are in Dublin.
"There are a lot of people attracted to urban living in apartments and we need to ensure there is compact growth in our cities through the use of higher density developments," Jordan remarks, adding: "It's about getting developments moving that already have planning permission.
"When we were all restricted within our 5km perimeters during the Covid crisis, we had the opportunity to observe every detail of our local neighbourhood. I heard people, particularly young people, remarking on the significant number of vacant properties in their area. There must be a real focus on bringing these vacant properties back into use.
"There are some good examples where this has already happened. Recently, I was in Cork city when the Taoiseach opened the new Peter McVerry Trust regional office and we saw a former bank in the city centre converted into five one-bedroom apartments. There are lots of opportunities like that in our cities and towns right across Ireland."
Enniskerry Road, Stepaside, Dublin 18
Taylor Hill, Balbriggan, County Dublin
Lancaster Gate, Cork
In September 2021, the applications process began for 50 purpose-built cost rental homes at Enniskerry Road, Stepaside, Dublin. These cost rental homes will be managed by Respond and Tuath Housing and are being delivered on land provided by The Housing Agency under the land aggregation scheme. The 50 two-bedroom apartments will be let at the beginning of 2022 at a monthly rent of €1,200, a significant reduction when compared to market rents for two-bedroom apartments in this location. Having managed the transfer of lands to Dún Laoghaire-Rathdown County Council as part of this project, The Housing Agency has worked closely with the local authority as well as with the Department of Housing, Local Government and Heritage, Tuath, Respond and the Housing Finance Agency in bringing this project to completion.
In August 2021, the first tenants moved into Clúid Housing's cost rental homes in Balbriggan, County Dublin. The 25 new homes are a mix of two-, three-, and four-bedroom properties. Under the cost rental scheme, rents for the homes are set at a minimum of 25 per cent below open market values with prices for the Taylor Hill, Balbriggan homes starting at €935 per month – around 40 per cent below local market rates. The Balbriggan homes are conveniently located close to social, educational, commercial, transport and recreational amenities. The properties are semi-furnished with white goods and flooring supplied.

In August 2021, Clúid announced construction of Cork city's first cost rental homes. A mixed tenure development of cost rental and social homes will be developed on the site. The 88 new apartments will consist of 73 cost rental homes. When complete, the scheme will be a mix tenure community of one-, two-, and three-bedroom properties. Monthly rent for Clúid's Lancaster Gate homes will start at €990 per month, over 30 per cent below local market rates.

Lancaster Gate is being delivered in partnership with O'Callaghan Properties, one of Ireland's longest established property development and investment companies. When complete, the Building Energy Rating (BER) will be A2.
"Regardless of which organisation we are supporting, there is a need to focus on the family or individual in need of a housing solution. Whether it is a family affected by pyrite, a person living in fear of losing their home because of mortgage arrears, or the person who is homeless and needs a home, we must always keep them at the top of our mind."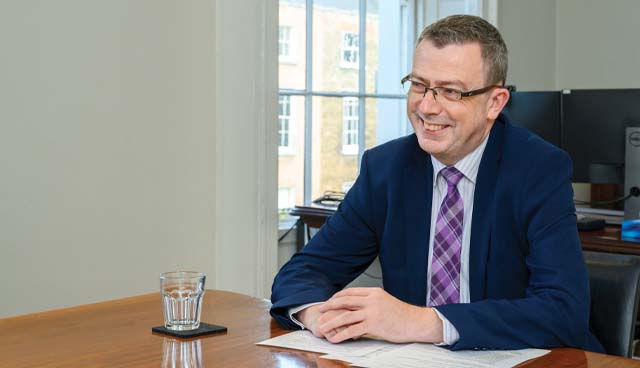 Affordable housing
The Housing Agency also has a role in advising on the new Part V requirements. Under Part V of the Planning and Development Act 2000 (as amended), developers are required to provide 10 per cent of zoned residential land to the State for social housing. Under revised legislation passed in the summer, this is being increased to 20 per cent and affordable housing will be provided as well as social housing.
Housing for All aims to expand the affordable segment of the housing market and The Housing Agency will have a central role in those efforts, having established an internal affordable housing unit last year. The Housing Agency is advising the local authorities on how they can deliver both social and affordable housing.
"The affordable segment bridges that gap between social housing on one hand and the private market on the other. People who do not qualify for social housing, but who cannot afford to buy or rent on the open market," Jordan explains.
The Housing Agency will support local authorities with the Local Authority Affordable Purchase Scheme. Under the scheme, local authorities deliver, or facilitate the delivery of, new homes in areas where there are affordability challenges, targeting average prices of €250,000.
Cost rental model
The Housing Agency has been central to developing a vision for cost rental homes in Ireland. "Cost rental is a new tenure model in Ireland," Jordan notes, adding: "As far back as 2004, the National Economic and Social Council [NESC] was talking about the cost rental model. The rent is based on the cost of financing, constructing, managing, and maintaining the property rather than on open market rents. It is a more sustainable model of providing rental housing."
Alongside Dublin City Council, The Housing Agency promoted the concept of cost rental to many policymakers in the Irish housing sector when it hosted an exhibition of the Vienna model of cost rental homes in 2019.
"It has gone from concept – a policy proposal in the early 2000s – to something tangible for people," Jordan recounts, adding: "It then went into the Affordable Housing Act 2021 and currently, there are projects being delivered in Stepaside and Balbriggan and a scheme is planned in Cork. It is now very real, with more schemes on the way in 2022."
Tenants in cost rental schemes are set to pay at least 25 per cent below the local market. As cost rental grows over time, it is anticipated to have a dampening effect on overall rents.
"Our role is to help embed this new tenure with solid foundational documents, legal agreements, and the cost rental equity loan scheme," The Housing Agency head outlines.
When asked if he believes that Ireland is ready for the 'pure' Vienna type scheme, whereby tenants pay below 30 per cent of their income; Jordan replies that the model will likely evolve over time in Ireland but emphasises: "Cost rental is different to social housing and has some features of home ownership. Tenants on moderate incomes can feel a sense of security in their homes, they can put down roots in their communities, and they can invest in maintaining their homes knowing they will enjoy the benefits."
Social inclusion and sustainability
Having conducted research into mixed tenure housing, Jordan highlights two crucial components. The first is achieving the widest possible mix of tenures in a neighbourhood. "Tenure is really a proxy for income; therefore, it is about people with different incomes living within the same neighbourhood," he says.
The second component is having a varied mix of property types; one-, two-, three-, and four-bedroom properties. Through his previous role leading the Housing First programme, Jordan remains cognisant of Ireland's 4,500 single homeless adults and their needs.
Most single adults experiencing homelessness require one-bedroom properties. However, only a small proportion of new social housing properties are one-bedroom. He observes that while this type of property is very important for those exiting homelessness, as well as older people, sometimes it is stigmatised in communities.
In this respect, Jordan highlights Ireland's changing demographic landscape. "Households are getting smaller and many people on social housing lists need one-bedroom homes. It is time to shift the focus away from the traditional three-bedroom semi-detached house," he says.
Overall, mixed communities must be socially inclusive. That means the housing needs of older people and those with a disability should be integrated into developments.
Simultaneously, as well as being socially inclusive, sustainable communities must also be climate resilient. As Ireland responds to the climate crisis, housing has a role to play in addressing how we use energy more efficiently. This can be achieved, Jordan explains, by facilitating compact urban growth and ensuring that building regulations are applied so that new homes do not add to greenhouse gas emissions, while the energy efficiency of the existing housing stock is improved.
Future
Having worked across the sector, in the Department of Housing, as an adviser to the Minister, as the CEO of Threshold, and in Dublin City Council, Jordan's passion for housing is widely regarded.
Having equipped The Housing Agency CEO with the advantage of having "walked in their shoes", this experience also gives him an insight into how each component of the housing sector delivers its programmes. As such, he is cognisant of the priorities of each of these stakeholders.
Remarking on conversations with his colleagues in The Housing Agency, Jordan concludes: "Regardless of which organisation we are supporting, there is a need to focus on the family or individual in need of a housing solution. Whether it is a family affected by pyrite, a person living in fear of losing their home because of mortgage arrears, or the person who is homeless and needs a home, we must always keep them at the top of our mind. In doing so, we are equipped to design better programmes and deliver better responses for local authorities and AHBs. We must mirror the focus on people contained within Housing for All."
Profile Bob Jordan Bob Jordan is CEO of The Housing Agency. A native of Dublin, he has lived in Dublin city centre for the last 30 years. Bob has over 20 years' experience working across the housing sector, starting with Dublin Simon Community. He was CEO of the housing charity Threshold for 10 years, helping people who are at immediate risk of losing their tenancies in the private rented sector, "an issue that is still as relevant today as when I started with Threshold". As Special Adviser to the then Housing Minister, Simon Coveney TD, he was very much involved in the preparation and implementation of Rebuilding Ireland. Immediately before joining The Housing Agency, he was the National Director of the Government's Housing First programme, working collaboratively with local authorities, HSE, AHBs and NGOs to provide permanent housing and wraparound supports to people with a history of rough sleeping and long-term homelessness. His interests outside work include "participating in the Dublin arts scene and getting the best out of urban living".