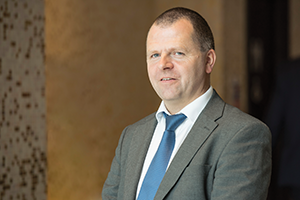 The Head of ICT at Fingal County Council, Dominic Byrne discusses the benefits of the council's digital revolution.
Fingal County Council was established in 1994 and with a population of just over 270,000 is now the third largest local authority In Ireland in terms of population. To accommodate this tremendous growth and ensure that citizens have the ability to play a crucial role in the democratic process, Fingal County Council have put a large amount of their council services online.
One area that Fingal County Council's Head of ICT, Dominic Byrne highlighted was the use of ICT in local planning. The county council have put in place a system that allows people to search for planning applications and make submissions in respect of planning applications online from the comfort of their own home. This system is proving such a success that Byrne says his team are actively working with the other three Dublin authorities to allow people to apply for planning applications online. Spatial planning in the Fingal area also has an online presence allowing citizens to have a say on what way their area is zoned.
Fingal County Council were the first council in Ireland to webcast their council meetings and all council minutes and agendas are provided online, which means council meetings are truly paperless. A Fingal alerts system has also been established. This system allows citizens to sign up and receive news relevant to the council area in which the live. Byrne recognises the importance of a strong social media presence and pointed to the council's use of social media in the harsh winter of 2010 as an effective way to communicate with citizens. During the winter of 2010 Fingal County Council used social media to keep citizens updated about where water mains were burst and to provide instant updates on the repair process.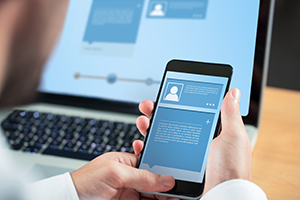 Services like this are very useful in the lives of everyday citizens but just how does Byrne's team use the data they receive from Fingal's citizens use of these digital services to drive future developments?
"We are no longer looking at user experience design, we are looking at citizen experience design"
Data analytics
Byrne says his team use the data they have to inform the decisions around the evolution of Fingal County Council's website. "In the first half of this year we had 2.2 million page views so there is a lot of data in the various analytics that can be used," said Byrne. "You get the same kind of pattern week after week and spikes in data start to inform you about what people are interested in. For example there was a peak before the deadline for registration to vote on the marriage equality referendum, so we give that information more prominence on our website." 
With regards to future developments, 37 per cent of people accessing Fingal County Council's website do so via mobile devices so it is clear what area the ICT department need to focus on next. Byrne is keen to continue using this data to "service plan" as he feels all the top down planning in the world can't compete with an accurate assessment of the "bottom up response."
Data as an enabler   
Byrne admits that anonymous user data is "very important to us" and claims this data is used to plan for the delivery of services and managing growth. Fingal County Council were the first public body in Ireland to publish the anonymous data it held in November 2010 via data.fingal.ie. In October 2011, in collaboration with the other local Dublin authorities, the website dublinked.ie was established to share data about the 28 per cent of Ireland's population that live within the area.
Byrne is enthusiastic about the launch of a new service on the national data portal 'data.gov.ie' that will be the one stop shop for all of Ireland's open government data. "The objective of this project will be to publish open data on a consolidated and standardised basis across all 31 local authorities," said Byrne. "We will be putting in place the processes that will enable that to happen in the the same way we have done for local elections, planning and budgets and that will be represented through the national data portal that was launched in July 2014."
Of all the developments that have stemmed from the publication of the council's data, Byrne admits his personal favourite is the 'myPP.ie' service. The service, designed and built by a start-up company not the council, brings together planning applications from all of the local authorities that publish their planning data across Ireland. "Previously to find that information you would have had to go to each county website," said Byrne. "It's unlikely we would have been able to develop it, cost efficiently but a start-up was able to build this system at no cost to the public sector thanks to the publication of this data." 
Another initiative Byrne is enthusiastic about is 'Code for Ireland.' Launched in 2013 the project is focused on using technologies to solve problems that local communities face. One of the projects to have come out of this initiative is 'saveaselfie.org.' The idea behind this site is to find the location of all the defibrillators in Ireland. There is no single source of data for this, but the project allows for the data to be crowdsourced by inviting citizens to upload geo-tagged pictures of defibrillators they come across in their everyday lives.
Digital communities
Addressing the need to think in terms of 'digital first' Byrne says his team are looking at every process "from the cradle to grave," to assess whether it needs to be digitally enabled. An example of this is the ability of Fingal's citizen to report litter online. The process allows the citizen to log the particular piece of litter through their internet enabled device. This information then gets relayed to the inspector and when they get out there and fill in their report using a mobile device, the citizen is then informed that it has been completed. 
For Byrne, the citizen's experience is of paramount importance. "We are no longer looking at user experience design, we are looking at citizen experience design," he states, "We are looking to build on our work with dublinked and we are now looking at other domains like the economy, citizenship and transport. What individuals are ultimately interested in is what is happening in their local towns and villages, so our challenge as a team is to ensure they actually get to see local dashboards. We should be able to as that sort of data is available and ultimately it is our goal to build these digital local communities."