Digital
Build to Share: Bringing citizen services online beyond 2020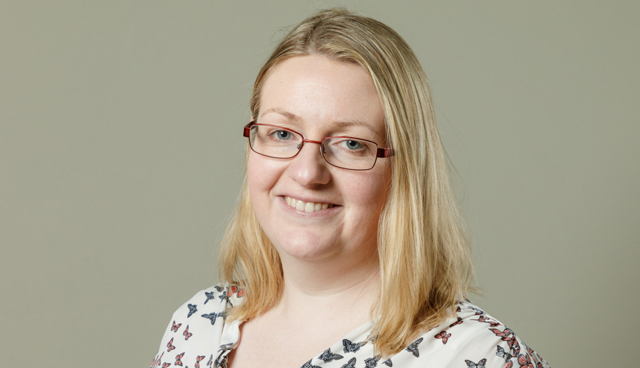 In keeping with the Government's commitment to share capability of applications that are common across public bodies, Annertech has been helping local government bodies reduce costs by implementing citizen-centric, digital platforms using a common code base. Stella Power, Managing Director of Annertech, speaks with eolas Magazine.
In 2015, the Irish Government's five-year ICT Strategy espoused a common applications delivery approach as part of its Build to Share (B2S) initiative. This aims to rationalise disparate systems, thereby decreasing the ICT cost base. Part of this strategy includes sharing infrastructure and application code for both internal and public-facing digital platforms.
Annertech is Ireland's leading open source digital agency, with its core areas of business being the delivery and maintenance of websites and web applications that are developed using the Drupal platform.
"Our mission is to help companies to embrace open-source technology to deliver ambitious digital experiences for their customers. Our philosophy is to never hoard our knowledge, but share it – with clients, partners, and the open-source community. So, Build to Share is a natural fit for us," Managing Director Stella Power explains.
Build to Share: A cornerstone for the Public Service Strategy
As part of the Government's Public Service ICT Strategy, B2S aims to deliver "better outcomes and efficiency through innovation and excellency in ICT".
All Public Bodies ultimately use similar systems to carry out core day-to-day work, whether that be internal or public facing. Power suggests: "What B2S offers is obvious in terms of cost saving but what is more implicit is that it standardises best practice and ultimately provides a better service to citizens.
"Though there is a myriad of application solutions in place throughout the Public Service, it makes total sense to harmonize these based on a single technology or code base as scheduled replacements occur. What we believe in is, by sharing code that has been tried and tested, it brings not only cost and time savings, but it offers the opportunity to focus on innovative ways to deliver services to Irish citizens. In effect, the heavy lifting has already been done."
As a case in point, Annertech has been working with some of Ireland's local authorities in the roll out of their services online.
Sharing the wealth: Limerick City and County Council share code base with Fingal County Council
One notable example has been the work Annertech completed for Limerick City and County Council which was subsequently shared with Fingal County Council.
This began in 2016 when Annertech undertook the redevelopment of the Limerick City and County Council website using Drupal 8, including a new responsive design and the migration of existing content from the old website to the new platform.
"Limerick City and County Council has adopted open source solutions for almost a decade to drive better value in the delivery of digital public services not only because the code is free to use but also because of the excellent performance of these solutions," says Mihai Bilauca, Head of Digital Strategy for Limerick City and County Council.
More recently, Fingal County Council appointed Annertech and asked them to implement its new website using the Limerick.ie platform as the base. In keeping with the B2S initiative, Limerick City and County Council duly signed off on sharing this with Fingal.
From the outset of this engagement, there were significant savings in terms of price and development timelines, thanks to the reuse of the core code base.
Bilauca adds: "Sharing the codebase behind the award winning Limerick.ie platform with Fingal County Council and other councils made absolute sense from all points of view: reuse of IP; reuse of designs; and building a larger knowledge base as more councils share their knowledge on how to use this platform. Also, the codebase has been developed using public money, so avoidance of cost duplication is a real benefit derived from code sharing. It really demonstrates in practice the power of the build to share principle as included in the ICT Strategy."
Although there were nuances between the Limerick and Fingal projects, in terms of user experience and user interface design, as well as certain functionality, by complying with B2S, Annertech has transferred valuable IP while also building on the code base for Fingal and possible future local government assignments.
"All code developed by Annertech is done so in a modular manner. This allows us to integrate code from one project into another project, saving our clients' money and time. It also allows us to make that code available on Drupal.org – with permission from the client – so other agencies can benefit from our work in the same way that we benefit from the collective resources of the Drupal community," Power outlines.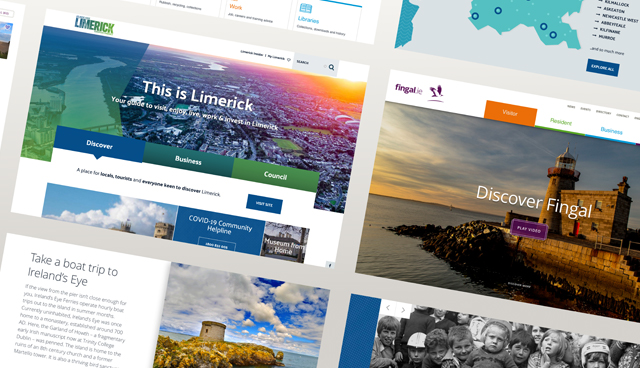 "Fingal Council is fully onboard with Build to Share and we were delighted to work with Annertech and Limerick City and County Council to use Limerick.ie's core code base in our project. Fingal is ready and willing to share ours with other Councils as we all look to serve all our citizens."
Dominic Byrne, Head of IT, Fingal County Council.
What next for Build to Share/ICT Strategy?
"It is evident that B2S must be a main tenet of the next Public Service ICT Strategy. Through the delivery and support of shared technology and infrastructure, public bodies can realise further internal efficiencies while continuing to innovate and look at new ways of meeting the needs of Irish citizens," asserts Power, adding: "Annertech is fully behind this strategic imperative and welcomes the dissemination of fit for purpose, shared applications that engender such obvious benefits."
Coupled with this, is another pillar of the existing strategy: Digital First. "This initiative should be further built upon as citizens now expect to be able to interact with the Public Services online.
"This will become even more pertinent as high-speed broadband is rolled out across the nation and many rural areas become more digitally enabled, as well as many more businesses embracing remote-work and work-from-home practices and online services. We need to share existing best practices while developing new ways to surpass the expectations of our citizens," Power concludes.
T: 01 524 0312
E: hello@annertech.com
Annertech's public sector reach
Founded in 2008, Annertech has grown to become the 'go to' Drupal experts in Ireland and works with a range of clients in both the private and public sectors.
It specialises in developing enterprise Drupal solutions for clients, usually where there are complex requirements such as integration with external systems, multilingual functionality, editorial workflows and large-scale content migrations, including projects where performance, scalability and security are of the utmost importance.
Annertech is currently engaged with other local authorities to update their digital presence, including Dublin City Council, Cork County Council and Meath County Council, and anticipate much more engagement in the Build to Share sphere in the coming years as more local authorities come on-board.
W: www.annertech.com