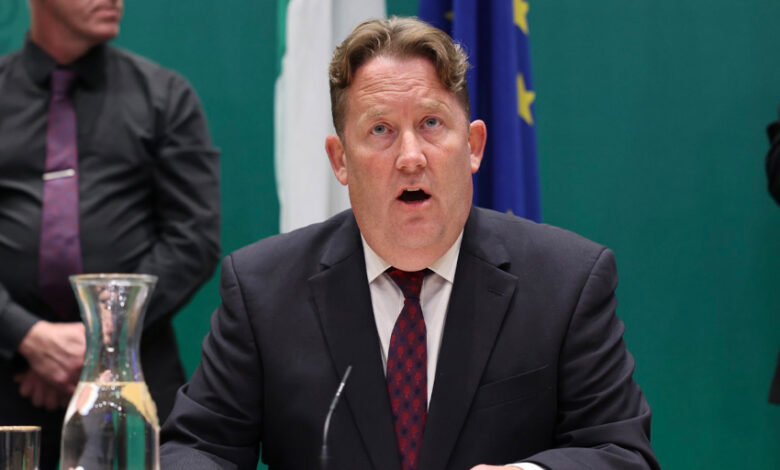 Budget 2024 offers a broad set of initiatives which ultimately fail to tackle the root causes of Ireland's housing crisis: supply, writes Joshua Murray.
In Budget 2024, it was announced that government will provide a tax relief to landlords to the tune of between €600 and €1,000 per year for the next four years. The measure will be in place for the next four years and is intended to ensure that landlords remain in the housing market. Minister Darragh O'Brien TD has previously told eolas Magazine of his fear of a "mass exodus of good landlords" out of the private rental market, further emphasising: "Whether people like it or not, we need a private rented sector."
Announcing Budget 2024 on 10 October 2023, Minister for Finance Michael McGrath TD told the Dáil that the tax break for landlords will be increased for each year that a landlord remains in the private rental market, further clarifying that the properties must remain in the market for the full four years, or else the tax will be clawed back.
The tax breaks have been criticised as counter-intuitive to the Government's ambition of making homes more affordable. Higher interest rates, which inevitably raise the cost of borrowing and therefore decreases the amount of money people can borrow, is recognised as a tool to mitigate the inflation of house prices.
Minister McGrath told the Dáil of how 86 per cent of landlords in the market own "just one or two properties," which he claims is why the Government is introducing a temporary tax relief, which will "primarily benefit small landlords".
For tenants, Minister McGrath announced that rent tax credits will be increased from €500 to €750 in 2024, and that there will also be an amendment to the scheme to allow parents who are paying for their children in student accommodation to claim the credit. McGrath has clarified that this payment is to be backdated. Whilst this will undoubtedly be welcomed by renters, this is, in effect, another government subsidy for landlords and does not fulfil the Government's objectives, set out in Housing for All, of making housing more affordable for renters as landlords remain free to raise rent.
The overall budget for the Department of Housing, Local Government and Heritage amounts to just under €7 billion, with around €5 billion of this earmarked for capital investment in housing itself. This investment in housing is made up of €2.6 billion in general exchequer funding, €978 million for the Land Development Agency (LDA), and €1.5 billion in funding for the Housing Finance Agency (HFA).
In order to tackle housing vacancy, the Government announced measures which will increase the rate of vacant property tax. Census 2022 reports that there are 166,752 vacant homes, meaning that there are enough vacant homes to house Ireland's homeless population by a factor of at least 13, when compared to the Government's latest homeless report which states that there are 12,691 homeless people in the State. However, the rate that is to be applied is a rate worth less than €500 for every property worth €500,000 or less, thereby calling into question the incentive to the owners of vacant homes to relinquish their assets.
Budget 2024 has allocated just under €1.9 billion to "support the delivery of social homes and approved housing bodies", the allocation of which is to be split between the budgets for the Local Authority Housing, the Capital Advance Leasing Facility (CALF), and the Capital Assistance Scheme (CAS).
The Government's wider suite of measures include an allocation of €525 million for the Housing Assistance Payment (HAP) which Minister McGrath claims will enable 8,800 new households to be supported in a tenancy in 2024 as well as continuing to support almost 58,000 households in tenancies at the end of 2023.
For the Rental Accommodation Scheme (RAS), the Government has allocated funding of €111 million which it believes will support a further 1,400 households in 2024, along with the ongoing cost of supporting over 16,000 households already in the scheme.
A €75 million allocation in Budget 2024 aims to fund more than 13,000 grants to adapt the homes of older people and people with a disability, with a further €25 million earmarked to support adaptation works to 1,800 existing social homes.
The Government has earmarked an allocation of around €50 million for the National Regeneration Programme which it states will benefit "some of the most economically disadvantaged communities". This is in addition to €21 million to deliver Traveller-Specific Accommodation for members of the Traveller community.
Minister McGrath allocated €50 million for the Croí Cónaithe Fund, an increase of 66 per cent from 2023, including the Croí Cónaithe (Cities) element which supports the building of apartments for sale to owner-occupiers by activating planning permissions already in place for such homes, and the Croí Cónaithe (Towns) element which supports the refurbishment of vacant properties in cities, towns, and rural areas.
Sinn Féin finance spokesperson Pearse Doherty TD criticised Budget 2024, describing it as "further confirmation that they [the current government] are not the ones to fix it [the housing crisis]". "We needed a budget for renters. Instead, we got a budget for landlords," said Doherty.
This critique was echoed by People Before Profit TD Richard Boyd Barrett, who accused the Government of trying to "dazzle" the electorate with "one-off measures". The Dún Laoghaire TD added that it was "very depressing" that the Government will not allocate "billions more" to tackle the housing and infrastructure deficits.
The Budget 2024 allocation of €7 billion for the Department of Housing, Local Government and Heritage is a record allocation, with the money earmarked for housing also representing a record government allocation. Reacting to the Budget, Minister Darragh O'Brien TD said: "Next year, we have the funding and focus to ensure that more homes will be built across the State for those who are looking to buy but we also have a budget that will allow us to help the most vulnerable and assist those who need help the most."
In spite of the ostensibly positive news across different interests in Budget 2024, the measures taken by Government fail to tackle to root cause of Ireland's house prices, which is supply. The measures being pursued in Housing for All anticipated a net migration level of 20,000 per year. Since the publication of the strategy, net migration has averaged 50,000 per year, in addition to the 100,000 Ukrainian refugees now resident in Ireland. Therefore, if supply is to meet demand, experts estimate that the ambitions of 30,000 homes being constructed per year in Housing for All ought to be revised to a figure of 50,000 per year.