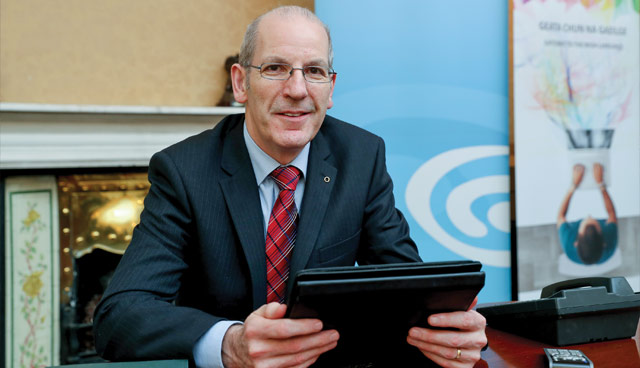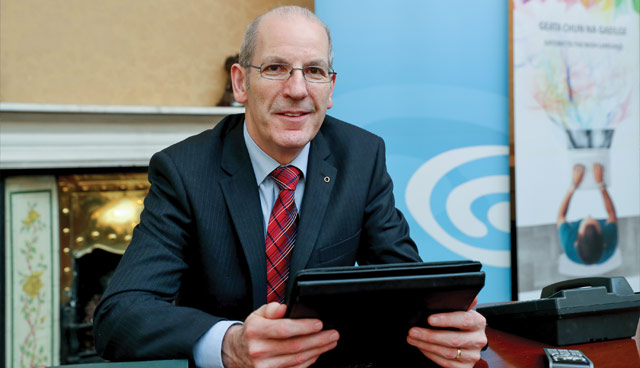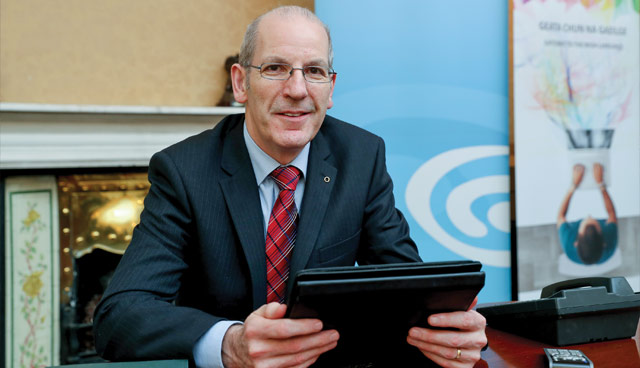 Foras na Gaeilge are encouraging participation throughout the public sector by supporting a broad range of state and community events during Bliain na Gaeilge 2018.
Bliain na Gaeilge 2018 is a year long celebration of the Irish language through action on five themes:
the revival of the Irish language over the last 125 years;
the creativity of the Irish language;
the vibrancy of the language;
community participation; and
the value of An Ghaeltacht.
The initiative is overseen by a committee including representatives from the Department of Culture, Heritage and the Gaeltacht, Foras na Gaeilge, Conradh na Gaeilge, Údarás na Gaeltachta, RTÉ and TG4 and delivers a comprehensive and diverse programme for the year, along with small grants for groups to organise Irish language events throughout the country.
Bliain na Gaeilge 2018 provides huge potential for State agencies to participate and to increase visibility and usage of the Irish language. Seán Ó Coinn, Chief Executive of Foras na Gaeilge says: "As we approach the half way mark of Bliain na Gaeilge 2018, we are thrilled with how well received the initiative has been along with the support of Minister for Culture, Heritage & the Gaeltacht, Josepha Madigan TD, Government Chief Whip and Minister of State for the Irish language, the Gaeltacht and the Islands, Joe McHugh TD, and An Taoiseach Leo Varadkar TD, who launched the Bliain na Gaeilge 2018 programme in December 2017.
To celebrate Bliain na Gaeilge, Foras na Gaeilge has made the New English-Irish Dictionary app available free of charge for Apple and Android devices. There are nearly 50,000 entries, 140,000 meanings and 3.5 million English and Irish words in the dictionary now at focloir.ie, something which Ó Coinn explains is more than most of the major bilingual dictionaries available internationally. "By launching the free version of this app, we are confident that it will be a practical language resource for all," he says.
Ceol, ealaín agus amharclann
Contemporary song compilation CEOL 2018 is sponsored by Bliain na Gaeilge 2018 and will allow every second level student in Ireland to listen to songs recorded by artists and musicians as Gaeilge. The CEOL initiative was first launched in 2005 by 2FM, Conradh na Gaeilge & Raidió Rí-Rá and includes tracks from mainstream artists such as Ed Sheeran, Kodaline and Wheatus in Irish.
In the area of theatre, art and music production, 'Aisling?', based on a newly composed work by renowned Gaeltacht artists, will be performed in more than 10 venues north and south during 2018.
In April, thousands attended an historic celebration BEO, in Dublin city centre, in recognition of the revival of our language. Families, schools, community groups, GAA clubs and third level students walked through the city on the day to express their pride in their native tongue. Bliain na Gaeilge 2018 Patron Uachtarán na hÉireann, Micheál D. Ó hUigín, delivered an emotive call to action to those who love our language, but may not be confident, to get involved.
Foras na Gaeilge are encouraging participation throughout the public sector by supporting a broad range of state and community events during the year. You can get involved by organising a single event or a programme of Irish language or bilingual events, by incorporating Irish informally in communication, by attaching the Bliain na Gaeilge logo to emails or by providing learning and social opportunities through Irish for staff, such as a Pop Up Gaeltacht or ciorcal comhrá. Bliain na Gaeilge is all inclusive whether you lack confidence in speaking Irish, you are already using cúpla focal or you are a fluent or native speaker. Irish belongs to us all.
Is í ár dteanga féin í. Tapaigh an deis inniu agus glac páirt sa cheiliúradh náisiúnta agus idirnáisiúnta!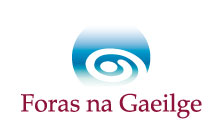 For further information and support packs contact:
Bliain na Gaeilge
6 Sráid Fhearchair
Baile Átha Cliath 2
T: +353 (0) 1 475 7401
W: Gaeilge2018.ie
E: bnag@cnag.ie