Digital
The best of both worlds- enabling Ireland's public sector to join the digital revolution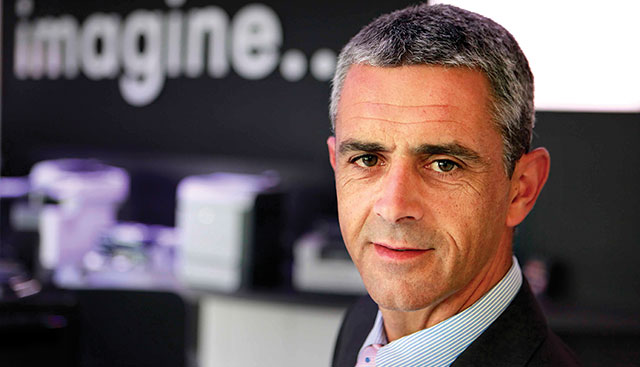 HP Inc's Managing Director, Gary Tierney explains how the company's drive to constantly innovate helps increases productivity and produces superior outcomes for all end users.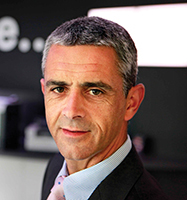 Irish residents on both sides of the border are at the cusp of embarking on a new digital revolution, one in which each citizen becomes an active stakeholder in a chosen community. Whether at the workplace, within schools or within the hundreds of thousands of communities across thousands of cultural divides. All of these share one thing in common, the drive to connect, exchange ideas and survive. All of these communities have, by and large, needed to revolutionise and reinvent themselves in order to survive and thrive.
Gary Tierney, Managing Director, HP Inc., and company veteran is no stranger to the notion of the reinvention of the digital work environment. After the failed experiment in the mid-90s to convert to 'paperless' offices, Tierney admits that with the trend towards having hard copies of data readily available, governments are wise to keep their options open insofar as keeping records, both hard and soft, at the touch of your fingertips.
Hybrid environment
"Despite this being the age of big data, the need for print and the use of paper has certainly not gone away. It is impossible for every business in the world to go digital. We are living in a hybrid environment. What we are seeing is paper having a more temporary lifecycle and hard and digital copies needing to be intrinsically linked," states Tierney.
Legacy issues of backlogged analogue data aside, the largest impediment to joining the digital government revolution has always been fear and mistrust of new technology by wary users. HP is no stranger to the discord and strife experienced everyday by new interns and seasoned veterans alike when faced with change in the work environment. A change in the work environment is necessary and a drive to connect individuals across all physical boundaries is the impetus in a drive towards digitising modern economies.
Business computing has perhaps seen the most significant cycle of reinvention and the computing devices we use today bear little resemblance to the computers of the mid-1980s. We've seen business computing transform from centralised mainframes into desktop PCs. We've seen the PCs evolve in terms of power and usability, with the graphical user interfaces making computers accessible to the masses rather than a select few.
Desktop computers became laptop computers: lighter, thinner and more powerful with every generation, and tablet computers took portability to the next level. Today we're seeing business computing reinvented again with the rise of two-in-one devices that marry the usability of tablets with the productivity of laptops – devices like the HP Elite X2 1012 really do deliver business users the best of both worlds.
"At HP, our aim is to enable through technology and the way in which we treat our customers and each other. Team is simply everything," says Tierney.
HP's own track record in this respect reflects this drive. In 2010, HP developed the Ireland Employee Engagement Model in which employees were encouraged to connect with their work environment by way of adopting the '5 MYs of Engagement' mantra: My Job, My Career, My Recognition, My Opinion and My Community.' This program sought to break the barriers between work and personal life in such a manner that a proper balance was struck in which each and every HP employee was not only a stakeholder in the company's future but also held a vested interest in making their contributions heard and counted.
Changing environment
It was a revolutionary way to engage with employees, turning them from passive hive workers who clocked in and out twice a day to active stakeholders with ideas and ambitions that were communicated, discussed and debated and ultimately adopted.
In this manner, Tierney is an advocate for the adapt-or-drown approach that has made HP a market leader in establishing a flexible digital work environment. "The greatest challenge facing our industry is the speed with which the world is changing in terms of how, when and where people want to work and consume technology," he explains, "People now need to be able to work from anywhere at any time, whilst feeling confident that their network and data is still secure."
From a data security standpoint, this is a particularly salient point. We are all too aware of the risks in security leaks and data integrity. HP has been a leader in print technology for over 30 years. In March 2016 the company announced a reinvention in business printing, PageWide technology. A new brand of HP PageWide printers that provide professional colour, best-in-class cost of ownership, fastest speeds, best energy efficiency, and the world's most advanced security and management features in its class.
The age of big data and cloud access has not eliminated the need for print, it has transformed it. Like the architects of the Proclamation a century ago, the humble printer and its software and interface, is again at the epicentre of a new revolution in getting people connected, engaged and committed to pursuing the same rights and interests that their ancestors fought so hard to preserve and protect.
Digital technologies are having a major impact on government IT strategy, policy and processes. New services projects are planned as 'Digital First' and established services are undergoing transition and transformation to take advantage of the superior performance, security and manageability now built into new HP PC and Print platforms. There is a significant disruption between the status quo of analogue operating models of old in governments around the globe and the emergence of maturing new digital governments. HP is working closely with many government departments across all sectors of the public service to enable increased productivity and superior outcomes for all stakeholders.
"Our vision at HP Inc. is to create technology that makes life better for everyone, everywhere – every person, every organisation, and every community around the globe." New hybrid products like the HP Elite X2 1012 and the HP Spectre combine with Windows 10 to provide the ultimate in versatility, flexibility, mobility, security and manageability for business users. HP is constantly innovating and inventing the next wave of technology, to truly amaze. Products like the HP Sprout blends digital and physical content like never before to provide endless new possibilities for creativity.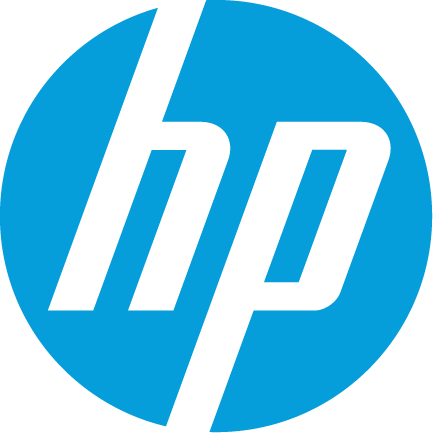 Against the backdrop of the centenary anniversary, a seminal event in the hearts, minds and souls of six millions citizens on both sides of an ever fluid, ever porous border and with the rising age of social media, and the revolution of the workplace itself. "If you want to predict the future, you need to create it," says Tierney. "In an ever changing and connected world, we must constantly reinvent ourselves. Success to me is bringing this to our partners and customers to drive their success."
For more information visit www.hp.com/ie