Issues
Becoming consciously hybrid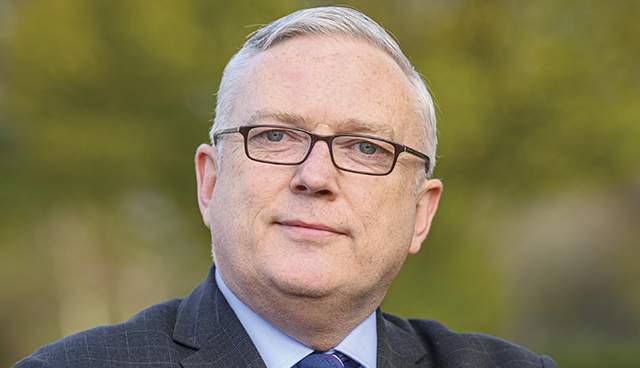 Ciarán Galway speaks with Head of Enterprise and Public Sector at Hewlett Packard Enterprise (HPE) Ireland, Enda Cusack about the challenges of digital transformation and why the public sector should consider platforms that enable the management of data from edge to cloud.
Over the past 10 years, governments all over the world have moved to create and adopt digital strategies to accommodate digital transformation. During the Covid-19 pandemic, the importance of this has become evident for the public sector as it accelerated the need for effective government and health services; with a drive towards connected interoperability across the sector.
While bound to legacy platforms with manually intensive operating models that are fixed and inflexible, governments realised that an agile, scalable, and flexible infrastructure is the foundation for digital transformation with public cloud as a key enabler. This paradigm shift was also visible in Ireland when the government issued its Considering Cloud Services policy document in December 2015, advising a "cloud-first approach for all new systems".
Although the Office of the Government Chief Information Officer suggests in an
advice note from October 2019 that government systems should move to a hybrid-cloud environment, we still see public sector bodies finding themselves entangled in an "unconsciously hybrid" state, Cusack explains.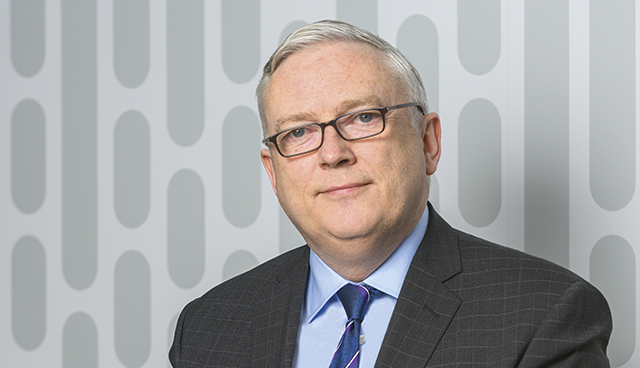 "Public sector bodies should consider adopting an edge-to-cloud platform that will allow them to secure their data and apps wherever they may reside."
The problem: being unconsciously hybrid is inefficient, complex, stifles innovation, creates additional cost, and does not enable public sector organisations to capitalise on the value of the data. The solution, he asserts, is "becoming consciously hybrid".
Consciously hybrid
Becoming consciously hybrid is a recognition of the fact that not all applications and data can migrate to the public cloud, while also understanding that the benefits of a cloud operating model can be realised in a private data centre or in a colocation (colo) facility. This recognition is evident in the Government's strategy, but there are hurdles when it comes to the actual implementation.
Meanwhile, when implemented successfully, Cusack outlines, the benefits are improved efficiency, reduced energy consumption, and optimised cost. "Public sector bodies should consider adopting an edge-to-cloud platform that will allow them to secure their data and apps wherever they may reside, whether in their own data centre, in a colo facility, or somewhere at the edge.
"The other reality is that moving to the public cloud does not necessarily provide a better outcome for organisations."
"It is a strategic imperative for both public sector and enterprise organisations, enabling them to manage their data across those three spheres and unlocking the potential of that data," he explains.
Challenges of migration
Highlighting recent International Data Corporation (IDC) reports, the HPE Head of Enterprise and Public Sector points to evidence which indicates that "despite the growth of public clouds over the last two years of the Covid-19 pandemic, approximately 70 per cent of applications remain outside the sphere of public cloud".
"The other reality is that moving to the public cloud does not necessarily provide a better outcome for organisations. Public sector bodies who are trying to execute on a public cloud only strategy now have the additional cost and overhead of running multiple IT environments," Cusack contends.
As a result of legacy application entanglement, data gravity, security and compliance, unpredictable cost, capacity constraints on technology skillsets, and insufficiently flexible procurement processes, many public sector bodies have struggled to implement their cloud first strategies.
Application entanglement
As Cusack points out, many applications are not built to run in the public cloud. "This means that in some instances, you must separate the data from the application to make it function in the public cloud. That is unwieldy.
"It ought to make sense to only move cloud native applications to the public cloud, while maintaining the rest of those applications, workloads, and data in an on-premises data centre."
Cost
"It is easy enough to migrate applications and data which are cloud native to the public cloud," he says, adding: "But it can be costly to move those applications and workloads out into a data centre environment or back into your on-premises infrastructure."
Security
Simultaneously, there are risks associated with handling sensitive personal data, especially in government, and some classified information demands require a higher level of security than cloud providers can offer. "You will only get that level of security compliance if you have that information on-premises or in a colo facility," Cusack insists. In line with these concerns, the Government requires public sector organisations "to identify the sensitivity of their data (including the impact of a data breach) and categorise it accordingly" when deciding where data can be stored.
Data gravity
Furthermore, some datasets are so significant in size, such as those within a hospital system where one MRI scan equates to approximately 30GB, that it is vastly time-consuming to move that much data to the public cloud and once it is there, it is hard to move it back out again.
Cloud everywhere
Remarking on the private sector shift from a cloud first to a cloud everywhere model, Cusack indicates that the public sector is following this lead. "In the next decade we are going to be focused on using data everywhere across the entire organisation," he says, observing: "Customers tell us that they want a simple and automated experience when it comes to their data, so they can focus on the intelligent outcomes that their data will give them.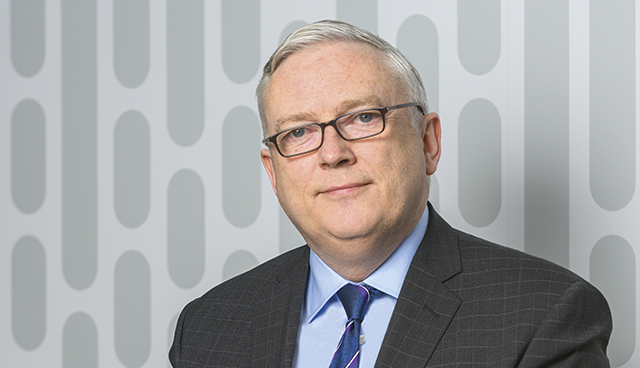 "A hybrid cloud strategy is a 'better together' approach balancing both public and private cloud."
"The public sector should also consider adopting an edge-to-cloud platform that enables it to connect, protect, analyse, and act on all of its data, irrespective of whether it sits in the public cloud, a colocated facility, or out on the edge. That is where business is conducted now; on the edge."
Public sector focus
For government and public sector bodies seeking to adopt a cloud first strategy, Cusack believes that several factors must be taken into consideration. These are: competition; data sovereignty; digital skills; flexible procurement; and sustainability.
Acknowledging the efforts of government to ensure that the tenders it issues are competitive, Cusack insists that the same rigour must be applied to the cloud computing market. In adopting a cloud first policy, he cautions government decision-makers to not narrow its focus on public cloud vendors, as seen in other countries. An increase in customer choice, therefore, would enable government to ensure greater value for money for taxpayers.
Moving to data sovereignty, HPE Ireland's Head of Enterprise and Public Sector asserts that the objective of being able to extract value from Irish sovereign data needs more prominence in government. "There is an opportunity for government to derive far greater economic benefits from the data that it generates if it has appropriate policies and processes around data sovereignty," he says.
At the same time, Cusack stresses the importance of recognising the digital skills gap in the public sector, alongside the challenges of attracting and retaining cloud computing talent. Consequently, the public sector must develop an understanding of modern infrastructure technology that bridges the gap between traditional legacy IT environments and the new cloud environments.
Similarly, he emphasises the need to adopt a procurement engine that delivers an open cloud tender process for cloud solutions that are not just public cloud but deliver an on-premises option to the customer also.
Perhaps most critically, HPE is observing an increased focus on sustainability in public tenders. "The public sector is very focused on sustainability now and it forms a fundamental part of the scoring of many of the tenders that we have seen.
"Companies like HPE must be able to bring innovative solutions to government, like our HPE GreenLake platform, which not only focuses on what customers need but also focuses on how it can be used in a sustainable way, such as buying back legacy assets that can be refurbished and resold as pre-owned solutions, which ultimately allows us to reduce our carbon footprint in the data centre," Cusack highlights.
HPE GreenLake
As a service (XaaS) solutions, such as the HPE GreenLake edge-to-cloud platform, allow customers to enjoy all the benefits of the public cloud experience in an on-premises model. This enables public sector bodies to execute on their cloud strategy and, critically, provide choice on how and where their workloads and data are managed. According to HPE, this can deliver more than 30 per cent of savings against traditional or legacy operating environments.
Cusack advises that public sector bodies work with private sector companies like HPE to help them develop a cloud strategy that enables them to utilise public cloud, but also to realise the benefits of what an on-premises solution can offer.
Core services and solutions
To support both public and private sector organisations who are considering a cloud first strategy or migrating to cloud, HPE has developed a transformation programme.
Essentially, this facilitates an evaluation of the organisation, identifies maturity gaps, and identifies a cloud roadmap to prepare people, processes, and technology for an holistic cloud transformation.
Cognisant that IT services are at the centre of most cloud transformations, HPE Ireland recently launched its Hybrid Cloud Practice utilising advanced advisory and professional services skillsets to empower customers on the island of Ireland to deliver on their cloud strategies. It is multi-technology disciplined, delivering services around cloud advisory, AI and machine learning services, SAP services, and consumption.
"Through our advisory engagement, we are able to pull together a very clear and robust cloud strategy roadmap, and we can engage with them to deliver on that strategy through our professional services teams located here locally.
"We are very proud of the practice that we have built and its ability to deliver and help customers on their cloud transformation journeys," he adds.
Conclusion
Altogether, while Cusack acknowledges that public cloud plays a critical part in customers' overall cloud journeys, he underscores the need to understand and accept that not all applications and data can move to public cloud.
"Ultimately, there is a requirement for applications and workloads to sit in a local data centre or in a colo. A hybrid cloud strategy is a 'better together' approach balancing both public and private cloud," he concludes.
Profile: Enda Cusack
A native of Renmore, Galway, Enda Cusack has worked with Hewlett Packard Enterprise Ireland for 30 years. Having started his career in Digital Equipment Corporation in 1991 as a software engineer supporting Microsoft Technologies, Cusack progressed through Compaq and moved from the technology side into the business sphere where he has managed HPE's Advisory and Professional Services business for close to 10 years. Most recently, he took over the role of enterprise and public sector lead for HPE in Ireland, north and south.