Issues
Avoid, Shift, Improve: Priorities in Irish transport reform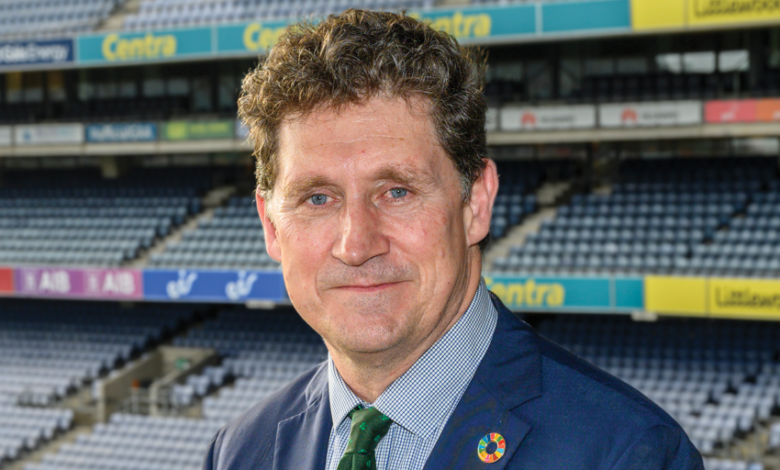 eolas Magazine speaks with Minister for Transport, Eamon Ryan TD, and newly appointed Assistant Secretary at the Department of Transport, Caoimhín Ó Ciaruáin, about priorities in Irish transport and the Avoid, Shift, Improve framework that will guide new transport policies.
Speaking about a crucial decade ahead for the decarbonisation of Irish transport, Minister Ryan says that he is confident of reaching the Government's target of a 51 per cent decrease in emissions by 2030.
He explains how the State aims to do this by outlining the Avoid, Shift, Improve process: "Firstly, we have to reduce the overall volume and avoid unnecessary journeys and save emissions in that way; secondly, we have to shift or switch away from a system that was car-dependent and drove emissions higher to a system where we have much higher public transport, much more active travel, we switch from road freight to rail freight, and we have a whole range of modal shifts that can steer us towards a much more efficient system; thirdly, we need to improve our transport system, using new technologies, new engines, new capabilities that give us a more efficient and cost-effective system."
Ryan sees the changes in working – and thus commuting – patterns that emerged during the Covid-19 pandemic as permanent and says that innovations that have cut back the need for work-related travel such as Zoom meetings give the State the "opportunity to change the entire system and reimagine how our whole network works". By avoiding personalised travel for reasons such as commuting, Ryan contends that "making the shift would then be easier" in the case of modal shift.
"A lot of our road network and transport system was designed on the notion that everyone, five days a week, would be driving in and out of work and that we would have to manage the system in that way," he says.
"We can use this time of change to reallocate some of that road space that we do not need now for that daily commuting pattern to provide better space for the alternative, to make it easier and safer to walk and cycle, to make sure we have a fast and efficient bus service, and to start spending the money – two to one in the case of this government – in favour of new public transport services, making this a time of change where we do shift, going from our current model, where about 70 per cent of all trips are by car, and bring that down to about 50 per cent, the remainder being done by active travel and public transport."
While Ryan admits that such change is "slow to pick up and will take time to deliver", he states that "real change is happening" and points to lowering of transport fares – by 20 per cent for all and over 50 per cent for those under the age of 24 – as a positive example, with 300,000 young people said to have availed of travel cards in order to receive their fare reductions.
"The most encouraging statistic in the recent Census figures was the doubling over the last six years of the number of schoolchildren walking and cycling to school. We need to double that again and then go even further."
Minister for Transport Eamon Ryan TD
"The most encouraging statistic in the recent Census figures was the doubling over the last six years of the number of schoolchildren walking and cycling to school," the Minister says. "We need to double that again and then go even further. If we can achieve that switch, going back to what was in existence when I was going to school, and the majority of children are not having to be driven to school, that means a better transport system for everyone."
The reintroduction of rail freight, as envisioned in the All-Island Rail Review, will also be key to modal shift. Ryan says that the delivery of the Claremorris to Athenry and Rosslare Port to Waterford rail lines would be "the missing links" in a Western Rail Corridor stretching from Wexford to northern Mayo, which would enable the State to bring back "rail freight, which we are starting to see being delivered in France, the UK, and elsewhere" using Limerick Foynes, Rosslare, and Cork Marina ports to export internationally.
The priority for the remainder of the Government's mandate, Ryan says, is the deliverance of the 35 pathfinder projects that the Sustainable Mobility Leadership Group has been tasked with. Examples of these projects already delivered include the electrified bus fleet in Athlone and the construction of a sustainability bridge over the River Suir.
"It is not just the pathfinder projects," Ryan says, explaining:
"We are also introducing a series of much bigger public transport projects that are scaled up for the scale of change we need to make into the future. I believe the first priority is set out in the National Planning Framework: that we need better balanced regional development. That is why, when it came to the spending of the European Recovery and Resilience Fund, we prioritised core metropolitan rail. We have followed that up by investing the new sustainable mobility bridge in Waterford, moving the train station at the same time, investing in the new Shannon Foynes line, and spending in Galway and improving connectivity in the city. It is important to balance regional development."
He adds that investment in the cities will also be progressing: "We will build the metro, subject to it getting through An Bord Pleanála, which has to happen fast because we need it as central spine in our capital city. It is not just metro, we also need DART+, the BusConnects project, as well as the active travel network which we are starting to roll out in Dublin, Cork, Galway, Limerick, and towns right across the country. We can make this change, but we do have to act fast because the scale of reductions in emissions that we have to make is beyond compare and we have a growing population and economy that deserves and needs a first-class public transport system."
'For a just transition, we need to bring the entire public with us'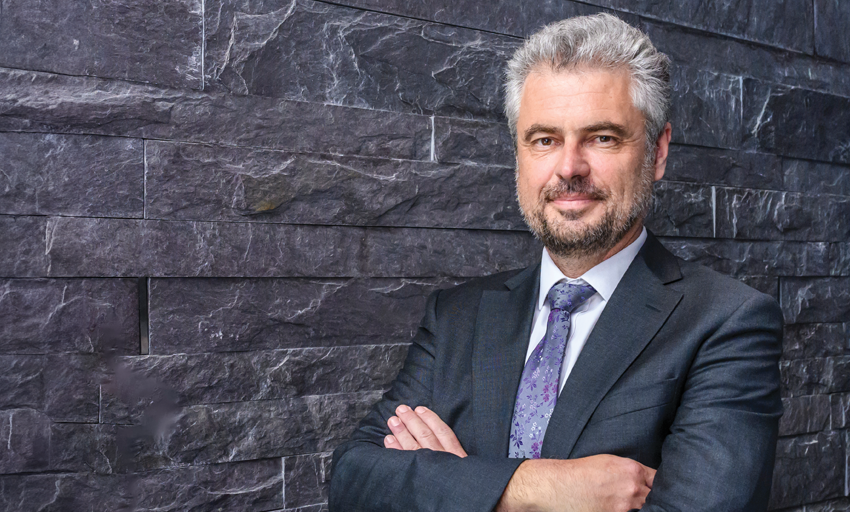 New Assistant Secretary
Meanwhile, key to these climate-related transport ambitions is the newly appointed Assistant Secretary with responsibility for climate action and EU/international affairs at the Department of Transport, Caoimhín Ó Ciaruáin. Not only is Ó Ciaruáin newly appointed, his role is also newly created. "I am mainly tasked with delivering on the transport ambitions of the Climate Action Plan which deals with domestic emissions inventory but also edges across aviation and the maritime area," he explains.
"The big priority at the moment is delivery," he continues. "We have strong policies set out in terms of sustainability and electrification. It is about getting the supports right and looking at delivering the infrastructure for public transport and active travel, along with EV infrastructure over the next five to 10 years. Right now, we are doing quite well and are ahead of expectations in terms of EV sales. We will need to see continued exponential growth to bring us to our targets here."
Further elaborating on Minister Ryan's point on the synergy between transport infrastructure, the National Planning Framework, and balanced regional development, Ó Ciaruáin says: "That natural link between planning and transport has not always been where it needed to be. I chair a leadership group for the Sustainable Mobility Policy which is part of developing this policy by bringing together the transport, planning, and local authorities together to start looking at how we can address the longer-term issues and encouraging transport-oriented development, but in the meantime looking at what can be done in terms of things like developing the pathfinder programme which shines a light of exemplar sustainable mobility projects across the country."
On the prospect of reaching the 51 per cent by 2030 reduction target, Ó Ciaruáin strikes a confident note, but stresses the need for total involvement in Irish decarbonisation. "For a just transition, we need to bring the entire public with us and so we look at the opportunities around that, and especially the evolution of practical concepts like the 10- or 15-minute neighbourhood, which is gaining traction both in Ireland and internationally," he says.
"We will be looking to local authorities in particular to help us deliver in that space. There is lots of excellent research and evidence-based policy making happening around this, and what we are now in is delivery mode, making sure that we deliver what is required over the next seven years."
He concludes: "We need a huge amount of behavioural change to actually make the whole piece work together. As the recent OECD research has underlined, this is about systems change."