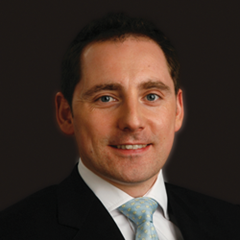 Introduction

Water investment is an imperative for the Irish Government from both an environmental and a financial perspective, not least to enable us to meet one of the conditions of the programme with the EU/IMF.
The way water infrastructure is delivered, maintained, managed and paid for is about to undergo seismic change in Ireland.  Creative and credible solutions to promote water infrastructure delivery and find the money to deliver it, are crucial.  The combination of the EU/IMF requirement to look at this sector and the difficulty in securing debt funding means it is vital that the public and private sector collaborate in formulating the way forward in the very short term.   
Two key issues with water infrastructure delivery are: a) the lack of funding available for investment; and b) the length of time taken to procure delivery of the projects.
Here we seek to explore methods of expediting procurement of water infrastructure and, where capital investment is constrained, of securing alternative sources of funding.
National water utility
PwC's recent report examines two principal forms of potential company structure (or variants of those forms) for a national water utility.  According to estimated timescales in the report, the proposed utility ("Irish Water") would acquire statutory responsibility for water services circa July 2013, following enactment of the Water Services Bill.  Its role in the delivery of water infrastructure will be key.
Methods of expediting water project delivery
Procuring individual projects through separate competitions can increase demands on resources of both the public and private sectors. 
Procurement processes can be streamlined to create efficiencies by appointing single or multi-party frameworks, using co-operation agreements or shared services to deliver infrastructure on a collaborative basis or bundling smaller projects to reduce the overall procurement time, increase value for money and ensure that the project size is adequate to attract any necessary debt funding.  A pipeline of projects will also help deliver standardisation and attract bidder involvement.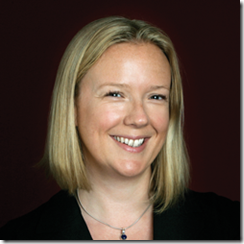 Sources of financing
The current Government funding situation is shaped by characteristics of the wider economic and political environment, both in Ireland and across the EU. 
Public
Public sector funding for water infrastructure can manifest in a number of different ways:
Central Government funding has been the means of funding water infrastructure to date under the design build operate ("DBO") models.    
Water metering:  until meter installation is rolled out, it remains to be seen whether water charges will be introduced by way of a flat rate charge, in addition to the current household charge.  The political and social issues associated with this approach are complex.  
The New Economy and Recovery Authority has been established to fund investments (estimated at €18 billion) in a number of sectors, including water.  It will rely on funding from the National Pension Reserve Fund and the Strategic Investment Fund.
The National Solidarity Bond: this has raised hundreds of millions of euro; the revenues received were originally earmarked for investment in infrastructure.  To date no detail has been provided regarding the quantum available for the water sector. 
Given the lack of certainty and funds available for Government spending in the water sector, to promote investment in the short to medium term, sources of funding beyond the Exchequer should be examined.
Private
Most contracts in the water sector are structured on a design, build and operate basis.  This means that if debt funding is required, it could be introduced without adjusting existing structures in any significant way to facilitate the financing element.  General principles, which apply to any structure that seeks to attract third party finance, include:
price certainty (including an asset or receivable available for debt repayments);
an understood and fair risk allocation;
clear contracts in relation to transfer from design and build to operations; and
robust structures to prevent project failure.
Project finance
Though limited recourse finance from funders is scarce, this remains the principal, and often cheapest way of raising private finance for infrastructure projects.  It is also one of the most successful structures used to provide finance for water infrastructure globally, particularly where the borrower is able to recover regulated tariffs from the public.
Funds
There has been a significant amount of fund activity demonstrating that the water sector is considered to be a preferred source of investment for infrastructure and pension funds.  Structures could be put in place to encourage investment at the construction stage.
Tariffs
An approach which relies on end user revenues (rather than a covenant from the State) could provide a revenue stream capable of being secured in favour of funders. 
Tax Incremental Financing
The principle behind TIF is to use future anticipated revenues (from either property values or business rates) to raise capital for investment now, which investment will in turn generate the revenues anticipated. 
Multilateral
(a)    The European Investment Bank finances a broad range of projects in a number of sectors, including water.  As a rule, it lends up to 50% of the investment costs of a project, with the other half generally provided by commercial banks. 
(b)    The Council of Europe Development Bank is a multilateral development bank with a social vocation. It undertakes actions in the form of loans, guarantees and via trust accounts in order to finance bankable projects.
Financing structures
Project finance
For a third party to fund infrastructure, you need a steady revenue stream and, usually, an asset as security.  Two principal mechanisms for project financing infrastructure on a limited recourse basis are based on: payments from Government; or payments from end users. 
PPP
This form of project finance does not require upfront capital from the State and can enable projects to be delivered in circumstances where it would not otherwise be possible due to exchequer constraints.  Mechanisms (which are not often available in other infrastructure contracts) can also be built in to ensure project continuity (through direct agreements and step in) in the event of insolvency without the need to re-tender existing contracts. 
Lease
As an alternative to a "unitary charge", repayments could be structured through a lease rent payment structure. Under this structure the operator is given the right to charge customers for the supplies made available and in return the operator makes a lease payment to the relevant contracting authority.
Shared financing agreements
A more simple and successfully implemented approach in the water sector is to agree a cost and risk sharing mechanism in respect of the financing itself (separate but related to agreements in relation to the project). Therefore, investment and financing costs and risks are shared between the private and public sector. 
Conclusion
Any proposed water infrastructure (even those earmarked for traditional exchequer funding) should be structured in a flexible way to facilitate alternative sources of funding.  This will promote a central aim in relation to any infrastructure investment – ensuring the most appropriate and cost effective funding solution is used for developing and renewing infrastructure in this critical sector.
Aaron Boyle, Partner, Arthur Cox
Tel:  353 1 6180568
Email:  aaron.boyle@arthurcox.com
Jenny Fisher, Partner, Arthur Cox
Tel: 353 1 6180613
Email:  jenny.fisher@arthurcox.com