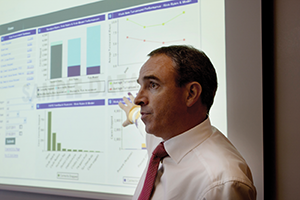 Dan Sheils discusses how Accenture allows the public sector to take advantage of the advances in analytics technologies. 
Public Sector agencies are increasingly taking advantage of advances in analytics technology to seek intelligence-based approaches to improve citizen outcomes and organisational performance. This is typically focused on the reduction of costs by better targeting cases for interventions, preventing non-compliance, driving operational efficiencies and reducing customer contacts. Irish public sector bodies have been at the forefront of adopting analytics with the focus to date primarily on non-compliance and fraud. Accenture's Advanced Analytics Innovation Centre in Dublin has worked with the Office of the Revenue Commissioners and is working with the Department of Social Protection to support these agencies in making better-informed decisions through the use of predictive analytics.
According to Dan Sheils, Head of Health & Public Service at Accenture in Ireland, "The Revenue Commissioners has increasingly been developing the use of advanced analytics techniques and applying analytics to its business processes. In 2011, Revenue sought to improve its ability to address PAYE non-compliance by implementing predictive models into internal and public-facing systems and introducing real-time risk scoring to assess transactions entering the system. This was aimed to identify non-compliant claims in real time as opposed to after the event." 
It was acknowledged at an OECD conference on the use of advanced analytics in revenue agencies that Ireland is amongst the first tax and customs authorities in the world to have successfully adopted this approach. In June 2012, Revenue received a Public Service Excellence Award from the Taoiseach in recognition of its successful use of predictive analytics to prevent fraudulent claims from issuing and achieving significant savings as a result.
Dan Sheils explains, "Apart from the monetary savings realised, significant efficiencies were also achieved. There was a 50 per cent increase in the accuracy of cases stopped for review, reducing costs associated with investigating and retrieving payments through more effective deployment of resources. This also results in improved customer service arising from speedier processing of valid claims. In 2012, Revenue extended its use of real-time analytics to VAT and continues to advance their use of analytics to achieve better results across new areas."
The Department of Social Protection is also an early adopter of analytics in the Public Sector. The Department, in seeking to enhance the compliance methods currently in place, initiated a pilot project to explore the potential of advanced analytics to specifically improve control investigation performance. The results of the pilot demonstrated that advanced analytics could deliver improved control activity yield and hence savings.
Following the pilot, the department has commenced work on developing predictive analytics models to identify claims that are more likely to be non-compliant across the main working age schemes – Jobseekers, One Parent Family and Disability Allowance.
"The analytics models will enable the department to target higher risk cases for investigation and identify these cases earlier in the scheme payment lifecycle," notes Dan Sheils. "This enables more efficient detection of non-compliant cases and improves investigations yield, ultimately reducing the overall social welfare expenditure. In progressing this capability DSP is leading the way for advanced analytics for welfare organisations."
While these Irish public sector bodies are focusing primarily on the use of analytics to improve compliance and reduce fraud, there is an international trend of public sector organisations using analytics to streamline customer service and to improve organisational efficiency. These are likely to be amongst the next areas of focus for Irish public sector bodies as they further embed the use of analytics into their organisations.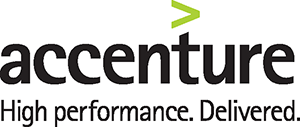 Contact:
Daniel Sheils
Managing Director, Health & Public Service, Ireland
Tel: (Office) +353 (0) 1 646 2339
Email: daniel.sheils@accenture.com