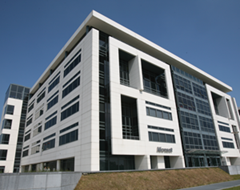 Exports, agriculture and inward investment are Ireland's main economic successes but unemployment, emigration and low consumer demand are holding back growth.
2012 commenced on a positive note for Ireland, with news that the State is due to cut its deficit to 10.0 per cent, bettering the troika's 10.6 per cent target.  A 1.8 per cent fall in GDP since 2010, though, suggests that the overall economic situation is still fragile.
Preliminary CSO statistics show a 9 per cent increase in exports of goods (unadjusted) between November 2010 and November 2011.  During January-October 2011, Ireland had the joint second largest trade surplus in the EU, after Germany, and generated €77 billion of merchandise exports.  This included:
€22.1 billion for medical and pharmaceutical products;
€17.3 billion for organic chemicals;
€9.1 billion for machinery and transport equipment; and
€6.5 billion in food and live animals.
The European Union was the dominant market (57.8 per cent and €44.5 billion), comprising the rest of the euro zone (39 per cent) and Britain (13.8 per cent).  The USA's share is 23 per cent and €17.7 billion.
Belgium is the largest national market in the EU: 14.9 per cent of all goods exports, mainly pharmaceuticals.  This is followed by Germany (6.9 per cent) and France (5.4 per cent).
Export balance
Goods exports outside the USA and EU are small in comparison (€14.7 billion), hence the Government's regular trade missions.  Compared to 2010, steady increases were recorded for India, Japan and Brazil but the value from sales to China fell by €96.9 million.  The same trends are reflected in the Irish Exporters Association (IEA) 2011 review, which put the full year's value for goods exports at €92.5 billion.  Final CSO figures are not yet available.
According to the IEA, the overall exports total (including €78.7 billion in services) stood at €171 billion, a 4.9 per cent annual increase.  The UK and Germany were the two largest services markets: 18 per cent and 10 per cent respectively.  Computer services (€31.6 billion) and business services (€22.4 billion) were the two largest sectors. However, the association warned that exports "slowed down substantially" in the second half of the year and the outlook for 2012 was one of "sluggish growth" (3 per cent) due to contracting European demand.
"Steps must be taken to support those companies looking to target markets in the rapidly growing economies in Asia, [the] Middle East and Africa, particularly small and medium businesses, who must be supported to take risks and seek out new markets," IEA Chief Executive John Whelan said.
Agriculture is the best good news story in Irish business: growing in value from €4.72 billion in 2009 to €5.33 billion in 2010 and €6.19 billion last year.  That exceeds the previous peak of €5.81 billion in 2008.  Livestock has always been the leading sub-sector but the main driver now is the rising price of milk.
Enterprise Ireland's annual review tells two main economic stories: record exports and stabilised employment in Irish exporting companies.  Both reveal a new confidence in its client companies, which employed 162,692 staff last year.
"A key priority of industrial development policy is to encourage more companies to diversify either through innovation into new products, new services, new processes or into new markets," InterTradeIreland Policy and Strategy Director Aidan Gough told eolas.  He also saw the cost base as an important challenge to overcome.  The National Competitiveness Council is calling for the faster revaluation of commercial rates, a broader tax base, and a periodic survey of credit supply and demand.
FDI success
The IDA's end-of-year statement recorded 13,068 new jobs from foreign direct investment (FDI) in 2011, compared to 10,897 in 2010.  A total of 6,950 jobs were lost, down from 9,635 in the previous year.
Achievements included 148 new investments across all sectors, with 61 from first time investors.  Among existing clients' projects, 46 were expansions and 41 involved research, development and innovation.
Major manufacturing investments included Intel's ongoing factory upgrade in County Kildare ($500 million and 200 new jobs), Coca Cola's new plant and innovation centre in Wexford ($300 million and 100 new jobs), and a $17 million expansion by automotive firm Valeo in Tuam, creating 100 jobs.
"Undoubtedly," the report reflects, "the global economy and in particular the European economy, which is the primary target market for FDI clients in Ireland, is in a low growth phase."  ICT, international financial services, digital media and business services are still seen as "strong" sources of investment.
Lack of investment outside greater Dublin and Cork, and an overdependence on American corporations, are two clear areas of weakness in FDI.  Clustering helps innovation and economies of scale, but hinders the west, where emigration is most acute.  Continuing departures, of whole families in some cases, damage the island's image abroad and recall the hardest times in Irish economic history.
Enterprise Minister Richard Bruton described the FDI outturn as a "very significant achievement at a very difficult time in the employment market."
Domestic picture
The consumer price index rose by 2.6 per cent in 2011, after two consecutive years of deflation.  When December 2011 is compared with December 2010, the largest percentage increases were:
education (+8.9);
household costs (+8.4);
miscellaneous goods and services (+5.5); and
health (+2.6).
In the latest monthly trend (i.e. the change between November and December 2011), household costs were down 1.4 per cent due to lower mortgage interest payments.  Clothing and footwear prices also decreased by 1.1 per cent, and transport costs were down 0.3 per cent due to price reductions for second-hand cars and petrol.
The number of new private cars licensed in December fell from 647 to 597 between 2010 and the same month last year (a 7.7 per cent decrease).  However, the overall number of new cars in 2011 was up 2.4 per cent on 2010, increasing from 84,907 to 86,932.  Year-on-year deceases were recorded in each of the last six months of 2011, due to the end of the scrappage incentive.
Domestic consumer demand remains slack.  The retail sales value index figure for November 2011 was 88.2 (based on 100 in 2005). 
Irish unemployment in December (14.5 per cent) remained the fifth highest in the EU, but below that of Latvia (14.8), Lithuania (15.3), Greece (19.2) and Spain (22.9).  The euro zone rate was 10.4 per cent while the overall EU rate stood at 9.9 per cent.