Issues
Additional government funding and supports needed to help retail SMEs thrive online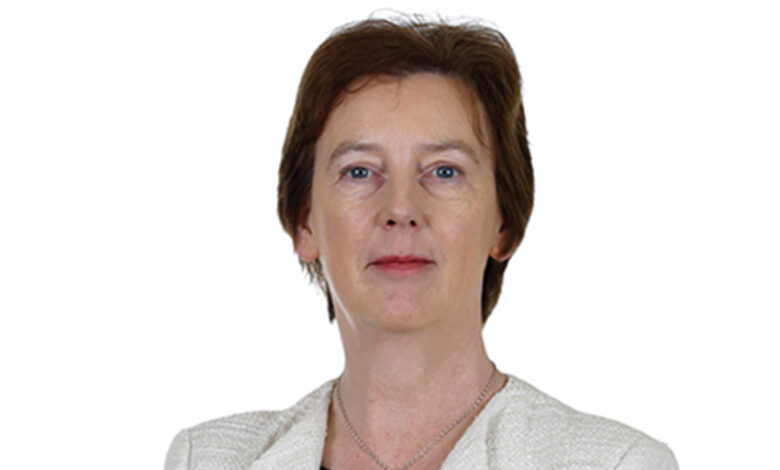 In spite of the importance of digital transformation to the Irish economy, empirical research suggests that some retail sectors are lagging behind, writes Oonagh McCutcheon, Chief Communications Officer at .IE, the company that manages .ie domains, the preferred online identity for business in Ireland.
In the .IE and Retail Excellence Web Health Report, we look at the current status and progress of Irish retailers' online business activities. This unique piece of research analyses the health and current status of Retail Excellence Ireland (REI) member websites. The findings are significant and targeted, allowing retail businesses to take specific action where necessary.
The cohort in this report are falling behind consumer expectations in the areas of user experience, security, e-commerce, and marketing. Online shoppers need and expect a seamless and safe experience when visiting websites. Retailers can ensure this is the case by adopting best practice and enabling website functionalities that are customer focussed and straight-forward to implement.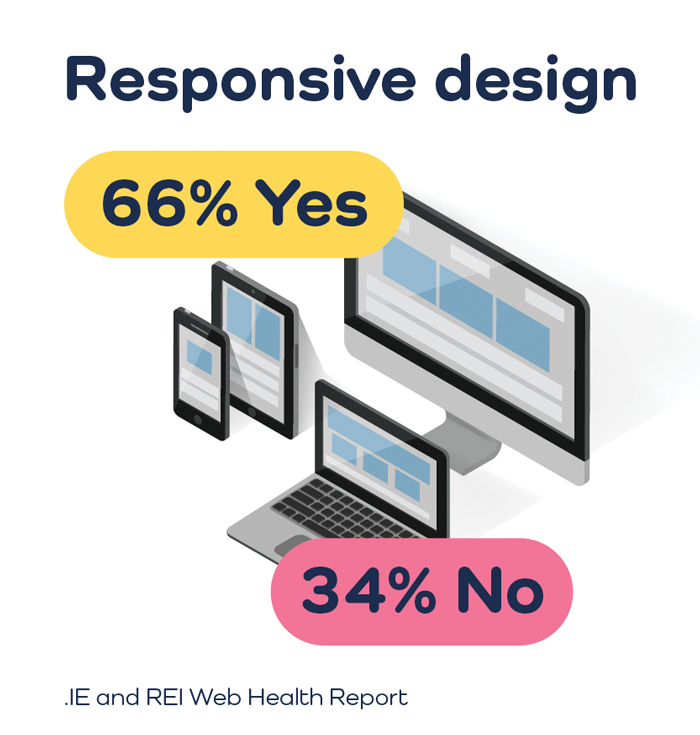 Key findings
UX (user experience)
The analysis illustrates that Irish retailers are falling behind customer expectations, particularly in website user experience (UX). Just 14 per cent of REI member websites in the report offer a live chat function yet according to international studies, 73 per cent of consumers consider live chat to be the best way to communicate with a business1. Only 18 per cent display customer reviews on their website, while research shows that shoppers visiting a website with 1-10 reviews are 52 per cent more likely to make a purchase2. Two-thirds (66 per cent) use responsive design, meaning the layout automatically adjusts to the device on which it is being viewed, making for a better user experience. Search engines such as Google prioritise mobile-friendly websites, so it is important that Irish retailers understand the value of investing in this area.
Security and compliance
The vast majority (91 per cent) have a security certificate, which affords customers a good level of online protection but just 23 per cent are cookie compliant, with smaller companies most likely to be less compliant demonstrating the resource strain experienced by small business owners.
Only 22 per cent of those surveyed are using CAPTCHA on their websites – CAPTCHA is the security test that distinguishes human website visitors from bots and can protect businesses from malicious online attacks.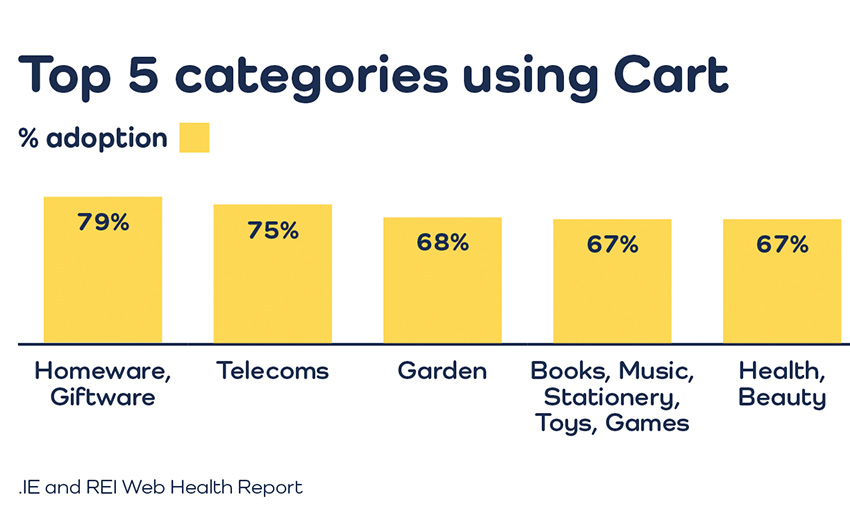 E-commerce
Almost half have cart functionality on their website which enables businesses to sell online. 41 per cent are using a recognised e-commerce provider, with Shopify proving to be the most popular choice (42 per cent), followed by WooCommerce and Magento (24 per cent and 18 per cent respectively).
Marketing
The report also highlights opportunities for Irish retailers to promote their online business as only 20 per cent of websites are currently using online ad tracking. Just 16 per cent feature video functionality. Multimedia content such as video is easy and convenient to consume and offers opportunities for smaller businesses in particular, to promote the personality of the business, build connection and authenticity and stand out in a noisy marketplace.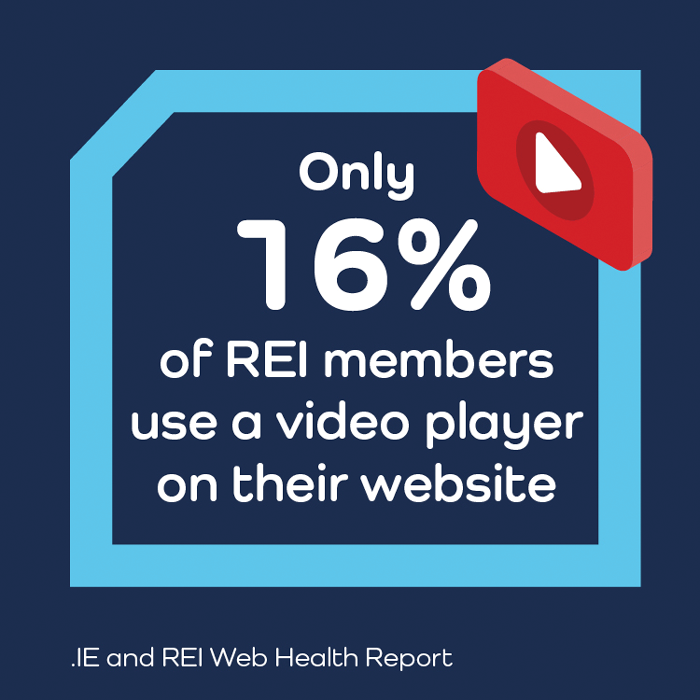 Analytics
It is important for retail businesses of all sizes to use website analytics. It provides useful and measurable data to help with critical business decision making. Our analysis shows that six in 10 retail businesses use website analytic tools, demonstrating that there is room for improvement in this vital area. The most popular analytics software used by those surveyed is Google Analytics at 95 per cent, followed by Facebook Pixel, a tool to measure, optimise, and build audiences for ad campaigns, at 49 per cent.
Insights/considerations
– While an online presence is crucial to business success, retailers often focus, understandably, on keeping the doors of their business open. There is a job to be done to empower and incentivise SMEs to develop their online presence.
– With 79 per cent of Irish consumers preferring to shop locally online at a .ie address3, investing in online activities is imperative to ensure Irish consumers' expectations are met.
During the pandemic, the Online Retail Scheme played a significant role in boosting and supporting retailers. However, this report highlights that more efforts and structures are necessary to further improve retailers' online visibility and competitiveness, particularly for micro SMEs, which were excluded from availing of the scheme.
– The Government must continue to further drive the digital agenda and keep pushing ahead with ambitions for digitalisation.
Ireland's National Digital Strategy sets out a clear framework for how we can embrace the opportunities digital technologies present and to futureproof our economy in the years ahead and this is to be welcomed. It includes an €85 million Digital Transition Fund to support companies in their digital journey, a new digital training scheme for SMEs, 'You're the Business', to help businesses grow through digital skills development, and planning for a new Digital Portal in 2023 which will allow businesses to self-assess their digital readiness and provide tailored advice. SME representative bodies should be the conduit for any further national programmes and initiatives to ensure the effective upskilling of their members. The range of choices from too many siloed service providers is a significant barrier faced by SMEs when implementing digital projects. SME representative bodies can assist with their range and depth of sector experience. We recommend targeted investment in the specific digital areas where retailers need support, channelled through Retail Excellence Ireland.
– The insights gained from this report emphasise the necessity for similar research to be conducted on other business sectors.
An extensive sectoral analysis into industries, such as tourism and professional services, can provide a deeper view of Ireland's digital efficacy in meeting evolving consumer expectations regarding digitalisation. This would pinpoint where Irish SMEs are falling short, serving as a blueprint for improvement and future government investment.
The research was conducted on 525 websites of REI members using anonymised data.
Data was collected mid-April 2023.
E: marketing@weare.ie
W: www.weare.ie