Transport
Active travel to benefit from 2022 funding windfall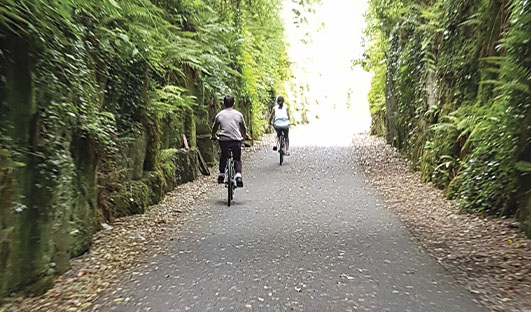 The Programme for Government pledged that 20 per cent of the capital transport budget per year would be dedicated to cycling and pedestrian projects; in line with this aim, the recently published National Sustainable Mobility Policy outlines an ambition to spend almost €1 million per day on active travel projects.
The National Sustainable Mobility Policy sets out the State's strategic framework to 2030 for active travel and public transport, with an aim of delivering "at least 500,000 additional daily active travel and public transport journeys by 2030", along with a 10 per cent reduction in the number of kilometres driven by fossil-fuelled cars.
Data from the Central Statistics Office's (CSO) National Travel Survey 2019 suggests that this goal is eminently achievable: 29 per cent of all trips undertaken were less than 2km, but 57 per cent of these journeys were by private car, with walking or cycling accounting for 40 per cent. Overall, just 2 per cent of journeys are made by cycling and 14 per cent by walking.
The same survey found that 20.8 per cent of people who use private cars cited a lack of alternatives as their main reason for doing so, with the National Sustainable Mobility Policy noting that the Government recognises "that for some remote rural areas and longer journeys, active travel and public transport may not always be a viable option and the Climate Action Plan 2021 includes measures to promote the uptake of electric and low-emission vehicles where car journeys are necessary".
The National Sustainable Mobility Policy Action Plan 2022-2025 outlines how the Government plans on changing these behavioural patterns. In terms of active transport, priorities include improving the safety of walking and cycling networks to make them more accessible for all users and reallocating road space to prioritise walking and cycling. Under the goal of expanding available of sustainable mobility in metropolitan areas, the action plan includes the delivery of additional cycling infrastructure – with 400km of the GDA network and 200km of the regional cities network both to be completed or under construction by 2025 – to expand the operation of bike share schemes in cities, with Waterford's operational in 2022, and to develop pedestrian enhancement plans for the five metropolitan areas by 2023.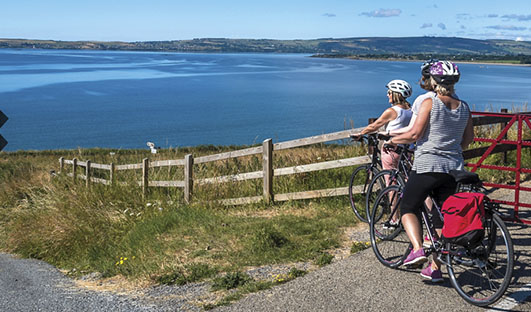 Under the goal of expanding availability in rural areas, pedestrian enhancement plans for regional growth centres and key towns are to be developed by 2024, as well as urban cycle networks for all regional growth centres and key towns by 2023 and 100km of cycle networks for these areas by 2025. Cycle network plans for all counties are to be published in 2023.
Speaking on the importance of the plan, Minister for Transport Eamon Ryan TD said: "This is an important new policy which is central to ensuring that we meet our ambitious climate targets. It is all about getting people moving in a greener way, by choosing walking, cycling or public transport over fossil-fuelled vehicles, and helping people choose more sustainable options. Sustainable mobility also helps improve our quality of life and bring life back into our cities, towns and villages. We have listened to our stakeholders in developing this policy and action plan to focus on the right measures to make it easier for more people to travel by sustainable modes and make fewer car journeys."
Such plans are in line with the post-Covid acceleration of active travel funding that Ryan pledged in January 2022 after he had confirmed that the NTA had allocated €289 million of funds to Ireland's local authorities to spend on walking and cycling infrastructure. The funding directed towards these authorities is expected to fund circa 1,200 walking and cycling projects being developed by local authorities throughout the State, including the Clontarf to city centre route in Dublin, MacCurtain Street in Cork, O'Connell Street in Limerick, the Salmon Weir Bridge in Galway, an extension to the Waterford Greenway from Bilberry to the city centre, and the Hanover Pedestrian and Cycle Scheme in Carlow. Almost 1,000km of new and improved active travel infrastructure will be delivered by 2025 under current plans, with the €289 million of funding received for 2022 a quadrupling of the €45 million in 2019 and a vast increase on the €184 million of 2021.
On the national level, the National Cycle Network for Ireland has been opened to public consultation, with Transport Infrastructure Ireland (TII) inviting views on the proposed 3,500km network. Public consultation launched on 4 May 2022 on the new network. Which will connect over 200 villages, towns, and cities and include cycling links to transport hubs, education and employment centres, leisure and tourist destinations, and support so-called 'last mile' bicycle deliveries.
Minister Ryan handed stewardship of the project over to TII in 2021, who have worked since autumn 2021 to develop their draft plan. With the plan now out for public consultation, it is anticipated that it will be submitted to the Minister for approval in Q3 2022 and move quickly into its implementation phase. Minister of State for Transport Hildegarde Naughton TD said of the network: "The NCN will provide benefits for cyclists and local communities across the country. It will help commuters, leisure users and tourists to choose to cycle, encouraging a modal shift to a healthy form of travel and helping to reduce carbon emissions from transport."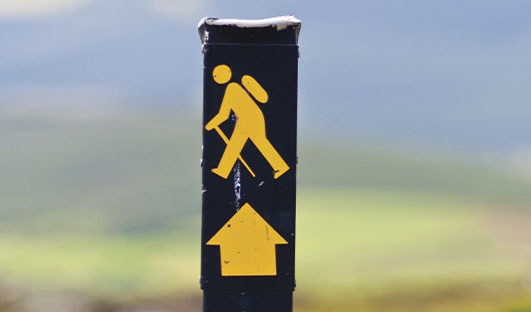 National Sustainable Mobility Policy
Published in April 2022, the National Sustainable Mobility Policy establishes a national framework for active travel and public transport to 2030. The policy aims to empower citizens to choose active travel and public transport alternatives to internal combustion engine vehicles. This will support the pursuit of the national climate objective.
The policy is guided by three principles:
1. Safe and green mobility
2. People focused mobility
3. Better integrated mobility
These principles are underpinned by 10 high-level goals, supported by an action plan which will be reviewed and updated in 2025, with a second action plan published for 2026 until 2030.
10 high level goals:
1. Improve mobility safety.
2. Decarbonise public transport.
3. Expand availability of sustainable mobility in metropolitan areas.
4. Expand availability of sustainable mobility in regional and rural areas.
5. Encourage people to choose sustainable mobility over the private car.