Housing
Acorn and Oaklee Housing thinking outside the funding box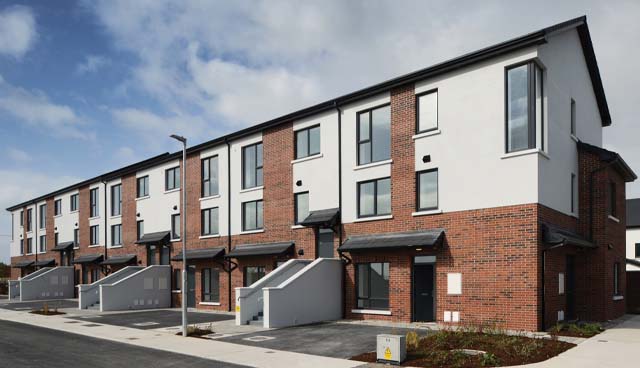 Emerging from the financial crisis and restrictions in exchequer funding, in 2016, Oaklee Housing launched its three-year corporate strategy. With homelessness at an all-time high, the strategy outlined our ambitious plans to deliver increased numbers of social housing in an efficient, cost effective and timely manner, writes Siobháin Bunni, Head of Communications and PR at Oaklee Housing.
Delivering on those plans meant a fresh approach to funding was needed to complement our traditional, primarily Housing Finance Agency-sourced facilities.
With support from the Department of Housing's Innovation Fund, Oaklee's finance and development teams, engaged with Centrus Financial Advisors to manage a staged process through which we could secure private finance at competitive rates. Centus ran a competition for Oaklee, inviting over 25 banks and financial institutions, domestic and international, to participate. And so, in 2017, Project Acorn was born and Acorn Housing, a wholly owned subsidiary and charity, or special purpose vehicle (SPV), of Oaklee was established.
Detailed engagement with lenders, legal and financial advisors as well as key stakeholders in the Housing Agency and the Department of Housing followed. In December 2017, we completed the funding phase of Project Acorn and reached financial close on a €50 million debt facility with Nord/LB. The debt facility is based on a project financing structure secured through Acorn Housing.
Showcasing our ability to innovate and find fresh, alternative ways of financing our projects, Oaklee was the first AHB to establish a financing structure of this type and secured an attractive rate of borrowing over the term of the loan.
"As the social housing arena becomes more and more competitive, it is hugely important for Oaklee, not just as a charity but as a commercial enterprise with a social conscience, that we can demonstrate our relentless drive to simultaneously deliver excellent quality homes and value for money," says Oaklee's Head of Finance Aaron Ceillier.
Over the three-year period between 2017 and 2020, the Acorn Housing fund enabled the acquisition of a variety of high quality, new build and second-hand one-, two-, three- and four-bedroom homes, leveraging supply from both the Housing Agency and the Vacant Homes Purchasing Initiative as well as private developers.
Once tenanted with a mix of families and individuals across a spectrum of ages, these groups of homes had the added benefit of enabling the development of communities which we are delighted to see have settled in extremely well. In the end, Acorn Housing facilitated the acquisition and delivery of 217 new homes.
The Government's Housing for All strategy is an enormously ambitious plan that comes with some strenuous challenges. It is accepted the Irish Government cannot entirely fund the delivery of the 33,000 homes the strategy says we need to deliver each year to eradicate homelessness by 2030.
Approved housing bodies, with an already established remit and vested understanding of how to deliver social and affordable homes need to step up to the plate to assist in the funding of this national plan.
"Initiatives like Acorn Housing is what will make the difference," says Ceillier. "Commercial banks and funders are more than willing to collaborate with AHBs like Oaklee Housing to develop new funding propositions, we need to think outside the funding box and innovate."
E: Siobhain.bunni@oakleehousing.ie
W: www.oakleehousing.ie