Transport
Achieving transport objectives by sharing data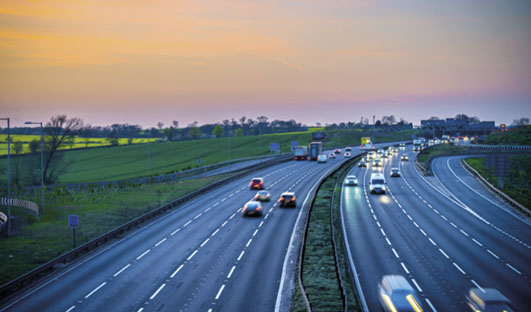 Sharing data across agencies operating in the transport sector will deliver many of the strategic objectives that improve mobility and deliver service enhancements; supporting essential services that also promote sustainability, safety, compliance, and sustainability, writes Andrew Smith, Business Development Director of Abtran.
Following the impact of the restrictions on travel over the last two years, we are seeing passenger numbers and road journeys returning to pre pandemic levels once again. In a post-Covid world, the transport sector is now responding to accelerated growth for both users and stakeholders. Responding to an accelerated set of needs and circumstances for both users and stakeholders. The recent pandemic demonstrates that large scale behaviour change is achievable and helps to shape our thinking for a future of sustainable and digital led services. Taking these factors into consideration the transport sector continues to move forward and deliver on their strategies, promoting new patterns of mobility and developing service improvements.
In addition to delivering some of the headline objectives in relevant government programmes such as cycling and walking infrastructure, road user charging, decarbonisation, or public transport, there are many other objectives where the effective and efficient use of data will deliver many other benefits. The use and sharing of such data will be critical to supporting a variety of agendas, whether that be automation, digitisation, mobility services, improved reporting and analytics, or collaboration across agencies.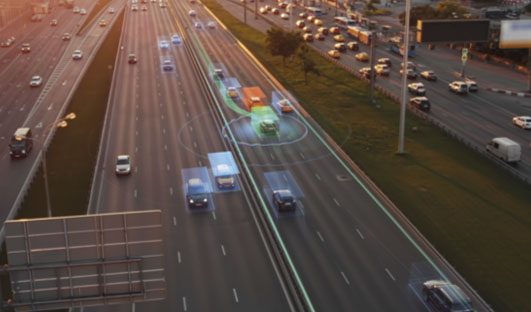 Data sharing
Historically the sharing of data across the transport sector and supporting agencies has previously been limited to covering high visibility areas such as enforcement on our roads, speeding, road tax, or toll charge payments as examples. As data controllers, each agency has a responsibility to secure and privatise the data it holds on users or customers, and with GDPR now firmly in place, this responsibility has come more into focus in recent years. The range of datasets accessible across agencies and the potential to further combine and share the data will go a long way to achieving various agency objectives for both the public and private sector, including An Garda Síochána, TII, RSA, NTA and other key stakeholders with transport related targets. This approach to data sharing is consistent with delivering integrated public service targets.
The GDPR rules as they stand should not stop agencies from optimising the sharing of data to support the delivery of their objectives where any additional legislation required for enforcement will progress in parallel. It is a key deliverable in the coming years to ensure that data across agencies is used effectively and GDPR should not be a constraint. While the integrity of personal data and privacy of the individuals whose data we hold is a primary consideration, there are already compliance and enforcement processes in practice across agencies today, highlighting existing data sharing protocols. These use cases are only possible however through the current relevant legislation such as the Roads Act 1993 or Data Protection Act where change and consolidation in future will be required.
"The use and sharing of such data will go a long way to support various agendas whether that be automation, digitisation, mobility services, better reporting and use of analytics, or collaboration across agencies."
The objectives related to sharing data across the various transport strategies will continue to be developed, through road safety or road user charging for example, each with specific data requirements to support the deliverables of relevant agencies. The sharing of personal data has integrity and privacy at the core, however we can readily share non personal data such as vehicle data between agencies providing the legislative change is in place. Controlled sharing will support delivery of an enhanced service to the wider public and bring multiple benefits to wider stakeholders and government.
Technically, data sharing has become easier over the last 10 years with cloud infrastructure now the default hosting option rather than on premise, standardised data sharing models across organisations, established protocols and practices around use cases and data security all firmly established. This environment gives the data controller in the respective agency much more scope to manage their data effectively, whether it is for sharing with another stakeholder or supplier as a data processor or servicing a customer.
The opportunity is to ensure that each stakeholder delivers a flexible IT environment that readily captures data and is then presented in a standardised format and accessible through standard APIs. The drive towards sustainable motoring, emerging technologies such as electronic or autonomous vehicles, or GPS systems will provide new challenges on how best to capture, store and use data. New road user charging models under development will in future be linked to journeys across the road network rather than individual charge points. This creates more useful data that will support other strategies such the use of ANPR information for road safety and speeding enforcement between two points; a programme that is already in pilot on our roads.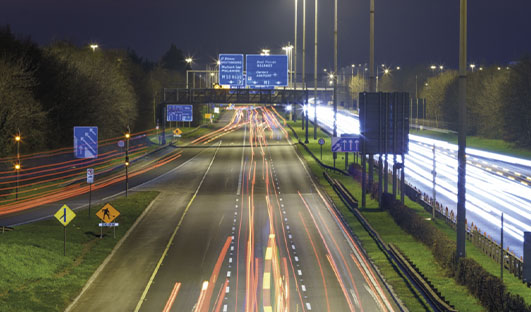 Transport authorities
Transport agencies and stakeholders will need to work together to implement the technological platforms, service portals and solutions needed for data sharing, reuse, real time access, and targeted management reporting. Today, solution partners and stakeholders are continually evolving new services across transport and other sectors that embrace a cloud first, API approach to delivering services that are more affordable, flexible, and responsive to the needs of the future. Effective collaboration will be essential to support the mode shift in coming years where experience across the supply chain with data sets that can be leveraged, drawing on use cases and proven approaches in other sectors and jurisdictions.
Across the various deliverables in the transport sector, whether it's road safety or road user charging, the programmes require that partners are engaged and able to contribute effectively to support the objectives. Partners must be ready to play a part in pilot schemes, service transitions, and the general support of change across the industry. Change that addresses technical or operational functionality, or even public acceptability, will be an important consideration for incumbent or emerging partners working in collaboration with agencies to develop platforms and solutions that meet the diverse and future needs of users and stakeholders.
Summary
Data sharing and linking data sets with real-time access across the transport sector is one of the emerging deliverables for key transport agencies. Developing use cases that span agencies and delivering ready access to data and analytics across multiple platforms whether that be an API call or a portal service, will be a source of important value in the years ahead. New data led services for stakeholders and customers will deliver both an improved customer experience and capability to measure performance, while analytics will be crucial to support driving insights, identifying emerging trends and enhancements to transport services.
While the sharing of data has in the past been limited by a number of constraints such as legislation, technical limitations or differing agency objectives, the Climate Action Plan and individual transport objectives up to 2030 gives us a real opportunity to deliver on these key objectives, at least in part, through the sharing of data between agencies and key stakeholders. An integrated and consolidated approach to data through improvements to technology and data sharing will enable the transport agencies to deliver on their commitments and objectives. This will see the introduction of high levels of compliance on our private and public transport services, enabling road users to travel safely and access essential and sustainable services for our emerging sustainability and mobility needs. These solutions will leverage the information we have towards a data led and data driven future.

T: +353 21 230 1800
E: info@abtran.com
W: www.abtran.com