Issues
Accelerating climate action leadership in the public sector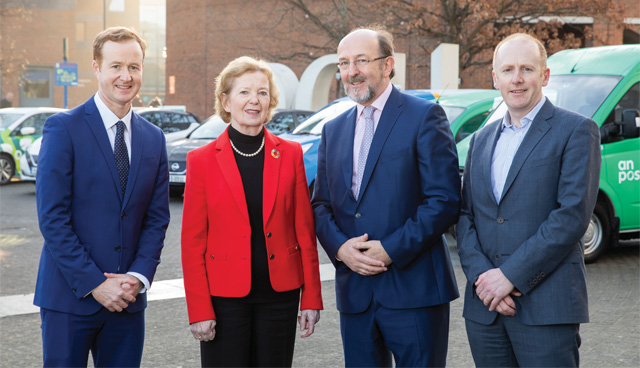 In February, over 800 representatives from public bodies and government departments attended the Sustainable Energy Authority of Ireland (SEAI) public sector conference aiming to advance their energy efficiency gains.
The Government's Climate Action Plan published in 2019 set out an ambitious vision for the public sector to achieve 50 per cent energy efficiency improvement, 30 per cent CO2 reduction and for all public buildings to be B-rated by 2030.
Since 2009 public bodies have saved €1.3 billion on energy spend and avoided 4.6 million tonnes of CO2 emissions and the fourth annual Sustainable Energy Authority of Ireland (SEAI) public sector conference, held at the Helix in DCU, focussed on accelerating leadership in the public sector towards the Government's targets.
Opening the conference, SEAI CEO William Walsh said: "We have seen excellent work in the public sector with €1.3 billion in energy savings in the last decade. However, we need to rapidly decarbonise our 350 public bodies and 3,700 schools in the next decade and move away from fossil fuels."
SEAI works with the public, businesses, government and communities to achieve a cleaner energy future. SEAI is funded by the Government of Ireland through the Department of Communications, Climate Action and Environment.
The keynote address at the conference was given by former President Mary Robinson who highlighted the challenges facing society if it continues with current energy use.
Key topics discussed at the conference ranged from strategic project financing through to transitioning to electric fleets and achieving high performance buildings.
Evidence produced by SEAI shows that the key combinations in achieving energy targets include sustained management leadership, resources and continuous investment and improvement.
A total of 30 public bodies are already certified to the international standard on energy management, ISO 50001, while just over half of organisations have achieved, or are on track to achieve, their 2020 energy targets.
"As a nation, we can no longer be complacent about climate actions," states William Walsh. "Our citizens expect that every public organisation will have a workable plan to help decarbonise our society. Only when there's commitment like this, will we see the change that's needed."