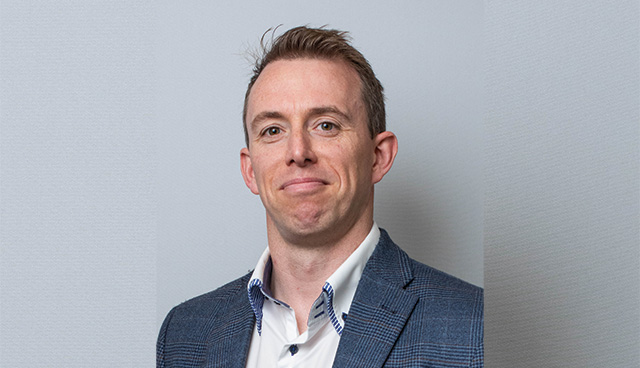 Damian Griffin of the Defence Forces of Ireland discusses the creation of the new Research, Technology, and Innovation (RTI) unit with an ambition to deliver world class capability.
Griffin is the capability lead of the recently established civil-military Research Technology and Innovation unit within the Defence Organisation established in January 2021.
Setting the context for the creation of the Unit, a concept which emerged in 2019, Griffin states that the Defence Forces has had innovation at the core of its operations for decade and has excelled in innovation in many scenarios spanning the world.
However, Griffin acknowledges the enabling capability of innovation in multiplying and empowering organisations throughout the public sector.
"Innovation has become a business bingo term over the last number of years and as a term, is becoming quite crowded," he admits. "As organisations we are all trying to discover the that magic formula to bound us into the future. However, the reality is that we are quite weak at predicting the future. Where we are strong is on how we remember success has been achieved and made commonplace."
Griffin acknowledges that innovation, as a military capability, has until now not been the focus of specific resourcing across the Defence Forces but believes that "the curiosity to explore innovation has the potential to empower more confidence for our citizens and for our organisations".
"Incremental improvement will not suffice with the pace and demands of today's world."
Outlining the unique position of the military and other frontline organisations when trying to embed innovation, in that, they are not afforded the luxury of choosing their operational challenges, he asserts that Covid has served to highlight how organisations like the Defence Forces must strive to keep ahead of a changing world, which delivers the unexpected.
"Incremental improvement will not suffice with the pace and demands of today's world. We can only succeed by being a more agile Defence Forces, that nurtures innovation in all of its forms and which builds an identity to deliver innovation for defence and defence of the future," he states.
Discussing the emergence of the RTI unit, he says. "We needed a unit that would challenge the status quo in the correct way and that would help augment our decision making and build a diverse eco-system.
"We needed a safe place for thinking differently, where it would be welcomed, fostered and of course, amplified."
The unit launched in January 2021, empowered by an organisation-wide feasibility study, which Griffin says provided a comprehensive blueprint for building the first dedicated civil-military unit.
"The unit is developing within the Defence Forces, and we have the operations to deliver a world class capability but of course for that we need seamless innovation culture. We know we cannot do this alone and so we are looking for collaboration across the greater ecosystem of the public, government, academia, industry, media and of course, the Irish start-up community," he explains.
"The RTI unit can be a focus on where innovation lives on the day-to-day within defence. We are a focal point, but we cannot predict the future. We must question how we support this ecosystem of innovators, explore new ideas, learn quickly and iterate."
Partnership
Offering an example of work already underway, Griffin points to a partnership with Science Foundation Ireland (SFI) which saw the launch of the SFI-Defence Organisation Innovation Challenge, an invitation to academic research teams to work with the Defence Forces and innovate on specific challenges, including medical technologies, disaster relief, climate and ICT.
The Defence Forces will embed their subject matter experts and logistic support with the academic teams, identifying challenges to the organisation and translating meaningful solutions.
"What we have seen is the energy and freedom to solve real problems in this nature is so palpable," says Griffin.
"This nature of partnership will allow the Defence Forces to further develop its organisational innovation radar. It is going to allow us to enable rapid instigation and response to change in an ever more agile future. We cannot plan for everything, but we have to have something in place that will allow us to be that way more proactive."
The capability lead adds: "This unit is not the single point of truth. We have to build franchises. We have to empower people to experience a culture that allows space and time to switch from that 'fixed' to 'growth' mindset, where we all know creativity will be set free."
Griffin says that alongside processes and technology, the core of innovation in the Defence Forces will continue to be its people.
"We have that legacy of innovating but that in itself will no longer be enough. That is why we are accelerating towards an innovative future. Our success will be laying the foundation for future innovators and establishing that culture to help them succeed. It must be more agile and innovative than we have ever been before," he concludes.