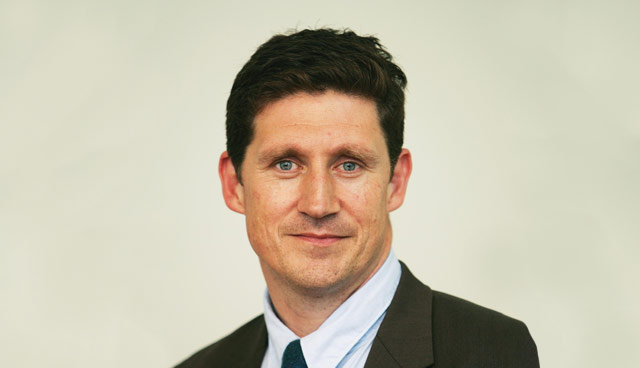 We are at a turning point in dealing with climate change in Ireland. Deputy for Dublin Bay South and leader of the Green Party, Eamon Ryan, writes.
By the end of 2018, under new EU Governance rules, we will have to present the first draft of a new National Energy and Climate Action plan. It must chart our path to removing the use of fossil fuels from our entire economy. The scale of this leap is unprecedented; changing our entire, energy, food, transport and industrial systems in a few short decades. It will be hard work, but we can at the same time create a better economy that secures all our future.
The Joint Oireachtas Committee on Climate Action has been questioning senior civil servants on how we can close the emissions gap that we already know exists. As Professor John FitzGerald has said: "We are completely off course and heading rapidly in the wrong direction." Our first draft will have to admit that we don't yet have the solutions in place yet but commit to us turning from being a laggard into a real leader.
One of the measures we need to get right is to put a price on carbon in every investment decision. I believe this should include a 'tax and dividend' carbon tax, which sees all additional revenues raised from such a charge being returned to each citizen. That dividend could come as an individual payment from the social welfare system or via a cheque in the post. The objective is to get public support, so we steadily increase the price of carbon each year to €90 a tonne by 2030.
The proposal has the advantage in building on what is already in place. In 2009, we introduced a carbon tax on fossil fuels coming into the country and the administration is already in place to increase the rate that applies. The tax would not apply on the emissions trading sector and because people on lower incomes tend to consume and travel less, the return payment should be progressive in nature.
The measure would deliver between 5 per cent and 10 per cent of the emissions reductions we need to make, so it will not be enough on its own. It has to be backed up by a massive shift in our capital budget for, energy efficiency, sustainable transport and new farming and forestry methods. We would have to make sure rural areas are protected and promoted in the transition, so they are not disadvantaged, and this could be a way of turning our regional imbalances around.
The week before last, the Taoiseach accepted my suggestion and supported this tax and dividend carbon tax strategy. It is now up to Fianna Fáil, Sinn Féin, Labour and the other parties to consider whether they would also support this approach. Because it needs to work over a 12-year period, we need political agreement, so we know the path we are all taking. We can concentrate on the other big policy measures that have to go into the plan.  I am confident we can get such an agreement. It would be the first positive sign that we are serious about our environmental intentions and that we are going to give this climate challenge a real go.