Issues
A major blow to mental health services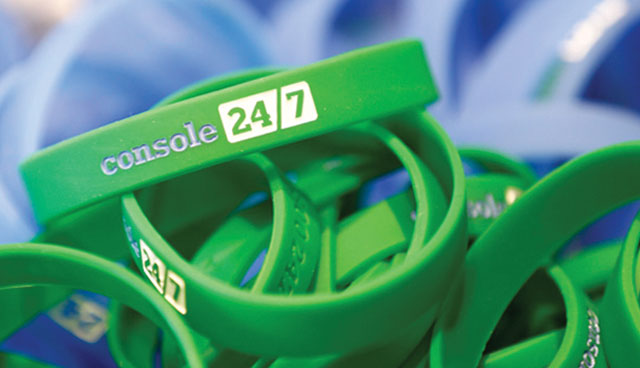 The greed of one man and his family has forced the closure of Ireland's best-known suicide charity and undermined the work of volunteers and staff aiming to stem Ireland's mental health crisis writes David Whelan.
In 2002, a year after Ireland hit its peak suicide rate of 13.5 suicides per 100,000 people, Paul Kelly, a recruitment consultant from Celbridge, set up the charity Console. Kelly was equipped with a plausible story, one of those who took their own lives in 2001, he said, was his 21 year-old sister Sharon (the exact year in which Sharon died is now unclear with varying reports). However, it's unlikely that he foresaw the upcoming economic crisis that thrust Console, initially a small support group, to a valuable service highlighting the need for greater mental health and suicide prevention services, into the spotlight. When that time came, Kelly craved the spotlight, creating a front that was bought into by genuine staff and volunteers, as well as high profile politicians and celebrities, hoping to stem the impact of rising unemployment, collapsing investments and negative equity.
Less than two years ago Kelly was awarded a People of the Year award "for challenging the perceptions of suicide and having the resolve to create the first dedicated suicide prevention and support services in Ireland". That Kelly was a different persona than the one who has been unravelled in the public eye following RTE's Prime Time's investigation into financial misconduct within the charity. Shockingly, further investigation discovered that Kelly had made a living from fraud and been caught. His history included a prosecution for impersonating a doctor for three weeks, founding the Christian Development Services (CDS) charity which was dissolved in 1993 owing the Revenue Commissioners £100,000 and presenting himself as a priest, a social worker and a pilot.
The extent of the financial scandal within Console is still unclear. Irregularities were first highlighted by a Health Service Executive (HSE) audit, seen by RTE, however, that audit only covered from 2012, with further question marks hanging over finances for the previous 11 years. What was revealed was that despite a tax-free charity status, under which directors should not be paid, Kelly, his wife and his son benefited from almost €491,649 in salaries and cars between 2012 and 2014. In the same time period, a total of €736,000 was spent on 20 Console credit cards, 11 of which were held by the Kelly trio. The expenditure included lavish foreign holidays, large cash withdrawals, designer clothing and many other irregularities.
The HSE has confirmed that it Console with grant aid of €252,114 in 2012, €598,557 in 2013 and €855,227 in 2014. Yet, in the process of Console being liquidated, the charity's debt is estimated to be in the region of €294,000, with staff out of pocket by thousands of pounds after suffering years of irregular and intermittent payment. Kelly and his wife resigned after the charity's board set up an external review in light of the HSE's findings. The High Court has ordered the charity's directors and former directors to file statements of affairs by 21 September to the liquidator, while the Office of the Director of Corporate Enforcement (ODCE) is working to catalogue the charity's books and records to aid a criminal investigation.
In the meantime an application by the Kellys to access an account containing €6,700, which Console claims belongs to them, has been adjourned until 13 October but sufficient payroll records have been made available for the creation of a P45 for Kelly, allowing him to claim social welfare.
The HSE has acted swiftly in agreeing that Pieta House would take over the services of Console, however, irreparable damage has been done to the wider charity sector. The shockwaves of the Console saga will impact on donors, staff and users of valuable services, notably in those services dealing with mental health, which is already under resourced and undervalued in Ireland.