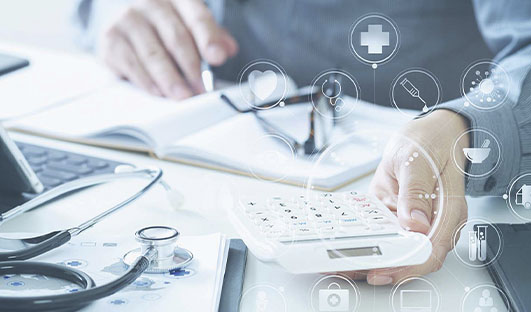 Health 4.0 is a new concept that springs from Industry 4.0, the fourth industrial revolution. The concept is based on the use of smart machines collating and analysing large amounts of data in order to make decisions without human involvement.
"Health 4.0 is really the principles of Industry 4.0 applied to healthcare, but with one addition; the empowered patient is very much at the centre, taking co-responsibility for their healthcare," Martin Curley, Director of the Digital Transformation and Open Innovation at the Health Service Executive tells eolas.
"Rather than Healthcare 4.0, it is Health 4.0. As one of our top 10 principles… What we identify in our Stay Left, Shift Left paper is at least six paradigms that are changing at the same time, from the clinician to the patient, from reactive healthcare to proactive healthcare, from curing to preventative etcetera."
Stay Left, Shift Left commits to moving Ireland "towards a healthcare system where the primary improvements in life expectancy and health outcomes will be driven by digital technology and data driven care and innovation" through Health 4.0.
Health 4.0 refers to the use of Industry 4.0 technologies (cloud computing, big data, Internet of Things, wireless internet, 5G, cryptography, augmented reality, etc) to improve healthcare and create new and innovative visions for the healthcare sector whereby patients are given better, more value-added and cost-effective healthcare that has improved in terms of both efficacy and efficiency.
While healthcare is one of the sectors in which Industry 4.0 is expected to achieve some of its more notable results, the industry is already more computerised than in previous decades, with technologies such as x-rays and magnetic resonance imaging being replaced by computed tomography and ultrasound scans, along with electronic medical data.
The Covid-19 pandemic has also re-emphasised the need for the deliverance of healthcare within local communities, and this is one of the innovations offered by Health 4.0. Telehealth systems now allow for remote patient monitoring, with providers now beginning to provide software and solutions that connect patients and doctors and record the patient's medical data at the same time, such as wearable devices. Such technologies and more basic ones like laptops and smartphones also allow for the remote delivery of health services such as patient education and involvement and real-time telehealth appointments as a partial replacement for in-person doctor-patient visits.
Advances in digital healthcare technologies such as artificial intelligence, virtual reality, 3D printing, robots and nanotechnology are changing healthcare and the sector. Positive examples have been seen elsewhere, with a recently developed AI-powered algorithm for breast cancer shown to outperform human radiologists in identifying the disease by 11.5 per cent when tested in the UK and the US, again showing the potential for improvement in healthcare brought by Health 4.0.