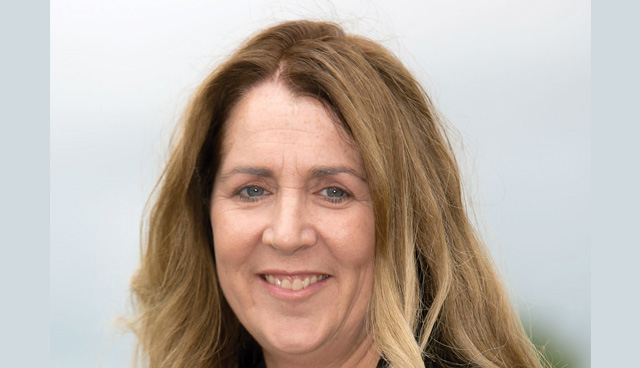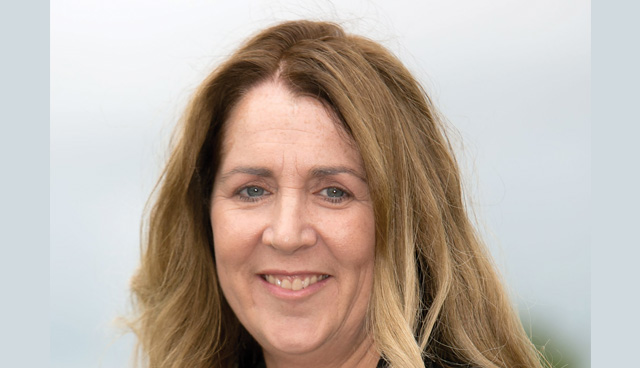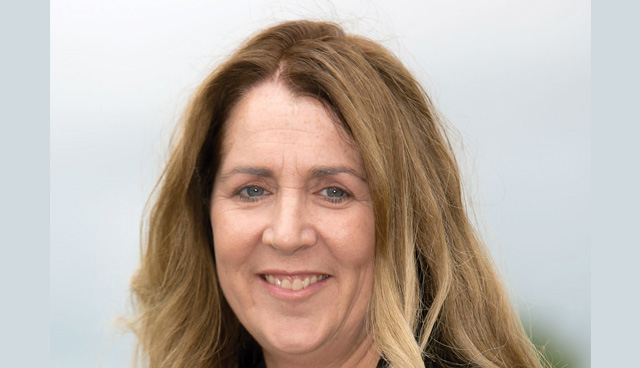 Since 2013, the Health Service Executive has worked to establish and develop a digital shared services platform and framework. Ciarán Galway visits Dr Steevens' Hospital to talk with the woman heading up this transformation, National Director for Health Business Services Jane Carolan.
What was the rationale behind the establishment of Health Business Services in 2013, and what changes have you seen so far?
It was Government policy at the time. Its aim was to maximise efficiency in the public sector. There had been various incarnations of it in the health sector in the Dublin area and we decided to pull all the disparate pieces into one.
How has the role of Health Business Services grown, and what has been delivered?
It's been an interesting time and I would like to think that we have achieved a lot. We have a very wide and broad definition of shared services – it's a business services organisation that delivers to hospitals, the National Ambulance Service and more. We are, in a way, a one stop shop. We are far broader than any other sector in Ireland.
We've been on a significant digital transformation. So, everything we now touch upon is seen as a digital solution. We have been slowly moving into the 21st century in terms of securing digital support for our services.
We are currently looking at a pensions system, as we do not currently have a system to support it. A lot of centralisation has been undertaken and we've brought all of that, including the pension service, under the HBS umbrella.
Just today we had a meeting about the new forensic hospital, which will be totally serviced and wireless. We are just looking at enhancing our efficiency and stretching our current services and technologies. To do that, we have focused on our own people, making it a pleasure for people to work at HBS – something we are recognised for at this stage.
Business shared services has been referred to as 'a never-ending process'. How much progress has been made?
I think that's true. We are in the process of comparing ourselves internationally with other organisations, and we can see that they have had a five-to-10-year head start on us, particularly in terms of technology. For example, the work of payroll and other administrative work can now be done by computers – we can cut people out of that low-level work and divert attention and resources elsewhere.
We have been doing some work on robotics, with some really positive and early successes. For example, in the Garda vetting service, which is a really busy place for us, we embedded some bots into the process to enhance efficiency. That is something that has been really exciting.
What are the international exemplars you would look to?
We are looking at the NHS, which has completed several single shared services, looking at the likes of finance and HR. A similar model to ours, Northern Ireland has a cross-functional one-stop service. We have a great relationship with them and we collaborate, share and watch what they are doing.
What are the challenges of heading up Health Business Services?
We really were coming from an antiquated place, so the challenge has been attempting to drive a modern business with no infrastructure and, when we inherited it, still very disparate health boards. We have had to move everything into one place as a division. Investment is also a challenge; this year, money is very tight. We are also trying to look at the charging model at the moment, and that's been important in regard to developing a central budget. The investments may be quite low, but the rewards are significant. To my colleagues, I say: stay with us, and reap the rewards later. Our values aren't always about money but are customer focused, providing high quality business services to the Irish Health Service.
We have a large National Distribution Centre in Tullamore which is now used as an exemplar of our services – it has recently been doubled in size. It's the best we have, and we often have the private sector coming in to learn from it. The organisation is very large, so we do have another few years to go. It's about being able to hold onto stuff long enough to get full coverage.
Within that work, what are the values?
We have the HSE's values of care, compassion, respect and learning. We have our own values which predated the HSE's – a culture of trust, respect and confidence, working with our people to deliver on our services and build that trust. We have to incorporate the HSE values as we are a part of it – they served us very well and they are still very much part of the ecosystem. Our first strategy, taking place from 2014-2016, was implemented by 85 per cent, which is rare in the public sector. We are exactly half way through our current strategy at the moment, which is very ambitious. It's too early to say where we will be in 2019.
What are the lessons learnt from the first strategy?
The things we didn't implement were digital. We had to find a way of getting digital into our business area. We are now knee deep in digital transformations.
As National Director, what is your vision for the future?
We have five years of getting us closer towards achieving a steady baseline. We have a lot of services and we can offer a lot more. From our perspective, this is about us taking all the pain and effort required to deliver these things, allowing healthcare managers to focus on what they are good at.
"Our biggest challenge is time and our capacity for change. We know what we want to do and how we want to do it, we just don't have enough people to drive change at the speed we would like to see. It's about identifying the priorities…"
How does it fit into wider government strategy across the HSE?
In terms of the HSE structure, it feeds in really well. The Government's strategy has been moving from centralised to decentralised, giving more autonomy to various services. The more you move things out, the more expensive it gets to deliver. We work actively with our partners to deliver our services when they need it.
We do a lot of work with data and getting relevant information out – driving data usage to understand our services better. We can analyse things once and analyse the whole country. We can see everything, compare prices, and drive value through data analytics in all areas.
We have a very clear strategy – we are about half way through our four-year implementation plan. It benchmarks really well in terms of the model and what we are doing. It's a no-brainer – we have to stay with it and work through it. We have suffered because of a lack of technology. Many parts of the country don't have access to HR systems.
We are upgrading our HR system, and we are improving our recruitment system as well. Digital offers different kinds of opportunities. We can do some things that we never thought possible. Every challenge that we face, we now ask, how can technology help enable us?
We are doing a lot in relation to lean process mapping, learning from the best in the industry. We are learning from what a lot of these multinational organisations are doing. We have a lot of people who are generous with their time once they hear we work in the health service. Everything we do, we are now doublechecking if that is the most efficient way of doing it. We are asking people on the outside, 'does this make sense?'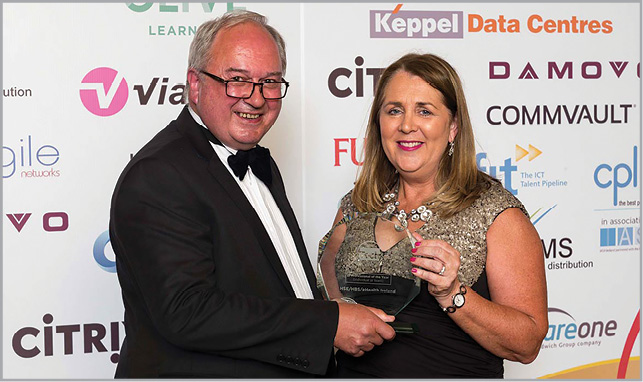 Our biggest challenge is time and our capacity for change. We know what we want to do and how we want to do it, we just don't have enough people to drive change at the speed we would like to see. It's about identifying the priorities and, once they are found, it's about working towards them. There's just so much good stuff we can do, it just takes time.
Is there an endpoint in sight?
We are now four-and-a-half years into HBS, and since then we have made our strategy richer and deeper and more ambitious than when we first started. I have no doubt that we can achieve this within the not-so-distant future. It has been very much dependent on the implementation of technology.
How do you find staff retention?
Very good, we have a very low turnover. We inherited a lot of staff who rose well to the challenge. We will have an issue with retirement and because we haven't recruited for 15 years, we are now bringing in new graduates. Training and flexible working can explain elements of our strong staff retention. It's also about working towards a higher purpose – helping people and assisting the health service. 'Health' is a key part of our name.
Profile: Jane Carolan


A qualified physiotherapist, Jane Carolan has three bachelor's degrees as well as an MBA in healthcare management and a postgraduate diploma in corporate governance. Prior to her current role as National Director for HBS, Carolan was a National Director for Corporate Planning and Performance, as well as interim CIO of the HSE.
Outside of work she enjoys travelling, lots of sport and is a Leinster Rugby season ticket holder.