Technology
5G promises more powerful digital engagement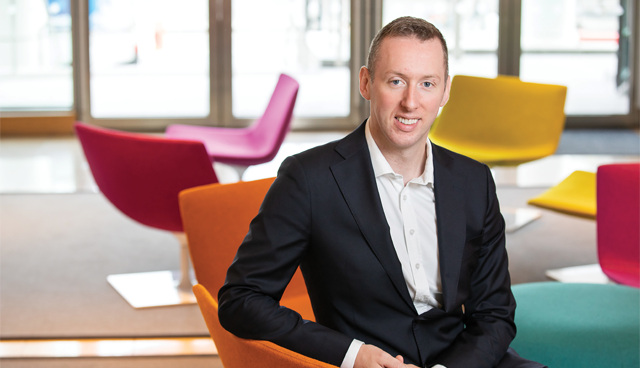 Digital technologies have been responsible for a period of unprecedented change that will only accelerate with the imminent arrival of 5G. Ireland's National Digital Strategy, which has become an iterative process of transformation that leverages the latest technologies, will find innovative ways to use 5G to advance public sector services, writes Karl Duffy, Head of Enterprise & Public Sector, Three Ireland.
As a technology solutions company, Three has long played a part in digitally enabling Ireland and we are excited by the possibilities of next-generation cellular networks. 5G will be 100 times faster than 4G, a dramatic speed upgrade but far from the only reason why it's game changing. Expect more resilient mobile services that can be scaled and adapted for different use cases, that will accelerate the development of Internet of Things (IoT) with connected devices and transform the way citizens live and work.
The impact of the new technology will be unprecedented. By 2024, 35 per cent of traffic will be carried on 5G networks accessed by up to 65 per cent of the world's population; by 2025, 41.6 billion connected IoT devices will be expected to generate 79.4 zettabytes of data.
Digging down beneath the numbers, it's the practical way that 5G will enhance and improve people's lives that excites us the most at Three. Best known as a mobile phone operator, we are also experts in delivering innovative technology solutions, here-and-now services that offer a teasing flavour of what 5G will deliver to different sectors, including healthcare, education, utilities, town planning and rural development.
Bridging the digital divide
Three was awarded a 5G license for spectrum that provides a uniform service across the whole of Ireland, covering both urban and rural areas, continuing our commitment to bring connectivity to every corner of the country. We know from our work on Arranmore, an island located 5km off the coast of County Donegal, how transformational high-speed connectivity can be.
Three's fixed wireless infrastructure has given Arranmore inhabitants access to essential public services that were previously unavailable to them. Rather than travel to the mainland for a medical consultation, patients can be treated by specialists over real-time video via their local GP. Benefits for islanders and particularly the elderly population, include no lengthy travel times and a faster path to diagnosis and treatment.
The Aphort National School on Arranmore is now using online learning and collaboration tools for the first time. Better connectivity is also helping the business community. People are able to work remotely via a new Digital Hub, enjoying island life without compromising on work and career. New businesses can start up, unimpeded by location.
Next-generation healthcare
Our Arranmore project gives a clue into how national 5G coverage can become an engine for economic growth and provide a bridge across the digital divide that has traditionally separated town and country. Levelling the playing field in healthcare is another opportunity.
Some doctors and nurses are already conducting hospital rounds with mobile devices but their use is limited to a small number of centrally managed applications. 5G will enable caregivers to perform remote monitoring and treatment, anytime, anywhere over our new network.
We are exploring the role of IoT in a hospital project where sensors monitor air quality. If an airborne infection is detected it triggers a series of precautions to minimise the spread of infection. Applying sensors to wearable devices could also advance remote treatment, potentially freeing up hospital beds while personalising patient care.
Smarter services and assets
For local government and town planners 5G will enable assets and services to be managed more efficiently. For example, aggregated data on mobile phone usage, tracked over time, is being used to provide a government body with insights into planning strategies. It can help better manage the flow of people, traffic and public transport at an event like St Patrick's Day.
We ensure the collected data is fully compliant with data protection regulations and respects the privacy of people — it's their movement we are interested in and that's entirely detached from their identities. Add 5G, IoT, sensors and autonomous vehicles into the mix and it's not hard to make the leap and see how it could fuel evidence-based town planning decisions.
We look forward to talking to the many county councils and government departments that currently use our technology about a new wave of transformational solutions that will come with the move to 5G.
A partnership ecosystem
In this emerging ecosystem of devices, sensors, networks and applications, Three recognises the importance of partnerships to explore the full potential of 5G. We have been working with ESB, for example, to provide smart metering across Ireland.
In the first phase we will equip 250,000 homes but the goal is to empower two million homeowners with metres to monitor and adjust consumption in real time. If they generate their own power with solar panels, they can sell that energy back into the ESB grid. This type of energy aggregation is a taste of what connected technologies can deliver.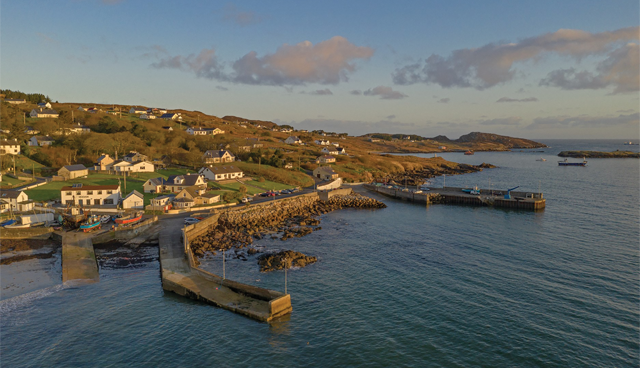 Our work with Nordsense on waste collection is another. They have 'smart bins' that remotely determine when they're ready for collection, another example of how sensors on 'things' can provide real time data to help optimise processes. Refuse companies can better plan their collection routes – green and clean in every sense, cutting down on traffic and unnecessary CO2 emissions. We are already talking to a number of county councils about the solution.
Some 5G benefits are built into the technology's specification, like longer battery life and a network-splicing feature. This ensures critical applications and services are never congested or competing for bandwidth — a health-monitoring wearable will never be compromised, for example, because you are streaming a favourite film. Each is handled separately and optimised.
Perhaps the biggest benefit to government, centrally and locally, will be the insights contained in aggregated data from connected devices. Applying AI and machine learning to these vast pools of data will take evidence-based decision-making to a new level, with the potential to transform the way the public sector invests in infrastructure and services.
Three Ireland is ready to explore all the possibilities of 5G with our public sector partners. As an Irish run and managed business, with the largest mobile network in the country and an award-winning customer service centre in Limerick, we are fully committed to this country.
Each year we invest over €100 million in our network, we are also investing to ensure we have the people who understand and can best serve our public sector customers. From service desk agents to account managers, we have a committed public sector team, recently enhanced by the arrival of Ken McGrath as Public Sector Manager. With his long experience of working with the Irish Government and Three's plans for a new wave of innovation, we guarantee some very interesting conversations.
Three's Business Learning Centre features a range of eGuides, blogs and videos specific to the public sector. Visit connected.three.ie/public to join our online community of Irish business and IT leaders.
E: karl.duffy@three.ie
W: connected.three.ie/public