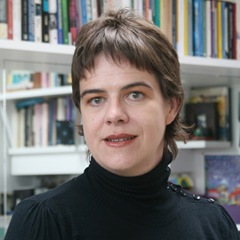 Journalist Sara Burke asks why, after eight years of reform, the Irish health care system is "divisive, unfair and badly funded."
Ireland failed miserably to achieve a quality, universal health system in times of plenty. So is it possible to have a world-class health service in times of less?
The answer quite simply is no. But perhaps it is the time to plant the seeds and begin to nurture the saplings of an alternative health and social care structure which is more equitable, effective, efficient and sustainable.
Since the publication of the health strategy 'Quality and Fairness – A Health System for You' in December 2001, there has been lots of political rhetoric about reform. Much effort and many hours have been wasted reorganising the health services. The health budget quadrupled from €3.6 billion to just over €16 billion between 1998 and 2008. Yet what do we have to show eight years on from the much heralded health strategy and the long promised 'world class health system'?
There have been some significant improvements. Increased investment in health was much needed. For decades Ireland lagged behind its European neighbours in terms of health spend and only in the last few years have we equaled the OECD average. For example, an OECD review of the period 1980 to 1993 found that Ireland's share of national income devoted to health dropped by 23 per cent, while in 13 other OECD countries it rose by 24 per cent during this period. This recent investment is simply playing catch-up for decades of neglect.
Although current health spending increased significantly since 1998, capital spending on health increased at a much slower rate. So while there has been noteworthy investment in staff and service developments, many health and social care services remain in inappropriate buildings and many services are without the equipment and infrastructure required for any modern day health service.
Since 2006, there has been a levelling out of allocations to health. In 2008,
€16.1 billion was allocated to health, in 2009 it was €16.3. While this is a headline rise, when increases in the population size are taken into account, alongside increased productivity and volume of services, the growing demand for health and social care and expensive, more hi-tech medical treatment, the budget allocation to health in 2009 was in effect a cut. It is inevitable that the health budget will be well down in 2010.
The increased investment has resulted in an expansion of some services. Some areas where Ireland traditionally had very poor quality of services have improved considerably. Services for people with disabilities, older people and cancer care are three such areas.
While services for people with disabilities are far from utopian, they are much better now than they were a decade ago.
Likewise with care for older people, for example, the home help service was introduced in 2006. By July 2009, 8,867 people had received nearly seven million hours of home helps during 2009 with annual funding of €120 million.
This service is invaluable. It allows people who otherwise may need residential care to live at home and be supported in their day-to-day living. Home helps get people out of bed in the morning, assist them dressing and with meal preparation, with household chores and providing basic social care. It is provided without charge or means testing and has greatly enhanced the quality of life of the thousands of people who have benefited from it. Although it is not provided in a uniform way across the country and many more home hours are needed, the establishment of this programme and its rapid development are an example of the real life benefits that increased spending on health can have on people's lives.
Likewise in cancer care. Up to 2007, cancer diagnosis and treatment was provided in 30 hospitals across the country. Currently it is in 10 and soon to be in just eight. While there are real issues for communities who lose their local cancer services and have to travel for diagnosis and treatment, international evidence shows that centralising cancer services improves outcomes for patients.
The establishment of the Health Service Executive (HSE) in 2005 was one of the most high profile aspects of health 'reform'. While pretty much everyone agreed that the old health boards needed reform, the jury is still out on whether the new HSE is a solution or an obstacle to an improved public health system.
The HSE is responsible for providing quality and consistent health and social care to the Irish population. It, along with the Health Information and Quality Authority, has begun to introduce standards and regulate the quality of care. While improved standards and regulations is evident in some areas such as cancer services, it is still a long way off in many other areas – mental health, stroke care, waiting times, unequal access, all jump to mind. Also there is much criticism of the HSE being a more centralised monolith with ever changing structures and top heavy management, where decision making takes a very long time.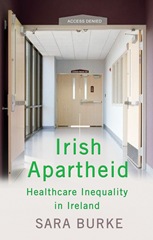 Since taking up the position as HSE CEO in August 2005, Professor Brendan Drumm has championed the transformation programme which aimed move care out of hospitals into the community. Such transformation makes sense. However removing hospital services without improving and delivering primary, community and continuing care as well as transport to those services, means that there is a significant credibility gap between this policy and the actual practice.
What seems most extraordinary is that despite eight long years of reform, the Irish people still have a complicated, unequal mix of public and private healthcare. Our unique, complex system means that one-third of the population have free access to public health care on the basis of low income. The other seventy per cent of the population pay out-of-pocket for drugs and to see a GP (€45 – €60 a visit). They also pay nominal fees to be a patient in the public hospital system (€75 per day but this is capped at €750 per annum no matter how much health care is received).
Just over 50 per cent of the population have private health insurance which covers the cost of private care, often in the public health system. Private health care is subsidised by public money through tax relief to participants in insurance schemes and through subsidisation of private care in public hospitals.
One of the major features of the Irish health system is the unequal access experienced by public patients who often have to wait longer than private patients to access, what can be, essential medical diagnosis and care in the public hospital system. Having private health insurance allows people to 'skip the queue' into the Irish public hospital system.
When younger generations look back on Ireland's recent economic boom, they must wonder how was it that in the time we had most we allowed this unfair, illogical system to continue. They will question how, despite nearly a decade of reform and unprecedented economic growth, fundamental inequalities remain?
As people's own purses and the national budget continue to tighten, there are choices to be made. We can continue to down the road of a divisive, unfair, badly funded system of care. Or we can cry halt, make the case for continued investment in public health care and demand a universal system where access is based on need, not ability to pay. The choice is ours.
Sara Burke is a journalist, broadcaster and health policy analyst. Her first book, 'Irish Apartheid. Healthcare Inequality in Ireland' was published by New Island in 2009. Her blog is www.saraburke.com
Tags: Health