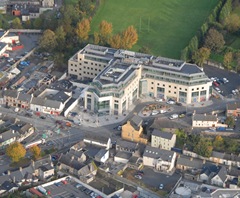 The HSE remain optimistic about its primary care initiative despite progress being "slower than initially hoped."
A "modern, patient centred service" that can be accessed easily and where patients will get "up to 90 per cent of the care they will ever need" will be available across the country by 2011 according to Health Service Executive (HSE) Chief Executive Professor Brendan Drumm.
The HSE plans to have 200 centres in place by 2011. Currently only eight centres are completed. One has been delayed due to the crash in the construction industry and nine are in the final stages of preparation for occupation in 2010.
Approximately 37 centres are scheduled to open in 2010 and approximately 34 centres are scheduled to open in 2011/2012.
However, a HSE spokesman told eolas: "It should be noted that not all of these primary care centres may be delivered. Negations may break down at any of these locations due to cost, involvement of GPs, planning permission and availability of funding."
Primary care centres are one stop shops where GP services are delivered alongside HSE services such as physiotherapists, occupational therapists, public health nurses and home support workers. They have been at the heart of the HSE's policy since they announced their transformation programme in 2006.
Primary care teams consisting of HSE staff and GPs have also been established. The teams consist of health care professionals working together to develop individualised care plans for patients, particularly those with chronic illnesses and other complex needs. Clinical meetings are held so that the team can share information and their respective skills to ensure that patients with the greatest need receive services in a timely and co-ordinated way.
One hundred and forty-five teams were in place at the end of 2009 but the HSE had hoped to have 210 in place. Their ultimate aim is to have 530 teams in place by 2011.
Partnerships between the HSE and GPs have been successful in the Letterkenny primary care centre where Scally medical practice part-funded the project with the HSE. Similarly, the Mallow primary care centre in Cork is a partnership of 17 GPs and the HSE. They raised €25 million and will deliver dermatology, travel, sports health and chiropody clinics alongside HSE services such as medical card administration, mental health services, physiotherapy and social work.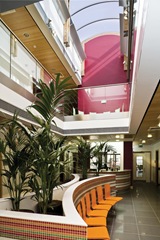 Drumm insists that despite the economic downturn the primary care programme will go ahead. He said there are currently more than 600 GPs and 2,500 public health nurses, therapists, social workers and other HSE staff engaged in primary care teams.
The HSE spokesman commented on the delay in their primary care initiative saying, "in general terms the HSE is very satisfied with the progress of this initiative."
He explained that "progress is slower than initially hoped mainly due to market conditions and the difficulties interested parties are encountering in funding their proposed developments."
He concluded: "The HSE are actively discussing developments on over 160 locations and have agreed terms in approximately 80 of these."
Primary care centres opened in 2009
· Aran Islands: Inis Oirr
· Donegal: Letterkenny
· Dublin: Irishtown, Marks Lane, Dundrum
· Galway: Clonbur
· Limerick: Westbury
· Roscommon: Strokestown
Primary care centres to open in early 2010
· Carlow: Town Centre
· Cork: Mallow
· Dublin: Clongriffin
· Meath: Trim
· Kilkenny: Callan
· Waterford: City centre
· Westmeath: Kinnegad, Moate
· Wexford: Gorey
Tags: Health