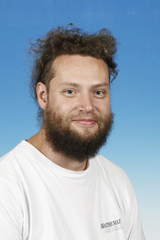 Professor Richard SJ Tol examines the potential impact of recent developments in climate policy and looks ahead to the likely outcome from the climate negotiations in the Danish capital at the end of the year.
The public attention has been elsewhere but climate policy continues to evolve. Emission reduction is better achieved by technocrats than by populists, so the media lull is a good thing. It will not last though.
Chances are the Government will follow the recommendation of the Commission and introduce a carbon tax on 1 January 2010. This tax will probably cover all carbon dioxide emissions that are not already regulated by the EU Emissions Trading Scheme (ETS). Essentially, it will be a tax on transport and heating fuels. It will hit the commuter belt and the poor the hardest.
There are a few misconceptions about the carbon tax. First, it will not generate as much revenue as people seem to hope for. Emissions have fallen with the economy. The carbon tax should equal the ETS permit price, and that price has fallen by 25 per cent over the last year.
Tax revenue would be closer to €350 million per year than to €500 million. Second, a carbon tax will not substantially reduce emissions in the short term. The price elasticity of energy is too low and the features that determine our energy use are often set in stone – literally so in the case of buildings and transport infrastructure.
Emission reduction is less imperative now than it seemed to be a year ago. The current depression helped in this regard, but the main reason is that the European Union has quietly changed its targets for greenhouse gas emission reduction by 2020. While previously Ireland had to cut its non-ETS emissions by 20 per cent, we are now allowed to purchase non-ETS allowances from abroad – and there is likely to be a glut of such allowances on the market because of over-allocation in the east and south of the EU.
The news on the Budget is also better than it seems at first sight. While revenues will not be as high as some hope, current climate policy is based on subsidies. Like a tax, a subsidy makes up for the difference in the market prices of fossil and alternative fuels. If there is a carbon tax on fossil fuels, there is no need to subsidise alternative fuels. Besides, the current subsidies are rather expensive and ineffective. €50 million per year can easily be saved.
The international negotiations in Copenhagen in early December will also attract a lot of media attention. The high hopes of November will turn into bitter disappointment before Christmas. The EU has puts its cards on the table even before the game begins. We will cut emissions by 20 per cent in 2020 regardless and by 30 per cent if other countries promise substantial emission reductions too. Many member states are still in shock from the 20 per cent obligation and quietly hope for a failure in Copenhagen. They will get what they want. No United Nations treaty has ever been negotiated on time. The US Senate will not accept a UN diktat and the probability is almost zero that Congress will agree on a Climate Policy Act before December. China's attitude has been more constructive of late but it will not accept emission reduction obligations before 2030. India is more intransigent. There will be a successor treaty to the Kyoto Protocol but not before 2011 and it will be as watered down as the Kyoto Protocol.
International climate policy will only start moving if and when alternative sources of energy are available that are as abundant, cheap, convenient and safe as fossil fuels are today. Ireland will follow rather than lead this revolution in energy supply, but we can make a few useful contributions. This does not include establishing Ireland as a centre for battery and motor technologies, as recommended by the Oireachtas Joint Committee on Climate Change and Energy Security. That is a pipe dream. Irish companies do understand biotechnology, materials science and logistics – and these skills can be gainfully employed to save and generate energy.
Tags: Environment