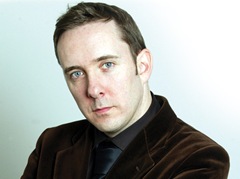 Commentator and former political correspondent for the Sunday Tribune Shane Coleman tells eolas about his career path to date and points to the ones-to-watch on the backbenches of the new Dáil.
Please describe your education and career pathway.
I studied economics and politics in Trinity College and I didn't really know what I wanted to do after college. Most of my class mates were getting jobs in London with financial institutions but, after doing a couple of interviews, it was pretty obvious that wasn't what I was suited to.
A friend mentioned the one-year MA journalism course in Dublin City University and, as I had always loved newspapers, I liked the sound of it. I managed to get a place, despite not having done any journalism in college, and it gave me a really good understanding of what journalism entailed.
When I graduated, my first instinct was to go into sports journalism and I did some 'markings', covering rugby, GAA and soccer matches for various papers. However, I wasn't earning much money, so when I saw a job advertised in a financial publishing house called Lafferty Group on Dublin's Pearse Street, I decided to go for it. I got the job and spent about two and a half years there, before leaving to join a start-up magazine that lasted less than a year. I then started freelancing and managed to get regular shifts with the Irish Independent's business desk. The business editor at the time was Matt Cooper, now the presenter of the Last Word on Today FM. He was only in his twenties himself and he was very good at giving new people a shot. I learned a lot during those couple of years. I then moved to the Sunday Tribune first as deputy business editor and then as business editor. I left the Tribune to join a PR firm in 1999 and though I was with a very good company, I really missed journalism. Matt was, by this stage, editor of the Sunday Tribune. He knew I loved politics, so he offered me the job of Political correspondent, working under political editor Stephen Collins.
What are the main challenges and most enjoyable aspects of being a political correspondent?
The main challenges are getting news stories and always staying on top of your brief. Something is always happening in the political world so you do have to constantly be following developments, listening to news bulletins etc. even when you are off-duty. Otherwise, you can get out of the loop very quickly. But I have always been a bit of a political anorak, so I don't mind that the job can sometimes be a bit 24/7.
What three back-benchers do you see potential in and why?
I think Limerick's Niall Collins of Fianna Fáil is highly impressive. He is not afraid to speak his mind and is very straight. He will go far and is certain to play a big role in the rebuilding of Fianna Fáil. In Fine Gael, Damien English is very smart and will be around for a long time, while I admire Labour's Tommy Broughan as a politician who sticks to his principles. While they're not backbenchers, I have really high regard for Fine Gael's Leo Varadkar and Labour's Sean Sherlock, particularly given how young both of them are. They have huge ability. I really believe Leo will be Taoiseach one day and Sean will be a leader of the Labour Party.
What has been the highlight of your career so far?
It's hard to think of one particular highlight and I'd feel a bit cringy about name checking stories I've written. I'm not a rocket scientist and I haven't come up with a life-saving cure for anything. I'm also conscious of the old adage that the only people who care about by-lines are journalists and their mothers!
I am, however, grateful that I have been doing a job I really enjoy. I don't think there has been a day when I really didn't want to go into work in all that time, so I feel very lucky in that regard. And, if I'm being totally honest, I'd have to admit I did get a thrill when I first got a book published. I'm not under any illusions. It wasn't 'War and Peace' but I did get a kick out it.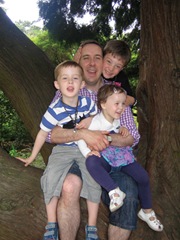 What was the reaction to 'Bertie Ahern and the Drumcondra Mafia'?
On the whole it was very good. I co-wrote the book with my colleague at the Tribune, Mick Clifford, and we got a lot of good reviews when it came out, which obviously was nice. While I have written a few books at this stage, this was the one that I always wanted to write as I thought it was a really unique story – a Taoiseach whose kitchen cabinet was made up of the people from his own locality who had been with him from the very start of his political career. It was never just Bertie Ahern. It was always Bertie Ahern and the Drumcondra Mafia.
What are the main challenges facing the new Government?
The main challenge for the new Government is obviously trying to bring the country through the economic and banking crisis. Despite what some commentators would argue, there are no easy solutions available. The new Government is going to have to further cut back on spending and broaden the tax base to address the still massive €18 billion budget deficit. It is also going to have to deal with the situation in the banks, despite assertions during the election of 'not another red cent'.
Given the tough measures required, it is likely to have an extremely short honeymoon period. A good start is absolutely essential and in that regard the stance the EU takes on the bail-out packages for member countries is crucial. I don't think there is any hope of Ireland unilaterally re-negotiating the deal but it may be possible as part of a Europe-wide agreement. If that happens, it would give a big early boost to the new Government. But if it doesn't …
How do you spend your spare time?
I have three young children so spare time is just a distant and hazy memory! Back in the day, I used to like travel, reading and watching good drama. I look forward to taking up these pursuits again in about 15 year's time.
Tags: Meet the Media