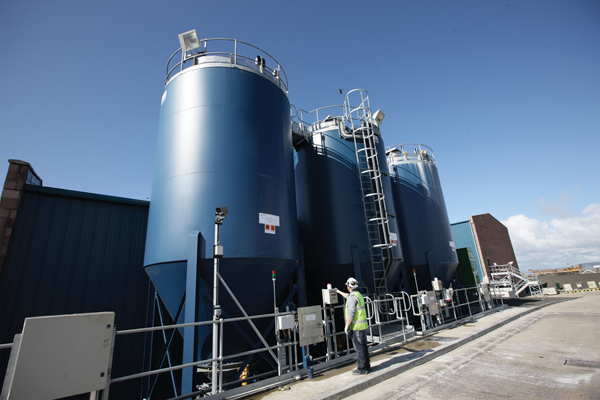 Kelda Water Services (KWS) is a leading water and waste water contract operator, delivering large scale and long term solutions in Ireland and across the UK.  KWS's success comes from being part of Kelda Group – owner of Yorkshire Water, one of the UK's leading water and waste water companies and Loop, an award winning billing and customer contact centre.  Kelda Group has for many years set the industry benchmark in:
Innovation and technology
Operational efficiency
Asset and capital programme management
Customer service excellence
KWS has in excess of 200 staff delivering contracts that add real value to the public utilities and government organisations that form our valued client base:  
Northern Ireland Water – our award winning sites produce 50 percent of  Northern Ireland's drinking water 
The Ministry of Defence – we support more than 1,000 MOD sites across England and Wales with water and waste water services
Scottish Water – we provide innovative waste water solutions across the North East of Scotland.
Common to our success has been the ability to create both efficiencies and significantly enhanced operational performance and compliance. Our operations are underpinned by highly efficient customised IT which enables our assets and people to deliver exceptional performance. Our extensive TUPE, Transfer of undertakings (Protection of Employment), experience was first demonstrated when we transferred hundreds of people from local councils and Welsh Water into an integrated waste water management company for Wales and we repeated this success with each of our other clients.
KWS has also more recently successfully established itself within the renewable energy sector as a highly innovative partner with the capability of providing a range of alternative energy solutions.
Our operations in Ireland – Kelda Water Services Alpha
This 25 year DBFO contract with Northern Ireland Water involves the upgrade, operation and maintenance of five water treatment works and two strategic link mains – including the largest water treatment works in Northern Ireland.  We are proud to have successfully delivered:
The first ever PPP for the bulk supply of potable water
Water quality standards that are significantly ahead of the EU requirements and were brought into service nine months ahead of the regulatory deadline
Delivery on time and within budget through effective planning and management of the capital investment programme
Leading edge efficiencies through the deployment of high levels of automation and telemetry – enabling the mobile team of skilled process engineers on the ground to be supported at all times by our operation control centre in Bradford.
Our operations in UK – Kelda Water Services Defence
Through our £1 billion Defence contract, we deliver a highly effective integrated water and waste water service to over 1,000 MOD sites:
Halved leakage levels – through a combination of skilled people, collaborative working, research and the latest technology – an unparalleled industry performance
Driven efficiency – our service includes a customer contact centre and consolidated billing.
Kelda Water Services Grampian
Our waste water operation delivers:
Recycling and energy generation – our innovative CAMBI anaerobic digestion process effectively treats sludge, creates a valuable agricultural by-product and creates heat and power for our sites
High quality coastal bathing waters – our high quality waste water treatment process ensures we protect our coastal waters and meet the guidelines set by Scottish Water.
Through this collective experience within Ireland and across the UK, we can help organisations with water and waste water services from design, build, finance through to operations.

If you are interested in finding out more please contact David Mulholland at David.Mulholland@Keldawater.co.uk
or + 44 (0) 28 9442 5950.
www.keldawater.co.uk
Tags: Water