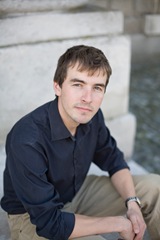 Government and society at large are not prepared to tackle the series of long-term challenges currently facing them, warns University of Limerick economics lecturer Stephen Kinsella, whose book foresees life on the island in 40 years' time.
We know our population will age, and with that ageing population will come increased demands on pension pots and health care provision, not to mention shifts in political influence, culture, and marketing, as firms target their goods at older, richer, consumers. We know our climate will get wetter, and with increased rainfall will come increased flooding. Readers living on or near flood plains should get very nervous reading these words. The flooding of winter 2009 and summer 2008, not to mention autumn 2007, are not freak, once-in-800-year occurrences any more. They are the beginnings of a new regularity: the flood seasons.
Flooding
Without a large scale and comprehensive upgrading of our flood protection systems, including evacuation plans, levees, and river diversions, houses and businesses, perhaps even entire communities, will be irreparably damaged. Insurers are already looking askance at some households and businesses who need flood insurance. What do you think their reaction will be when the weather gets worse?
Swift and sure government action now, to shore up water sources in danger of flooding, and resettle those who bought homes on flood plains, will save billions of euros in the long run, and help soak up excess supply from the housing market.
Agriculture will grow and change to accommodate the new environmental reality. We'll see soya bean farms, different types of wheat being cultivated, and maybe some wineries.
Energy
We know that energy security can't be guaranteed in the mid-21st century. Peak oil is here, fossil fuel-based production, consumption and distribution systems are going to get more and more expensive to run, build, and maintain.
The search for alternative sources of low cost renewable energy is on. This search is fast becoming one of the growth industries of the 21st century. Investment in green technologies is a multi-billion dollar affair, even in early 2010, with trillions more forecast to be spent in the coming decades.
I have no doubt a cocktail of sustainable technologies will replace existing industrial and commercial energy generation technologies. I do worry about the speed of absorbtion of these technologies into productive processes. Factories and plants typically run on a 20-25 year depreciation-and-replacement clock, so even if a replacement source of energy were ready to go right now, it's highly unlikely it would become mainstream before 2020 without vast government subsidies. And technologies are simply not that far advanced.
Take wind power. Wind power accounted for only 1.5 per cent of world power output last year, though as I've said wind generation is increasing rapidly. It has the particular feature that one can't accurately predict how much power the turbines will produce over a given period. Just log on to www.eirgrid.com and look at the generation cycle for yourselves. Ireland's electrical grid is far too out-moded to efficiently store wind power when it is over-generated, and even if there were a coherent energy policy at national and EU level, supporters ignore simple numbers.
Combined, all the sustainable technologies of the world can't match the megawatt per hour needs of industry and society in a reliable and cost efficient manner, nor will they for many years to come.
Finally, supporters of wind technology assume exponential growth of these technologies, which doesn't make sense. Denmark's wind generation programme from the 1960s to the 1980s was driven as much by ideology as technology. Once a right-wing government got into power, the growth rate of power coming from wind generation – despite many technological innovations – decreased up until recently. It's not always recognised, but political constraints do matter.
So what can be done? First, a focus on taking the 20 billion cubic feet of
off-shore gas reserves out safely and securely at a knock down price for Irish consumers must be a priority. Second, building submarine electrical
inter-connectors capable of transmitting more than 500 megawatts per hour between Ireland, the UK, and France, to buy nuclear power, is essential. A new generation of nuclear reactors is being built which can reliably supply power cheaply to Ireland's homes and businesses. All we need do is tap these nuclear generators at source. These technologies are proven, they are in construction, and they can help us transition over from fossil fuels more readily over the next 40 years.
Sustainable communities
The great architect Le Corbusier wrote that "A house is a machine for living in". To meet the challenges Ireland in 2050 will pose, we need to build better machines, and arrange these machines in different ways.
Contrast the manner in which German homes and Irish homes are built. One focuses on precision engineering, the other on more traditional 'craft' level expertise. Of course Ireland has its share of high-tech, super green houses, but the general emphasis is different here. And that difference in emphasis explains why German and Swiss building contractors have supplied and built the new Chinese skyscrapers looming over Shanhai and Beijing.
Amenities, communities, offices, libraries, and health care facilities all need to be retooled along these lines. A proper regulatory focus on sustainability, an unemployed workforce desperate for work and in need of retraining, and the crude profit motive of conserving ever-more expensive energy resources, will supply the built environment of the mid-21st century with little input from policy makers. The main focus for government and international investors will be on extremely expensive high-value added infrastructural investments, such as a new super-tanker port off the west coast, new wind farms, electrical inter connectors to supply nuclear power to Ireland at low cost, and the upgrading of Ireland's road and rail networks. In addition, changing the nature of the suburb, from dormitory community to micro-town, complete with amenities and public transport as well as small businesses, will help increase employment and decrease personal isolation and community degeneration we've seen during the post-Celtic Tiger years.
Infrastructure
With increased investment in training and infrastructure, we'll have to upgrade our health and pension systems, and these changes will not be easy, nor will they be cheap. One way to reform our savings and investment systems is to use municipal bonds. Municipal bonds are debt instruments issued by local authorities to finance investment projects. Cash-strapped local authorities can use funds generated by municipal bond issues on a yearly basis to reduce their infrastructural deficits in transport, water provision, port equipment, broadband provision, and community initiatives.
Ireland's regions can compete on the quality of our infrastructure, rather than on direct wage competition. Dealing locally but funded centrally to deal with extremely poor infrastructural provision with broadband, hospitals (both public and private), roads, amenities, playgrounds, local housing, homeless initiatives, and regeneration projects. Individuals can use municipal bonds in order to save and invest, or to fund their pensions, ensuring a guaranteed rate of return on their savings. Local authorities can respond to the needs of citizens directly using these bond issuances.
Recommendations
• Begin issuing municipal bonds to finance infrastructural programs like flood protection systems, toll roads, and local amenities
• Begin changing our education system to focus more on creativity and imagination rather than list-learning
• Build a super-tanker port off the west coast of Ireland, near Foynes, to encourage and develop an international trade hub in Ireland
• Build under-sea inter-connectors directly to UK nuclear power plants. Lock in the price of electricity for a decade or more to keep the costs of doing business low
• Re-train our construction workforce from a craft-based skill set to precision engineering of the built environment and export those skills to the world
• Re-construct our ghost estates as 'micro-suburbs'. Pay for the infrastructural changes like new trains using municipal bonds
Tags: Reform