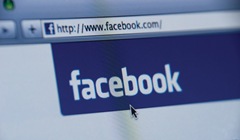 A new law in Germany could stop bosses from checking out potential employees on social networking sites. eolas considers the situation in Ireland.
With 1.58 million people in Ireland registered on Facebook, it may be tempting for employers to use the site to research job candidates.
According to a 2009 survey by CareerBuilder, some 45 per cent of employers used social networking sites to research job candidates and 35 per cent of those employers had rejected candidates based on what they found. The survey also found that more than four in 10 employers discarded a job seeker's resumé after checking their Facebook page.
Even Barack Obama has given warnings about the dangers of Facebook. He told a group of students: "I want everybody here to be careful about what you post on Facebook, because in the YouTube age, whatever you do, it will be pulled up again later somewhere in your life. I've been hearing a lot about young people who, you know, they're posting stuff on Facebook, and then suddenly they go apply for a job and somebody has done a search."
In Ireland, the Department of Trade, Enterprise and Innovation's legislation only protects those that have a contract of employment with an employer. There is no law for those looking for a job so employers can legally search social networking sites and the internet for information on potential employees.
A departmental spokeswoman said: "If the person has concerns over information on the internet, it may be a matter to be considered under data protection legislation."
In Germany, however, the Government has drafted a new law which could prevent employers from looking at such information during the recruitment process.
The new law will only allow employers to verify candidate's details on work-related websites such as LinkedIn.com and recruitment sites.
The draft legislation also covers the issue of companies spying on employees. The law will forbid firms from video surveillance of workers in personal locations such as bathrooms, changing rooms and break rooms. Video cameras will only be permitted in certain places where they are justified, such as entrance areas, and staff will have to be made aware of their presence.
Companies will only be able to monitor employees' telephone calls and e-mails under certain conditions.
Germany is well-known for taking a firmer position in protecting consumer privacy than some of its EU counterparts. Earlier this year, German regulators led international criticism after Facebook changed its privacy control to allow strangers to view a user's personal details. After discussions, Facebook finally backed down and tightened up security measures.
The German Government is also currently working on legislation to set up specific privacy controls for Google's Street View service. In a departure from its privacy policies in all other territories, Google has already allowed German home owners to remove their property from the service.
Tags: ICT
Date posted: Wednesday, December 1st, 2010 at 4:04 pm