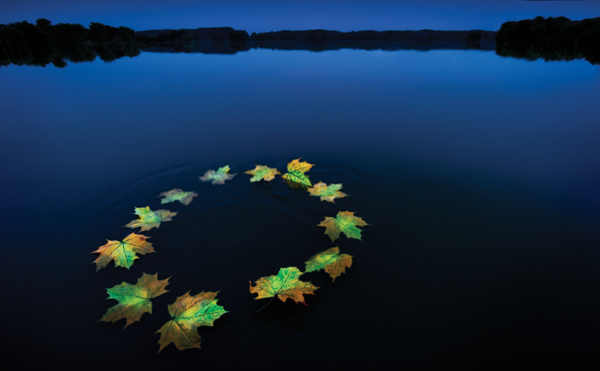 A blueprint aimed at safeguarding Europe's water will be in place this year aiming to steer policy towards better tackling of water scarcity, droughts and floods.
Ireland's seven river basin management plans currently cover how local authorities intend to create a good status for all rivers, lakes, coastal waters, estuaries and groundwater by 2015 (as stipulated by the 2000 Water Framework Directive). The European Environment Agency's 2010 State of the Environment report warned that water scarcity, droughts, floods and physical modifications (i.e. dams and sluices) will make it difficult for member states to achieve good water status by 2015. It recommended that future water policies manage the increasing demand for water by applying an ecosystems perspective, using floodplains and groundwater aquifers for storing water, and making space for rivers.
The European Commission is currently carrying out 'fitness checks' on member states' river basin plans and other policies for water scarcity and vulnerability. The results will feed into the blueprint which intends to steer policy development until 2020 and could lead to new directives.
The Commission intends to use the blueprint to take action in seven specific areas:
Land management: The blueprint will examine if policies such as reforestation, the restoration of floodplains, soil management and sustainable urban drainage systems could be widely implemented. It will also consider the application of payments for ecosystem services which would create economic incentives for water and biodiversity protection.
Recovery of environmental costs: Costs arising from water use and water pollution could be "internalised" by applying regulatory instruments such as taxation, public procurements, removing harmful subsidies and setting up water allocation schemes (including tradable permits) in dry areas.
Tackle water efficiency: Officials have not predicted the size of the gap between water demand and water availability in Europe (in 2020 or 2050). The blueprint will use the water and ecosystem accounts, developed together with the EEA, to quantify how much water flows in and out of the river basins. This should lead to the development of targets for water development and efficiency.
Barriers to innovation: The blueprint will identify the main financial, technological, organisational and sociological barriers to innovation in water resource management, and ways to overcome them.
Governance: The blueprint will aim to improve EU water policy by reducing the administrative burden.
Policy-making: This could include statistical information on pressures of economic activity on water resources, increased use of satellite and land Global Monitoring for Environment and Security (GMES) observations to monitor status and pressures and developing a roadmap for water research under the next framework programme, Horizon 2020 (2014-2020).
Achieving the Millennium Development Goal on halving the population without sustainable access to safe drinking water and sanitation by 2015 while taking into account relevant outcomes of the Rio+20 conference (20-22 June 2012).
In 2004, the European Court of Justice (ECJ) found that several member states, including Ireland, had failed to identify waters affected by nitrate pollution. In 2008, Ireland was criticised by the Commission for failure to meet deadlines to ensure that urban waste water was subject to secondary treatment before discharge. Most recently, in May 2011, the Commission referred Ireland back to the ECJ and asked it to impose a lump sum fine of €2.7 million and a daily penalty payment of €26,173 for Ireland's failure to regulate septic tanks.
The Department of the Environment, Community and Local Government is responsible for transposing EU water directives and is preparing for the blueprint. Its Secretary General, Geraldine Tallon, told eolas (issue 7, page 50-51) that, in advance of Ireland assuming the presidency of the Council of the European Union, the department is "determined" to improve the country's reputation for adhering to EU environmental legislation.
Tags: Water