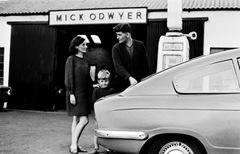 Famous works, depicting Ireland's cultural and artistic heritage is currently on display at the Irish Museum of Modern Art. eolas reports.
Photographs taken by Sir Roger Casement, John Millington Synge and George Bernard Shaw are just some of the features of an exhibition at the Irish Museum of Modern Art (IMMA).
'The Moderns: The Arts in Ireland from the 1900s to the 1970s' aims to explore the development of modernity in Ireland and contains 250 works by more than 180 artists, writers, film-makers, architects, designers and composers.
Focussing in the innovative and the experimental, the exhibition incorporates painting, sculpture, photography, film, architecture, literature, music and design of the period.  It mainly comprises of the museum's collection, but also includes loans from public and private collections in Ireland and beyond.
First editions by Irish writers such as WB Yeats, James Joyce, Samuel Beckett, Anthony Cronin, Brian Friel and Seamus Heaney are featured. A selection of critically-acclaimed music, in manuscript and audio form by Frederick May, Sean Ó Riada, Seoirse Bodley, Raymond Deane and Gerald Barry aims to acknowledge the achievements of two Irish record companies; Woodtown and Claddagh Records.
The Irish Film Institute will also screen films such as Beckett's 'Film' and Robert J Flaherty's 'Man of Aran' during the exhibition.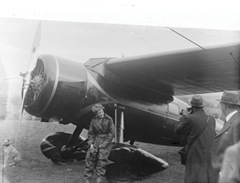 A spokeswoman from the IMMA explained: "The exhibition clearly positions photography as part of mainstream visual art."
The exhibition is presented chronologically, starting with JM Synge, George Bernard Shaw, Roderic O'Conor and William Leech and closing with the earliest post-modern artists such as Michael Craig-Martin, Barry Flanagan, Sean Scully and James Coleman. Special displays include furniture designed by Eileen Gray and paintings by Mainie Jellett, Jack B Yeats and Francis Bacon.
She added: "The exhibition also considers the vision and enterprise of collectors, gallerists and other individuals whose contribution qualifies them for inclusion in any survey of modernity in Ireland."
This category includes an array of photographs taken by Independent Newspapers' photographers during the 1930s and 1940s.
Museum Director Enrique Juncosa explained that the central aim of 'The Moderns' is: "to highlight the importance of the collection to us at IMMA, and how this exhibition has to be more than the mere display of considered masterpieces as if they were trophies.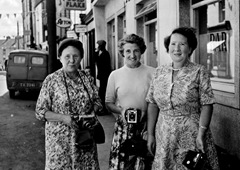 "It is important that the collection is used as an educational tool and as a mechanism to encourage debate, historical analysis and scholarship. With 'The Moderns', we wish to present visual culture in relation to other art practices – none of them, after all, were developed in isolation – and to analyse contexts and aesthetic development and changes."
He concluded: "It has very often been said that modernism did not really happen in Ireland, but clearly a lot of the best art produced here demonstrates a knowledge of international ideas of the period, even if those were filtered or tinted with local myths, beliefs, traditions, history or politics."
The exhibition runs until 3 April 2011.
Tags: People