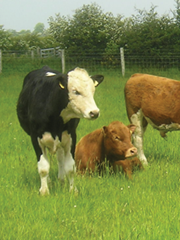 Progress on beef exports
Irish MEPs have welcomed the US Administration's review of bovine import regulations, which could lead to Irish (and EU) beef being allowed re-enter the American market. EU beef has been banned in the US and Canada since the BSE outbreak in 1997.
North West MEP Marian Harkin said that "European beef is safe and allowing renewed access for EU beef imports will provide welcome new market opportunities for Irish producers in the coming years."
Fianna Fáil's Liam Aylward noted that with Ireland's self-sufficiency in beef "developing and opening new export markets is of fundamental importance." He added that the memorandum of understanding on beef tariff quotas between the EU and US, approved by the European Parliament in March, was "a missed opportunity for Europe to take the lead in seeking a reciprocal trade deal with the USA on beef." The memorandum facilitates an increase in the tariff-free quota of high quality US beef to the EU in return for maintaining the EU ban on US hormone-treated beef.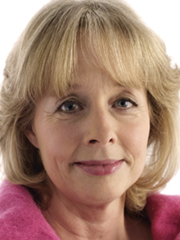 Fiscal compact sceptics speak out
Debate about the fiscal compact has intensified since its signing on 2 March, with several Irish MEPs commenting publicly.
Labour's East MEP Nessa Childers (pictured) said the treaty is "a bitter pill we have to swallow, particularly now that we have to vote in a referendum," and added that "the balance of risk is greater if we vote against, both by causing lack of market confidence and in closing access to further credit from the European Stability Mechanism."
In opposition to the treaty, Socialist Party MEP for Dublin Paul Murphy told the European Parliament that "trying to meet the structural deficit targets under article three and the debt reduction targets under article four of this treaty equals savage austerity across Europe." He added: "It does not mean growth; it means more unemployment; it means a worsening crisis; it means worsening public services and worsening working conditions."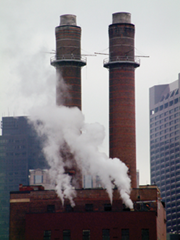 Cost of environmental damage
Failure to implement environmental legislation is costing the European economy approximately €50 billion a year, the Commission has stated.
As of December 2009, Ireland had the third highest number of infringements in the EU with 34 cases, after Spain (40) and Italy (35). It currently has 12 EU environmental proceedings against it.
Publishing a communication (statement) on better implementation of environmental laws, Environment Commissioner Janez Potočnik stated: "Our environment is protected by some 200 pieces of well-established law, but all too often they are not properly applied." The 7th Environment Action Programme is due to be proposed by the Commission in late 2012.
Full implementation of waste law would be €72 billion (net) cheaper than an alternative scenario of non-implementation, the communication states.
The most pressing cases against Ireland cover the Water Framework Directive, habitats legislation and the IPPC Directive regarding air quality.
On the books
The Commission has commenced a public consultation on the problem of double non-taxation by businesses in the EU, which will run until 30 May. Taxation Commissioner Algirdas Šemeta said the practice, where companies evade taxes due to mismatches between national tax systems, "undermines fair burden-sharing in taxation and allows an unjust competitive advantage to companies that seek to exploit it." The Commission is to produce a policy response by the end of the year. Anonymous submissions are accepted.
Meanwhile the European Council has adopted new rules to exempt small companies from accounting and financial reporting obligations. Member states will be allowed to exempt companies not exceeding two of three criteria (balance sheet of €350,000, net turnover of €700,000 and an average of 10 employees during the financial year) from publication of annual accounts.
More women decision-makers needed
The proportion of women on company boards remains low, at 13.7 per cent in January 2012, according to the latest EU statistics.
This represents a slight increase from 11.8 per cent in October 2010. Half of the increase is explained by French legislation in 2011 on gender balance on boards. The proportion of women chairing a major company has fallen from 3.4 per cent in 2010 to 3.2 per cent.
Citizenship Commissioner Viviane Reding is now conducting a public consultation until 28 May on possible action at EU level to redress the gender imbalance.
Figures for Ireland show women represent 9 per cent of the largest listed companies' board members (the EU average is 14 per cent).
Labour MEP Emer Costello said that in light of the report "the EU should now move to towards introducing binding legislation, as called for by the European Parliament."
A European Parliament resolution passed on 13 March (by 361-268) calls on the Commission to produce legislation for female quotas on corporate boards of 30 per cent by 2015 and 40 per cent by 2020.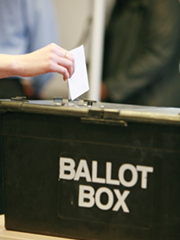 Missing out on voting
Only 10 per cent of EU citizens living in another EU country vote in local elections despite their entitlement, according to a Commission report. Eight million European citizens living in other member states are of eligible voting age (out of 12.3 million in 2010). The report found that while most countries have implemented the relevant rules, some obstacles remain. Difficulties include different requirements for EU citizens than those for national citizens e.g. residence in a country for a certain period in order to apply for a vote.
"We [the Commission] will continue to work with member states to make sure these rights are effective in practice," said Citizenship Commissioner Viviane Reding, "so that all EU citizens can have a say on the issues that affect them."
Tags: European diary